Barbara Lawrence
Licensed Associate Real Estate Broker
About Barbara
Bio
Barbara has been selling high-end coops, condos, and homes throughout the city and in Westchester for many years. She utilizes her core values of kindness and integrity, balanced with her natural tenacity and the wisdom of experience, to advocate for her clients and develop authentic connections. While maintaining respectful communications with all involved, attuned to the nuances of each deal, and engaging in persistent, informed negotiations, Barbara stays committed in each moment. She believes that when we hold clear vision and intention, taking every step possible each day, positive results are the natural outcome. To Barbara, a home is both a major investment and a precious place of refuge, so she holds the ideal of service as her primary motivation, in support of these important life decisions. Her clients' references speak for themselves.
Barbara's passions include great films and theatre, the art scene, reading and meditation. When not out and about all over this city, she might be found retreating in her sweetly renovated 1979 Vintage Airstream in Pennsylvania. She is a proud mother of two grown women—a filmmaker/painter living in LA and an actor/writer currently a grad student at NYU Tisch—plus, one old man, if you count our beloved dog, Roko.
Testimonials
My husband and I have worked with many real estate brokers in many cities and states and we want to go on record that Barbara Lawrence is the gold standard. From the moment Barbara met my husband, daughter and myself, she listened carefully to what we were looking for and proceeded to show us apartments that exactly met our requests. Her style is direct and clear without the usual pushy, hard sell which we really appreciated! Additionally, Barbara helped us during the entire process saving us much time and stress as we filled out the many forms and documents required in a NYC coop building sale. Without Barbara—I'm not sure that we would have navigated these waters as smoothly or even found the wonderful apartment that is now in our family! Anyone looking in NYC should grab Barbara to help them happily chart these waters!
The Knobloch Family
Barbara knows the New York real estate market extremely well. She and her team at Elegran made the arduous home buying process in New York City as easy as was possible; for that I am grateful. I cannot recommend Barbara enough, she is a consummate professional with a caring approach!!
Maureen E. W.
Barbara is a terrific people person and that makes it a joy to work with her. She is a great listener, knowledgeable, loyal, and persistent. We appreciated greatly her help during the many challenging moments of our condo purchase.
Bill S.
As an overseas investor, I found Barbara's help and advice to be invaluable. She quickly understood what I was looking for, set up a variety of apartments for me to view, and gave me clear advice on each one. Barbara also very quickly found me a tenant for the apartment: The whole process, from my initial viewing of the possible apartments to the new tenant signing their lease, took under six weeks, which I reckon must be some sort of Manhattan record! Thank you, Barbara!
Steve G., London, UK
Working with Barbara has truly been amazing. I call her my 'Zen Type-A Broker' because she is the perfect balance of getting everything done, wise about knowing what to do when, prompt, aggressive about taking action, while always managing to exude a calming influence with everything and everyone in the process. She is fun and genuinely caring, it never felt like she was just about getting a deal done for her; she was all about going above and beyond, to know what was really important to me as the client, while helping me to become clear about those things as we narrowed down my choices. She also made sure I was in the best hands with a support team of attorney, contractor and mortgage person. I met Barbara while going through a huge transition in my own life, and she took me under her wing, was right there with me through all the searching and several offers, until finally we found the apartment I knew was a home for me, treetops and keys to the park included. I have worked with other people in the past, so I know it can be hard to find a talented experienced broker who also really cares. I couldn't have asked for a better experience. I won't use anyone else ever again!
Francesca V.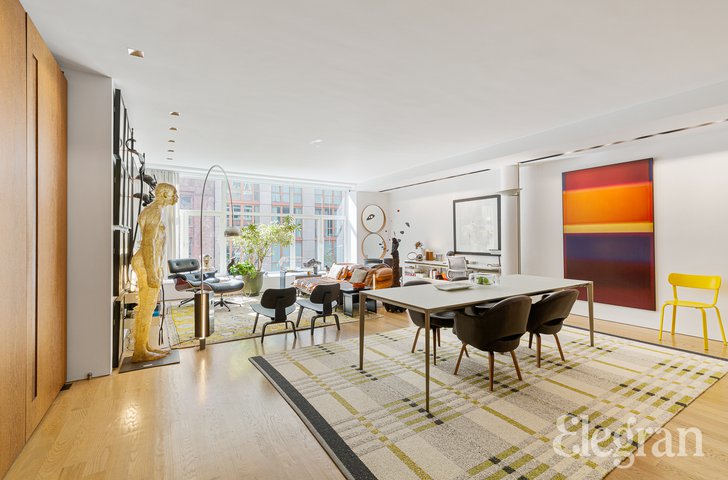 Condominium in Chelsea
$2,250,000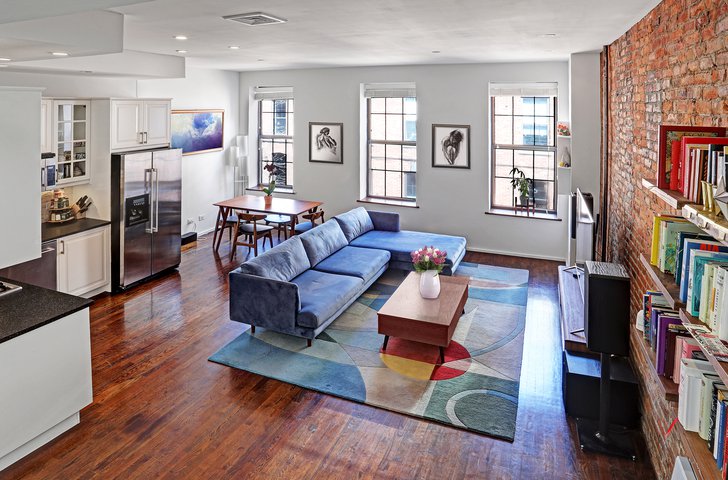 Condominium in Boerum Hill
$1,300,000
885 Park Ave, 12A
80 Columbus Circle
One Waterline Square, 27D
118 Riverside Dr, 14B
12 W 18th St, PH
145 Nassau Street, Apt 3D
465 Pacific Street, Apt 4A
129 West 20th Street, Apt 3A
200 East 66th St, A-1002
885 Park Ave, 12A
80 Columbus Circle
One Waterline Square, 27D
118 Riverside Dr, 14B
12 W 18th St, PH
145 Nassau Street, Apt 3D
465 Pacific Street, Apt 4A
129 West 20th Street, Apt 3A
200 East 66th St, A-1002
11 Fifth Ave, 5R
360 East 88th Street, 23B
102 W 118th St
221 Eighth Ave #4 BKLN
108 Leonard St, Apt 2E
32 Gramercy Park South
754 E. 6th Street #3E
114 E 84th St, 2B
416 Washington, 3J
185 Hall Street, 506
1601 Third Ave, 8K.
174 Riverside Drive, 6E
30 E 9th St, 3BB
327 CPW, 9C
461 W 44th St, 3A
400 E 85th, 7G
255 W 148th, 6C
61 Jane
230 Riverside Dr, Apt 15L
215 E 24th, 518
320 West 86th St, 4A
327 West 52nd St 2F
15 Breckenridge
325 Clinton Ave, 3E
311 Greenwich, Apt 4G
137 East 36th St, Apt 7AE
635 West 42nd St, 23C
160 East 27th St, 8B
210 E 47th St
118 Riverside Drive, 14B
1725 York Ave, 26H
245 Nostrand Ave
1382 Madison, Townhouse
315 E 72nd St, Apt 14L
885 Park Ave, 12A
152 W 58th ST, 4B
235 West 137th
175 Bleecker St, 7
200 W 78th #3C