Ella Desbois
Licensed Associate Real Estate Broker
About Ella
Bio
Ella Desbois has over 15 years of real estate experience. Prior to joining the Elegran team, she worked in sales and marketing with The Marketing Directors representing New York's distinguished developers as SJP Properties, Moinian Group, The Witkoff, Rose Associates, and Adellco. Ella understands that real estate dealings are extremely personal and often emotional. Her goal is to bring an expertise, diligence, and sensitivity that is equal with the importance of each real estate transaction to her clients, eliminating the stress and unknown in order to elevate the experience of purchasing property.
Ella works with sellers to develop creative and modern marketing strategies that accentuate the highlights of their property. This not only ensures maximum exposure, but targets the right type of well-qualified buyers. She also strives to listen to the buyer and focus on what is important to them. This goes well beyond basics like size, neighborhood, and price, she is also diligent in ensuring a potential property is fully vetted, and the client knows the pros and cons of the unit both now and down the road.
Ella believes in transparency and providing guidance throughout every step of the real estate process to make sure her clients are comfortable. She assists in every aspect of the transaction, from recommending and liaising with legal representation and mortgage providers to setting up any staging or contracting needs that might improve the sale. Ella views client relationships as long term commitment and believes that these relationships should be built on honesty, hard work, premium service, and superior results. Through this philosophy, she has earned the trust of her clients. Their repeat business and recommendation are as high of a compliment a broker can receive.
Ella spent many years living on the Upper West Side and she currently lives in Westchester with her husband and children.
Ella graduated from a renowned all-girls school, Assumption College with a Bachelor in Advertising and Marketing and has made New York her home since the mid-1990s. Before becoming a real estate agent, she worked in advertising for Ogilvy and Mather as a Media Buyer.
Testimonials
Ella was the sales agent who showed and helped me with the purchase of a unit at the Platinum building in Times Square. I was deeply impressed by her knowledge of the market and of the building itself, construction material and layout / setting for each unit. Knowing that Ella has been involved in luxury residences for over 10+ years with a focus in Manhattan, I hired Ella to sell the same condo and she did a great job during the height of the pandemic. She was able to find a buyer quickly at asking price and quick closing. I wouldn't hesitate to work with Ella again and would recommend her as an agent to anyone interested in buying or selling their home.
Tom G.
Ella represented me in connection with my purchase of a condominium in Manhattan. Ella did a wonderful job, from beginning to end. Ella is smart, diligent, hard-working, conscientious, responsive, a strong negotiator, and a closer. She is also a subject matter expert; she knows the New York City real estate market extremely well. On a personal level, Ella is a pleasure to work with, and her can-do attitude and wonderful personality make every encounter a pleasure. Thinking about buying or selling in NYC? Be sure to speak with Ella.
Douglas F.
We live out of state and due to pandemic, was not able to come to NY and see the potential condos. Ella went out of her way to preview all the condos and face-timed us so we were able to narrow down our choices. She was very reliable and responsive through the entire process. Due to the distance, there were lot of things we could not take care of by ourselves - eg. copying extra keys, arranging repairs (and being there for the repairs), she took care of all. We are now happy owners of a 3.5M condo that we have not personally seen yet, lol. Ella is great!
Lynn L.
An excellent real estate agent and advisor. Ella's knowledge about the market and expectations and reassured me that I was working with an expert. I know firsthand, when it come to giving value of a home, her accuracy is honest and in your best interest. If you are looking for a real estate agent, I would highly recommend her.
J. Clancy
Ella is smart, will research every question to give you a thorough and truthful answer. She is strong when necessary, she is responsive and has ethics. She is well respected in her industry which helps when dealing with other agents, mortgage brokers, banks, appraisers, etc. She is one-of-a-kind and we are grateful to her for helping us sell our beloved home and making the process as easy as possible. You will not find another broker like her, she is truly a star.
E.J. Simom
Ella is the best in the business. Her specialty knowledge of Platinum building is unsurpassed. She is knowledgeable, professional and dedicated not just selling real estate, but to helping achieve our goals.
C. Rajani
I have chosen Ella time and time again for several reasons. Ella is very professional, reliable, honest and prompt in replies and assistance. Most importantly, Ella is cheerful to be around and always smiling which makes it a pleasure to continuously work with her.
T.Gendy
I was so impressed with her responsiveness and knowledge. She made me feel I was a top priority and she walked me through some very complicated issues. Also, just a very nice and honest and direct person. A real pleasure to work with!
S.Liang
We were lucky to have as our broker! Ella provides honest, reliable and comprehensive real estate services.
M.Yoon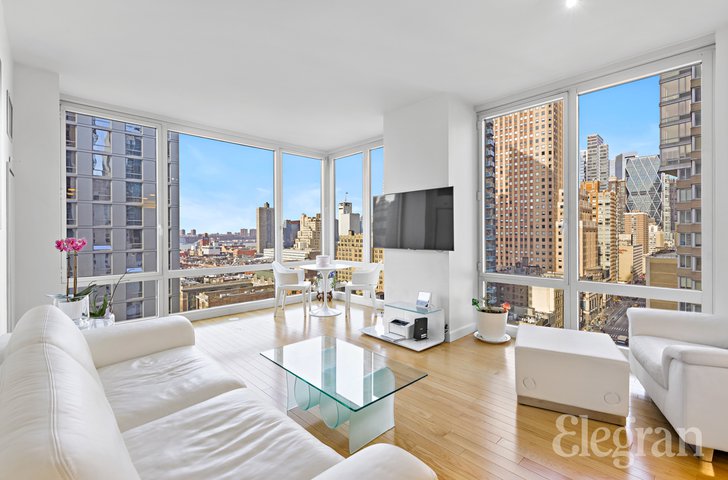 Condominium in Midtown North
$1,425,000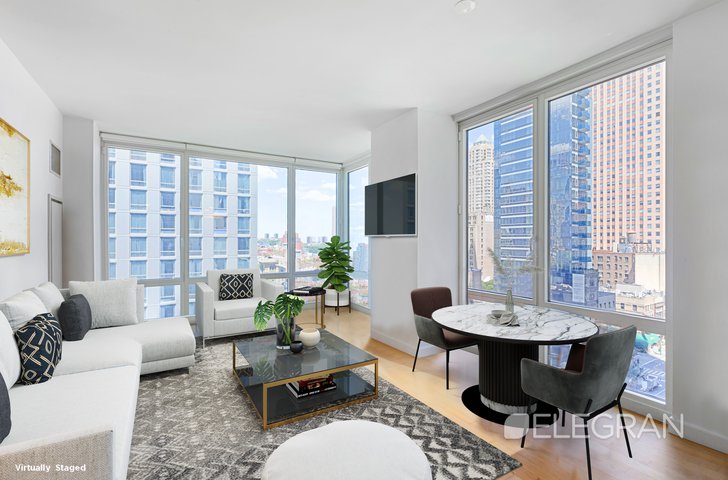 Condominium in Midtown North
$1,285,000
10 Madison Square West Apt 5F
247 West 46th Street, PH01
247 West 46th Street, PH02
101 Warren, APT 7D
325 Lexington Ave, APT 31A
1600 Broadway APT PHIC
247 West 46th Street, 4001
247 West 46th Street, Apt 2503
247 West 46th Street, Apt 2805
10 Madison Square West Apt 5F
247 West 46th Street, PH01
247 West 46th Street, PH02
101 Warren, APT 7D
325 Lexington Ave, APT 31A
1600 Broadway APT PHIC
247 West 46th Street, 4001
247 West 46th Street, Apt 2503
247 West 46th Street, Apt 2805
247 West 46th Street, APT 3003
247 West 46th Street, Apt 1403
260 N 9TH Street, PHB
247 West 46th Street, Apt 3002
45 Park, APT 1104
247 West 46th Street, Apt 3402
45 Park, APT 506
247 West 46th Street, Apt 1802
155 East 38th Street, APT 17D
45 Park, APT 304
247 West 46th Street, Apt 1806
247 West 46th Street, 2301
247 West 46th Street, 1501
247 West 46th Street, Apt 307
247 West 46th Street, Apt 404
150 East 56th APT 2F