Fairway Comes to the Upper East Side, Happiness Ensues
Eliza Dillard | August 11, 2011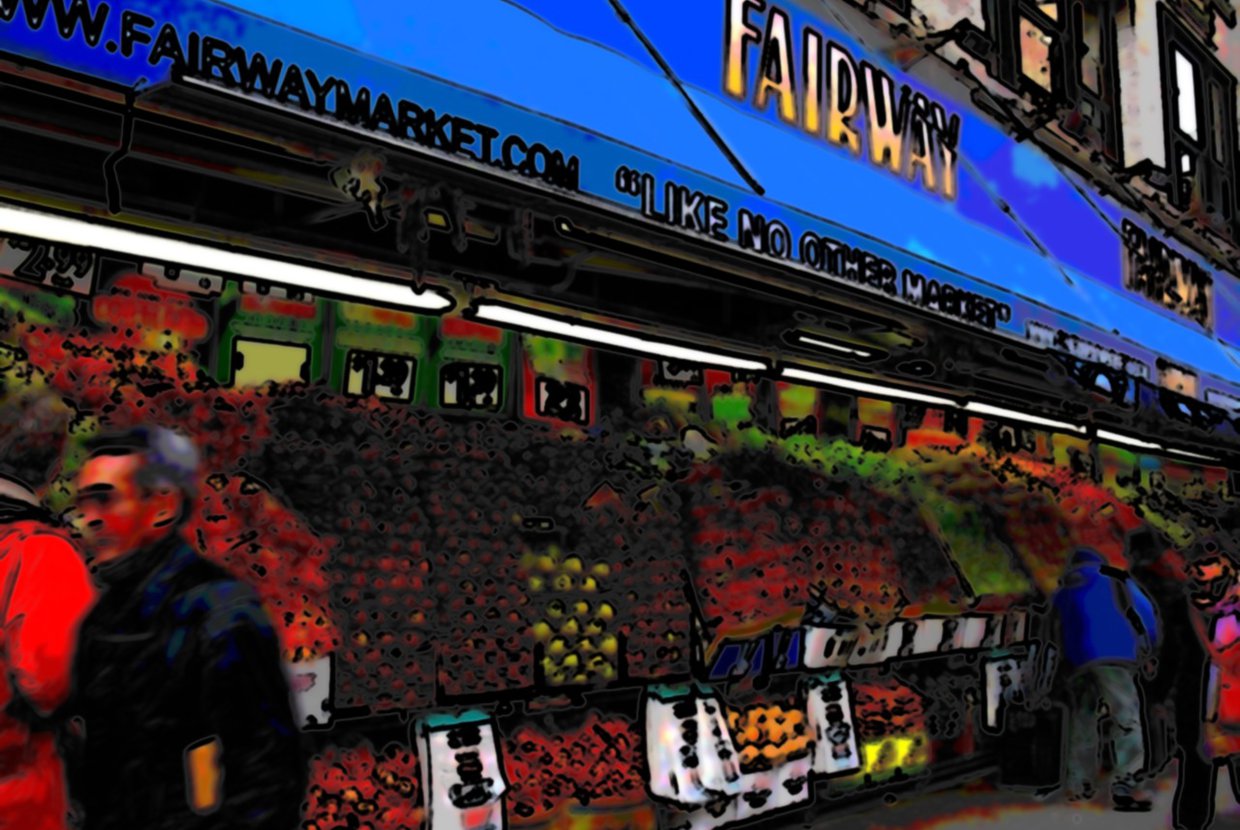 While some lucky people living in the Upper East Side have gourmet chefs to do all of their cooking for them, there is still a large amount of people who do actually cook for themselves. These people rejoiced (some literally shouted for joy) at the opening of the new Fairway Market at 240 East 86th Street on July 20. Some excited customers said they had been traveling to the Upper West Side or Harlem for years just to buy groceries from Fairway. Others had Fairway delivered to their Upper East Side homes. As one customer put it, "There are some things worth paying for," and it would seem that Fairway is worth it.
The store, once a Barnes and Noble, has two levels, three high-speed elevators, an organic produce section, over 600 artisanal cheeses, a kosher bakery, and a "Fairway To Go" café is scheduled to open soon. The meat section is said to be good enough to make even the most devout vegetarian give up vegetarianism, and the quality and prices for the food are thought to be the best around.
It's no coincidence that Fairway Market moved to the Upper East Side. In fact, the residents of the prestigious neighborhood are the ones to thank for the new supermarket. After the former Barnes and Noble closed, Upper East Side residents called, emailed, and sent letters to Assemblyman Micah Kellner requesting a high-end supermarket in the former bookstore's building. One woman even brought him 300 signatures petitioning for a Fairway. Plans to open up a Forever 21 in the vacant building were quickly set aside as Kellner realized how many Upper East Siders desired a Fairway Market in the neighborhood.

Fairway developers took some of the less-excited Upper East Side residents' concerns into consideration when planning the supermarket, devising plans to dispose of old food in ways that would not stink up the streets, minimize traffic congestion and reduce noise. Fairway Market has certainly been the talk of the Upper East Side since its opening, and it looks like the supermarket has a bright future ahead. Fairway's Upper East Side location is open daily from 7 a.m. to midnight.