Manhattan Green Apartments
Jonathan Tuason | August 10, 2011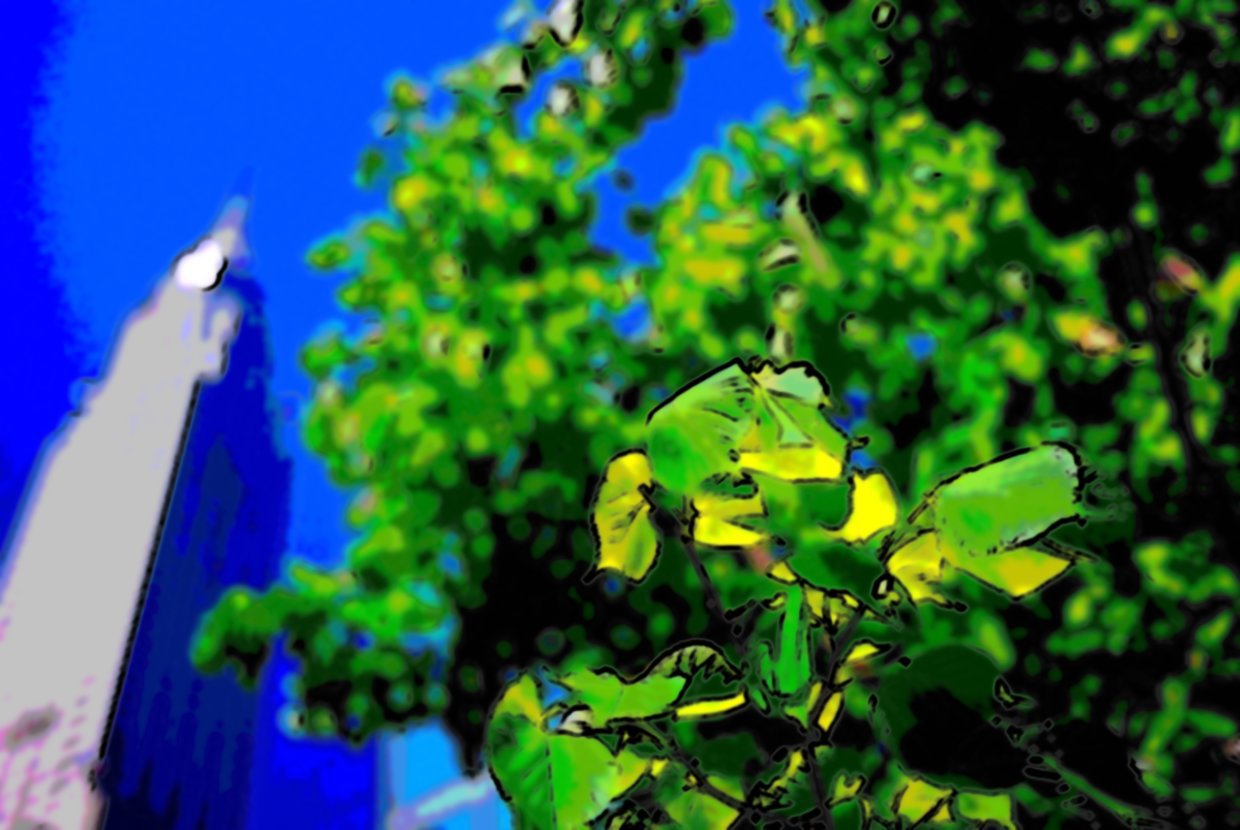 Green apartment listings are sprouting all over Manhattan—and with good reason. It's not just that green apartment buildings offer residents the health benefits of improved air and water quality, the financial windfall of notably lower energy bills and the aesthetic satisfaction of innovative designs, although there is all that. In addition to all those green benefits, New York's green condominiums are every bit as appealing, and notably more efficient, than conventionally designed condos—anyone still clinging to the idea of green buildings as dull, dutiful or otherwise un-New York will be startled at how sustainability and style are combined in Manhattan's green condominiums.
While the world of green real estate can seem confusing to newbies—there are a lot of acronyms, from green building certifications such as LEED on down, and innovative green building measures such as low-e windows and low-VOC flooring are not yet household-phrase familiar—it's fundamentally quite simple. Manhattan's growing crop of new construction green buildings offers more—more inventive and forward-thinking green building techniques, more efficiency and more savings—by using, consuming and costing less. It's elegant in its simplicity—and it's working. Green apartment listings are everywhere in Manhattan: Battery Park City is packed with green living spaces, and LEED-certified condominiums are flourishing on the Upper East Side and the Upper West Side, in Chelsea and Greenwich Village and even the very heart of Midtown.
How do you know if a given apartment listing is a green apartment listing? More and more, the answer is through third-party certification. Some green apartment listings choose not to pursue certification from Energy Star—a program run by the United States Department of Energy that measures a building's operating efficiency—or the LEED Green Building Rating System, which is run by the United States Green Buildings Council and grades green buildings according to their design; Frank Gehry's luxury rental at 8 Spruce Street, for instance, opted not to pursue third-party certification despite its numerous sustainable attributes. But for the most part, green buildings are certified as such. Just what that green certification means, though, depends on the building.
LEED, for instance, awards points based on different green attributes, ranging from efficient lighting to ultra-modern heating and air-conditioning systems to the use of recycled materials in the construction process. It can get kind of abstract, here, but the benefits of living in a green apartment are plain and very concrete—most notably, the efficient building management systems in green apartment buildings save energy and lower energy costs for residents. This means that those living in Manhattan's green condos get the added bonus of paying less when it comes to utilities than the average New York City resident. Each green building gets there in its own way, but Manhattan's green buildings maximize energy efficiency by around 15 percent above conventional condo listings on average, both through efficiency in the construction process (through the use of recycled and reusable materials) and in terms of operation (thanks to everything from Energy Star appliances to ultra-efficient HVAC systems). Some green buildings even generate their own energy on-site through solar power or wind power, and other high-end green buildings feature green roofs, water recycling, and other futuristic green design elements. But there's one basic truth about every green condominium in Manhattan—they are notably more efficient than their conventional counterparts.
And, of course, green buildings offer numerous quality of life benefits that don't show up in those Con Ed bills. Thanks to green buildings' uncommonly good ventilation, efficient heating systems, and air filtration systems, the air in green apartments is purer and safer. And there's also the simple satisfaction that comes with knowing that your luxury condominium is operating in a responsible, efficient way. And, of course, many of Manhattan's green condominiums are lovely looking on the outside. But in green building, it's what's on the inside that makes a difference. It's an elegant and very forward-thinking approach, and one that has already changed Manhattan real estate—and promises to continue to do so in years and decades to come. Green building is no fad. It's just a better, simpler way to live—and Manhattan's green condominiums are proof that sustainability and style can indeed coexist.