Residential + Manufacturing + Commercial = Mixed-Use Success
Phil Ryan | August 17, 2011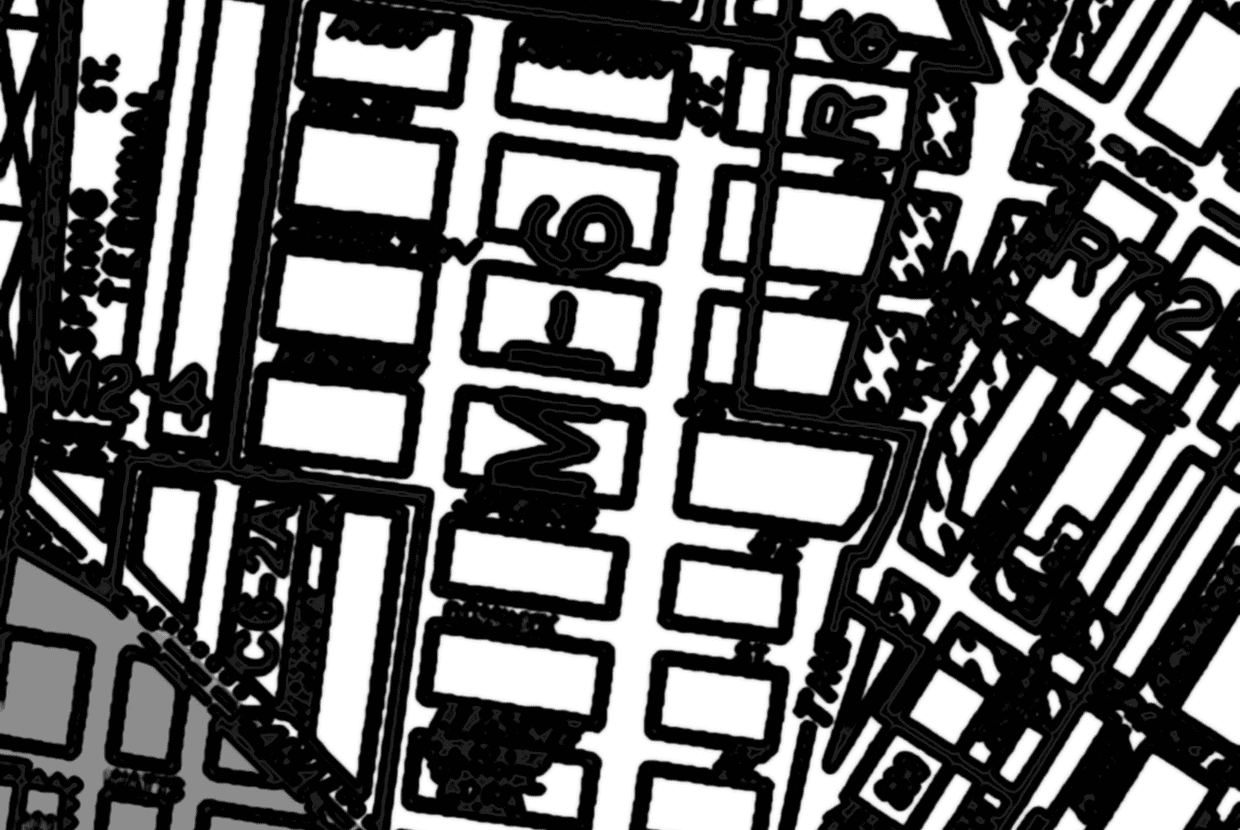 MX. Those two letters, as well as being the abbreviation for Mexico, are the product of New York City's Department of City Planning, the same department that's done contextual rezonings of North Tribeca, West Clinton, Chelsea, and Williamsburg and Greenpoint, to name a few of their more famous projects. While these have gained some attention, in part due to their large scale and high-profile neighborhoods with rapid development, some of its other concepts have been pretty muted. One of them is the mixed-use (MX) district, a type of special use area, which seeks to balance and broaden the range of land uses in a given area.
A new designation, having been created in 1997,
there is only one MX district in Manhattan: Hudson Square
. Considered by many to be the western reaches of
SoHo
, Hudson Square sits between Canal and Houston Streets from West Broadway to the Hudson. A former manufacturing area, Hudson Square absorbs influences from its neighbors: the lofts of SoHo and Tribeca with the human scale of the
West Village.
To that end, the Department of City Planning chose Hudson Square as its test site for the MX concept due to the neighborhood's prime location in Downtown Manhattan, ample transportation options, and potential for redevelopment. Hudson Square also has an industrial past, which not only makes it ideal for residential conversion but also a continuation of light industry, in doing so preserving neighborhood character, one of the main aims of the MX district project. The final result will be a pairing of zoning, with buildings allowed to have both manufacturing and residential uses, making the ever-desirable loft conversion easier to attain.
So what will the implications be for the Hudson Square MX district? The first of its kind in Manhattan, its predecessors include
DUMBO, the Williamsburg and Greenpoint Waterfront, Gowanus
, and the
Long Island City Waterfron
t. Although there have been others, these districts have been incredibly successful, delicately but successfully mixing the gritty feeling of Old New York so sought after with the convenience and luxury expected for paying such prices. These neighborhoods, already beginning to gentrify, only accelerated their paths towards becoming some of the trendiest and most-established neighborhoods in New York City, a result of their artistic and edgy history with an influx of money from visitors and new residents.
Applying the results of these neighborhoods to Hudson Square is a bit unfair; since none are in Manhattan, they lose out on clientele who specifically desire to be on the island, with a lower demand than the area near Tribeca, SoHo, and the West Village. Further, Hudson Square is also larger with more land for new construction and existing buildings ready to be converted to mixed- or fully-residential use. As the Hudson Square MX district has only been around since 2008, we at Elegran will have to wait to see what the future holds, but it looks quite positive indeed.