Roosevelt Rising
Christine Mulé | August 10, 2011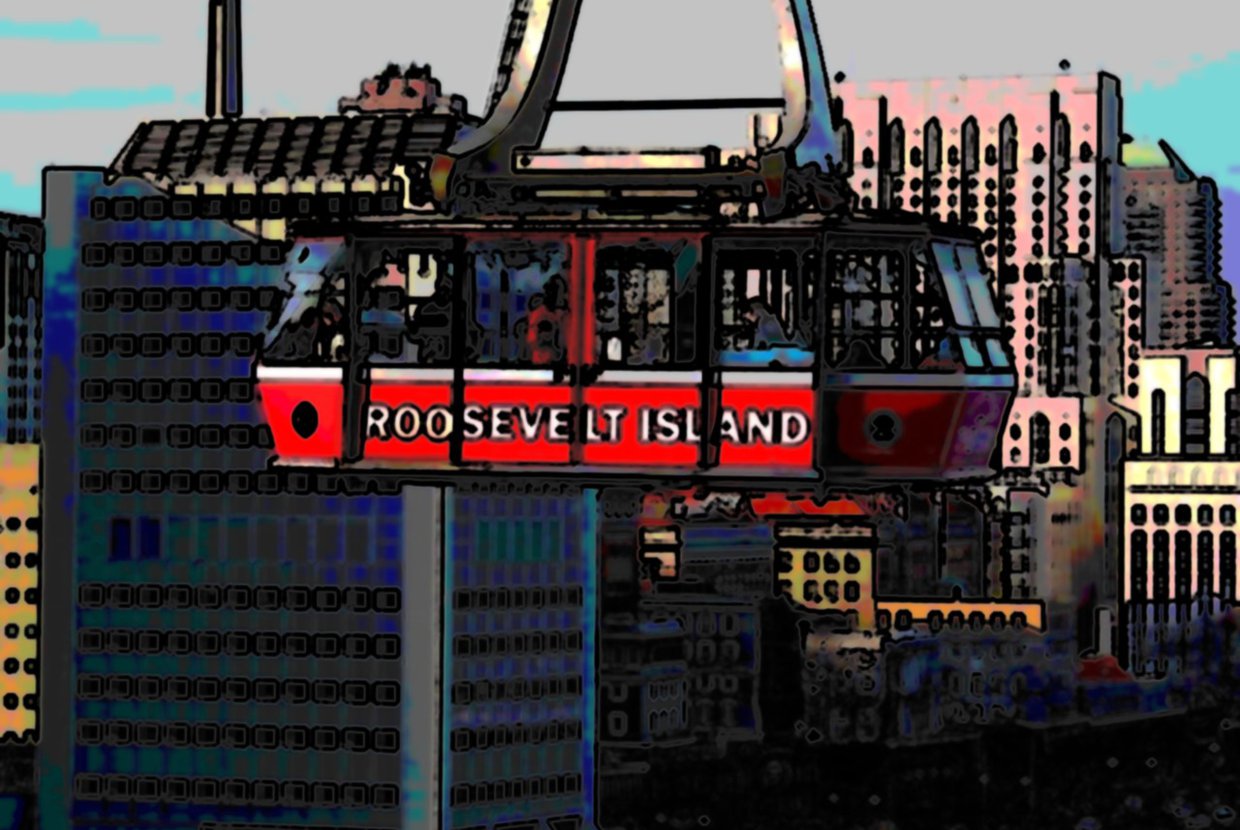 Picture this: a herd of crazed New Yorkers pile into a subway car until there is no possible way of fitting anymore people inside; faces and bodies push up against the doors and windows, squished against the glass; people wait impatiently to be the first to rush out onto the subway platform. When they arrive at their stop, Manhatanites climb over each other and stampede out of the subway doors, dragging a real estate agent down the block with one hand and waving a checkbook or wad of cash in the air with the other, throwing elbows at those nearby and racing to be the first to get an available apartment on New York City's Roosevelt Island and beat out the competition before all of the apartments are taken.
It'll never happen, right? Well, maybe not exactly as explained above, but Roosevelt Island has become a pretty hoppin' spot as of late, so much so that we may not be too far off in our little hypothetical situation here. Okay, fine; it's a complete exaggeration, but we weren't lying about Roosevelt Island's growing popularity. A few months ago, Crain's New York reported that the 2-mile-long island's population has grown from 9,500 to 14,000 over the past 10 years. Roosevelt Island has become one of Manhattan's fastest growing neighborhoods, not only growing in population, but becoming more environmentally sound as well; over the next two years, three parks will have sprouted, including Southpoint Park, Franklin D. Roosevelt Four Freedoms Park, and the FDR Hope Memorial. Hudson and Related plan to breathe life back into Main Street after years of abandon by creating 100,000 square-feet of retail space, taking Roosevelt Island from a one-Starbucks-one-Duane-Read town to a thriving Manhattan neighborhood. With a growing population comes a demand for higher end restaurants and nicer shops and that's just what Roosevelt Island is in need of these days: more facilities.
It took a while for Roosevelt Island to be convincing enough to get New Yorkers to want to live there, but since 2005 the hard work of getting residents on the 147-acre island has paid off. Buildings like Riverwalk Crossing are fully leased and Riverwalk Court has sold more than 75% of its properties for sale. At the same time, a new luxury rental building, The Octagon, gained LEED-certification and became the first building in New York State and New York City to be powered by a fuel cell.

There's a lot of potential on Roosevelt Island which has come a long way from its insane asylum years and is continuing to develop into one of Manhattan's hottest neighborhoods offering apartments for sale. Once called Hog Island by the Dutch, then Welfare Island in its mental institution days, Roosevelt Island is now home to almost 5,000 homes and will continue to house more; Hudson and Related plan to build three more condominiums that could add up to 800 units on the island. New Yorkers love Roosevelt Island for its quiet on the East River, separated from the rest of Manhattan. What's could be better than living in one of Manhattan's safest neighborhoods (aside from a safe neighborhood with excellent transportation, but that's a story for another time)?