Senior's Guide to Upper West Side
Kimberly Milner | August 24, 2011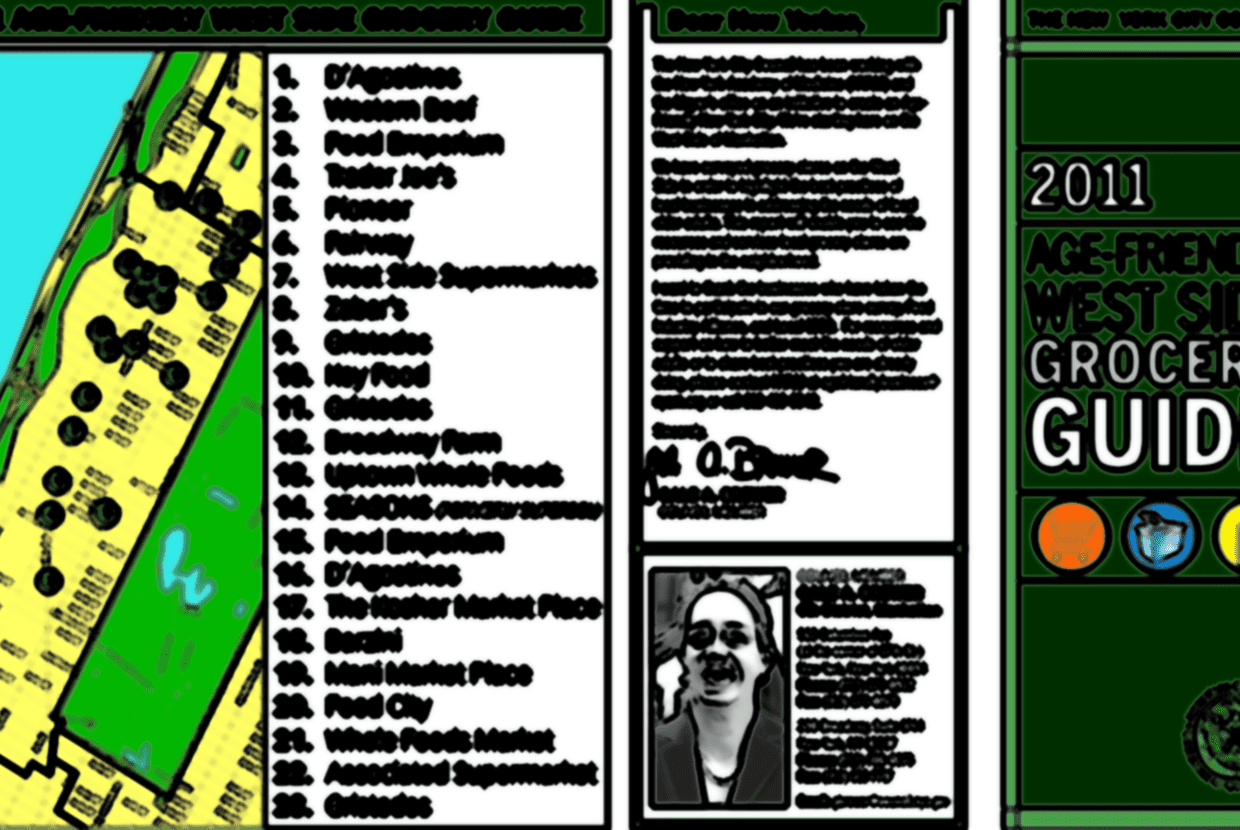 It may not be anything more than a two-page color coded pamphlet, but City Councilwoman Gale A. Brewer's senior friendly grocery guide of the Upper West Side has certainly gained a following. Every distributed copy was pocketed when the guide was unveiled at an April 5th symposium, and according to The New York Times the requests have continued to pour in.
The user-friendly guide highlights and maps 23 West Side groceries from 54th to 97th street and delineates services and amenities that might appeal to elderly residents. But a handy guide of everything from handicap accessibility to delivery service (not to mention public restrooms for restless children) has universal appeal. And indeed, the City Council has buzzed about the initiative spreading outside the Upper West Side area. A copy of the guide is available here.
Some of the most amenity rich stores are the Uptown Whole Foods on Broadway and between W. 89th and W. 90th that offers a daily 10% discount, delivery services, shopping by phone, and handicap accessible aisles; Food Emporium on Broadway and the corner of 68th offers similar services and, in addition, single portions of poultry and fish. The Whole Foods Market on Columbus raked up the most helper-friendly icons but lacked a discount. With such a positive reception to the city's communication effort, maybe NYC natives won't mind traveling with a guide for once.