What Better Way to Spend a Summer Day than Mass Yoga in Bryant Park?
Phil Ryan | August 11, 2011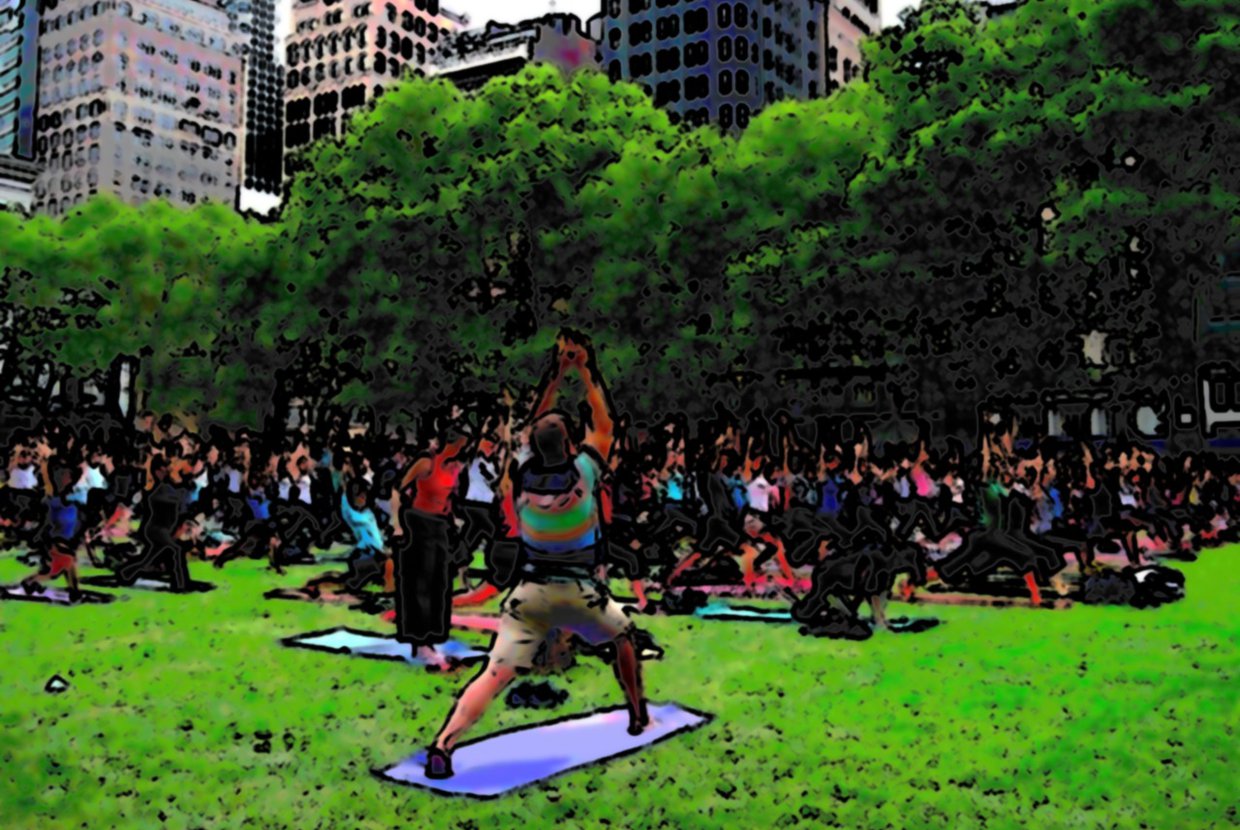 One of the things about New York City living is that no matter how bizarre the activity, there are plenty of people more than willing to partake, and to those that stumble upon such a sight, the phrase, "Oh, this is just another day in the city," always seems to apply. That may just be the sentence that goes through every city dweller's mind when they see a park full of people contorting themselves in unison for a mass yoga event. Bryant Park's free, summer-long yoga afternoons are the perfect place to get exercise with hundreds of others, if only for the novelty factor of people doing yoga on this scale.

Each yoga session in the Midtown East park is taught by an experienced Lululemon Athletica instructor on Tuesdays and Thursdays in both the morning and afternoon, great for those who have a day off or want to get in a nice workout after a long day at the office before heading home. It's best to bring a bottle of water with you, not only because of the heat, but because one of the instructors herself has claimed that her "idea of a successful class is 300 people singing "We are Family" in wheel pose." If that doesn't say enough about this event, well, we don't really know what does. Either way, Bryant Park Yoga is certainly an experience that would only happen in New York City, and with four-and-a-half stars on Yelp, it seems that its participants agree that it's worth the heat.