Mine + Yours: Combining Two Apartments Into One
Adam Rothstein | September 12, 2011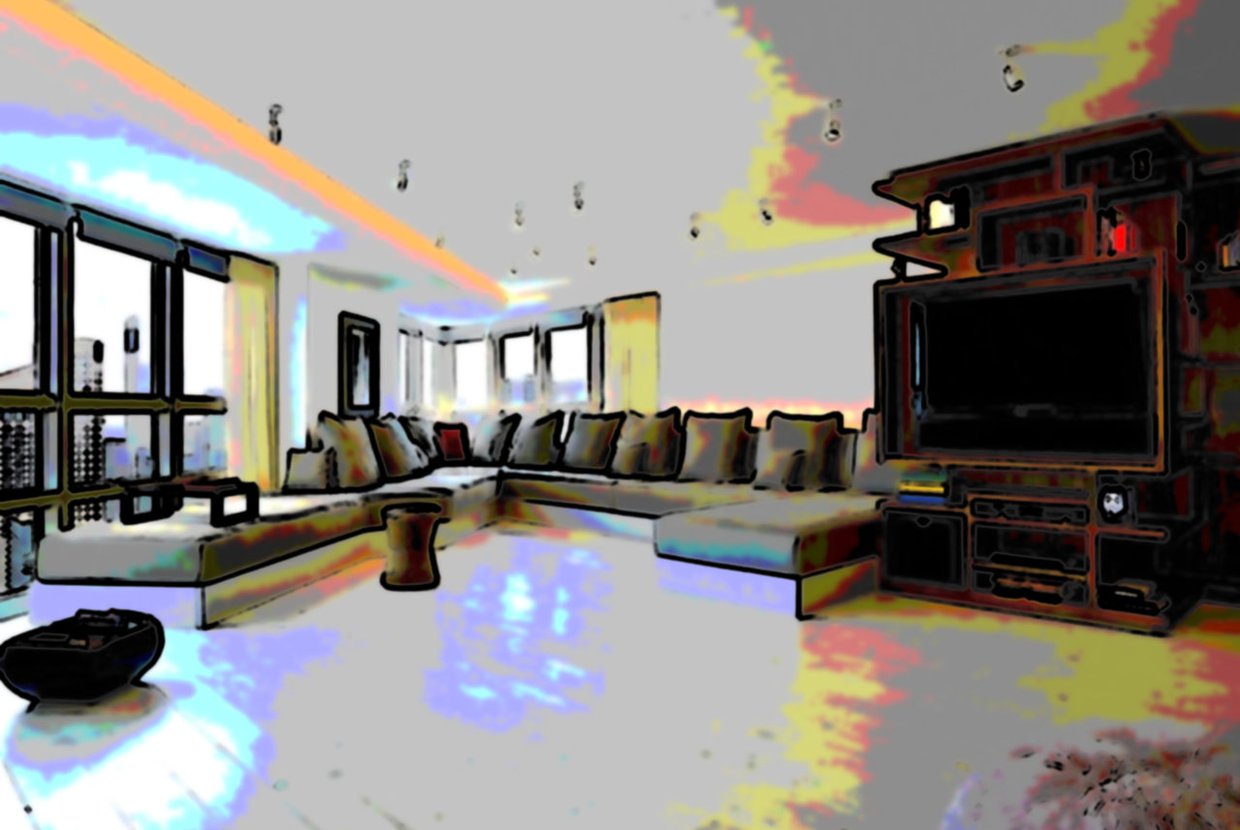 Here's an idea: why not combine your luxury apartment with your next door neighbor's, and make a tidy profit on both? This sentiment applies to a new trend, in which luxury apartment owners are opting to combine their apartments with those next door, literally breaking down the barriers that separate their homes, in order to create one "super" apartment. The reason? Bigger apartments translate into higher asking prices. This is especially true within NYC luxury condominiums and co-ops, because the general rule of thumb states that, unlike other places in the U.S., larger spaces command more money per square foot.
Two main forces drive sellers to combine their luxury apartments with their neighbors. Marketing a one bedroom as part of a potential three bedroom, for example, can often increase the buyer pool, especially if it is advertised as being available as a separate unit as well. The second reason is an increased demand in recent years for larger apartments, especially with many New Yorkers forgoing the suburbs and choosing to remain in NYC to raise their families. And while demand for these three bedroom or more luxury apartments has risen thanks to more families opting to stay in Manhattan rather than move to the suburbs, the new construction supply has not kept up. Add to that the fact that many of these combinations create spaces hitherto unseen in their buildings, and it is no wonder that this trend is taking hold within Manhattan real estate.

However, not all imagined amalgamations make architectural sense, so combining two luxury apartments can at times be tricky. The most successful are those that create spaces that either do not already exist or are otherwise unavailable in their specific buildings. New developments, for example, tend to take already large luxury apartments and "super-size" them, while pre-war buildings attempt to re-create the grand spaces originally intended by their designers. Perhaps even more indicative of this trend's power over the NYC real estate market are buildings being developed specifically to make combinations easier. Isis, an Upper East Side building, is a perfect example of this, with adjacent three bedroom luxury apartments designed to easily be combined with each other.

But the growing popularity of combining two Manhattan luxury apartments does not mean that the process is simple. Quite the contrary. There are a number of potential problems with this endeavor, the first being the relationship between the two sellers. Because both parties may not be on the same page, with one wanting to sell more urgently than another, for example, the process can become difficult. Agreeing on the way in which to divide the proceeds can raise additional issues as well. Of course, the buildings' management can create problems, in that they can halt potential combinations, and often require that the two luxury apartments be purchased separately before they approve an amalgamation. Financing can also be tricky, in that mortgage companies, understanding that combinations are not always guaranteed construction projects, might be more hesitant to grant loans. But perhaps, as this new trend continues to gain in popularity within the NYC real estate market, these pitfalls will begin to decrease, thus leading to greater availability of combination luxury apartment listings.