Riverside Center Nearing Fruition
Phil Ryan | September 22, 2011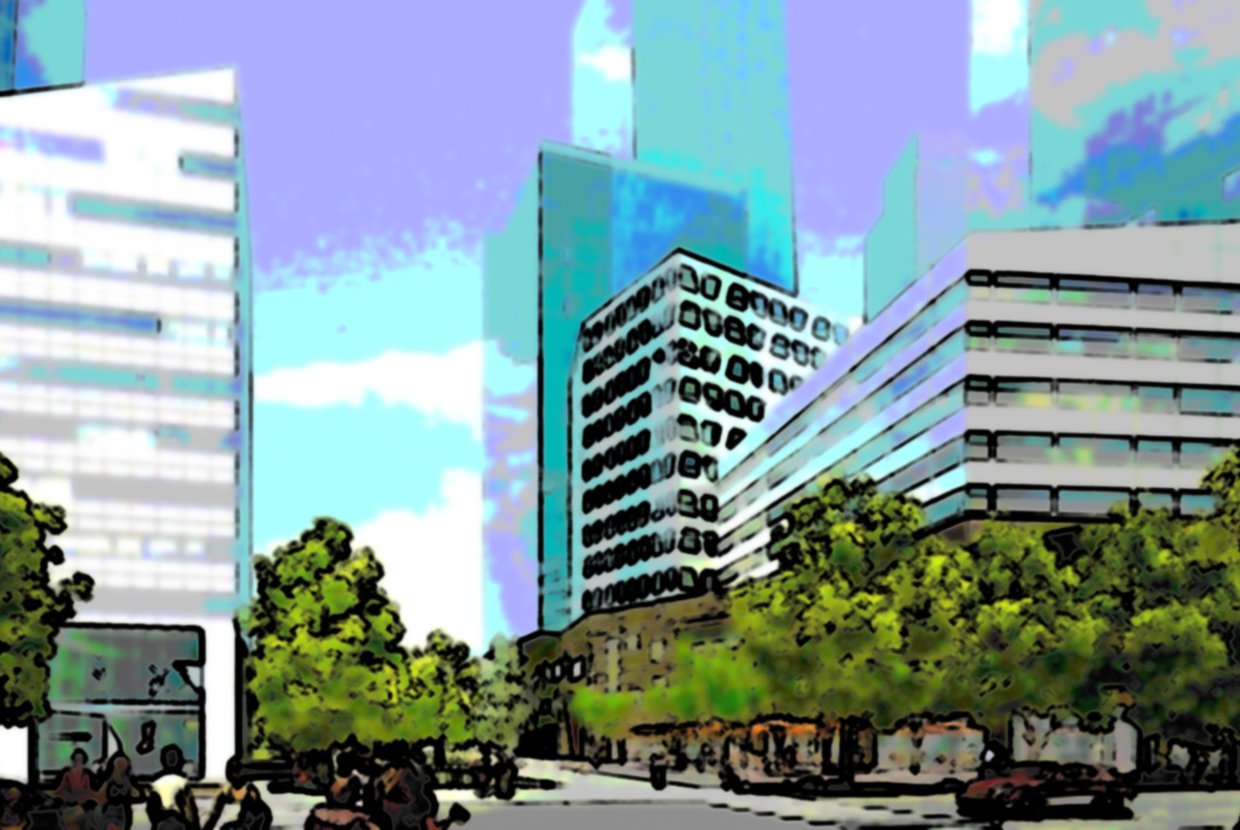 With all the development occurring on the West Side of Manhattan, we often tend to focus on Chelsea, the Meatpacking District, and Clinton, neglecting the Upper West Side in the process. After all, does the Upper West Side have the High Line? Well, no, it doesn't, but instead its signature development project, Riverside South, is nearing completion with its final portion, Riverside Center, well under way. Although not as well known as many other luxury residential and commercial projects in Manhattan, Riverside Center is critical in the development and continued growth of not only the West Side but also Manhattan in general.
So what is Riverside Center? Simply, it is the southernmost section of the Riverside South megaproject, a series of high-density, mixed-use buildings stretching from 59th to 72nd Streets west of West End Avenue. Riverside Center occupies the area between 59th and 61st Street, transforming the area into a vibrant extension of the Upper West Side with the feel of Midtown West to the south. Unlike the rest of Riverside South, which has been developed and is now managed by the Trump Corporation, Riverside Center is a product of Extell, a developer also connected to Carnegie 57, which will be the tallest residential skyscraper in New York City upon its completion, and the Orion, a luxury condominium in Midtown West.
To achieve its goal of creating this center for the Upper West Side, Riverside Center is focused around five skyscrapers and reconnecting the disjointed street grid surrounding them, bringing with it a new school to cater to increased demand, copious retail, commercial, and residential opportunities, with a total of around 2,500 units for rent and sale. Integrated landscaping will tie each building together as well as act as a focal point for the project and adjoining areas. Most importantly, the rebuilding of the West Side Highway will permit residents and visitors alike far more access to the Hudson River waterfront, a small part in a series of water access initiatives throughout New York City.
Overall, Riverside South will bring together two seemingly opposite Manhattan neighborhoods - the high-rise and modern Midtown West and the established Upper West Side - and in doing so create an even more dynamic place to live and work. Adding more luxury residential options (with stunning views of the Hudson River, Jersey City, Hoboken, and the Palisades) will enable what would otherwise just be north-south corridors full of manufacturing and tunnel-bound traffic to become major centers for shopping and dining, while more office space will keep businesses in Manhattan. As Riverside Center continues to grow, its advantages and benefits to the Upper West Side will only become more apparent.