Coach Signs Lease in Hudson Yards
Phil Ryan | October 27, 2011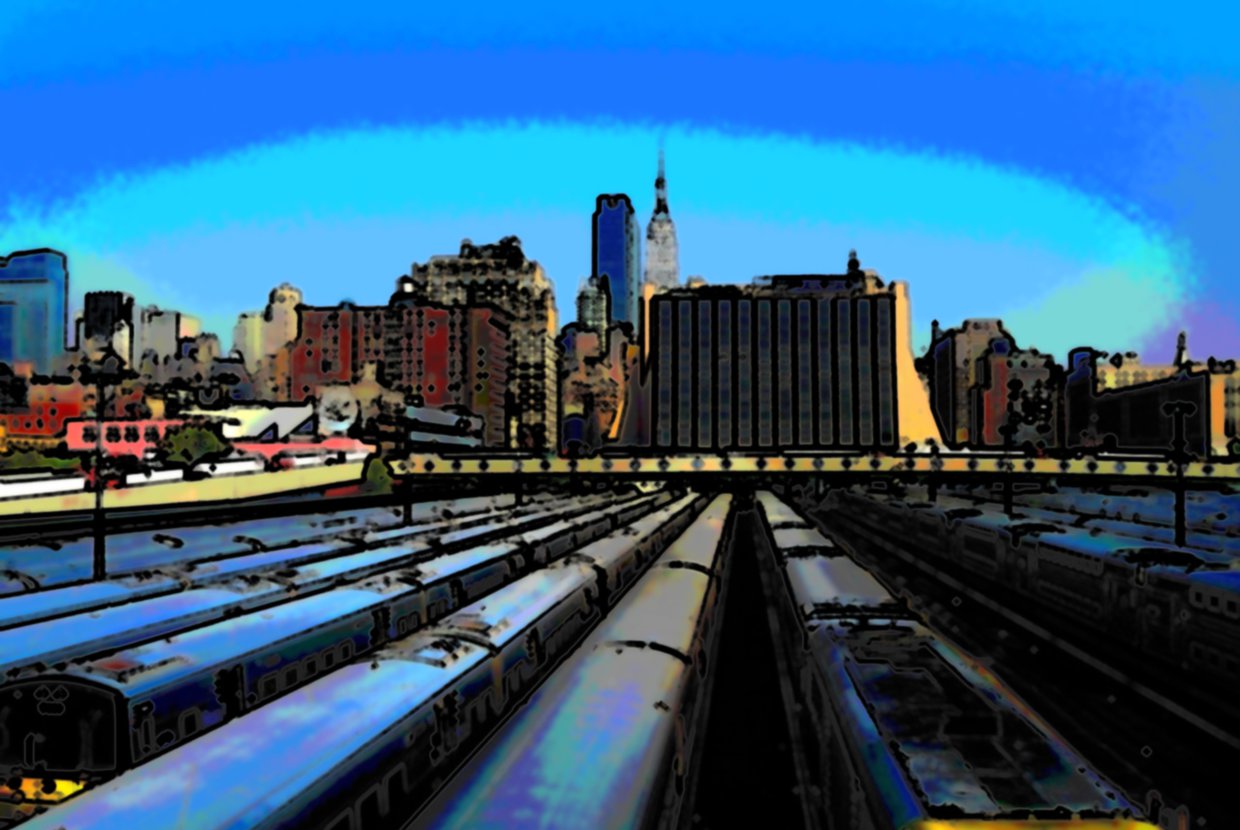 At Elegran, we've discussed the Hudson Yards megaproject a number of times. Spanning across what is now just a Long Island Rail Road train yard to the west of Penn Station, Hudson Yards would be home to a variety of mixed-use skyscrapers, combining luxury residential, retail, and office space, in essence creating one of Manhattan's most vibrant neighborhoods. Unfortunately, the development is suffering from an extreme case of bad timing, with little to none of it being built as of now. This may change with the most unlikely of events, however: A Coach store is moving in.
Yes, Coach has signed up to the be the first anchor for Hudson Yards. Known for its high-end accessories, the store is almost a perfect match for the clientele Related Cos. and other developers are actively seeking for new construction. As the company's headquarters are nearby, the transition will take less time than usual, something hopeful for those waiting to see some buildings rising off the ground someday soon. You might be thinking: "But it's just a chain, how can that have any implications for luxury real estate in New York City? Even further, it's office space, not even residential, so that's nothing to be excited about." Although that logic has its merits, it doesn't fully take into account a myriad of likely prospects.
Simply, there are many possible effects due to Coach's relocation. The most apparent is that any sort of construction, where it be retail or residential, will accelerate or at least bring people to Hudson Yards. In turn, demand will continue to grow as more pieces of the development are finished, or at least under construction. Since Coach hopes to move its offices to Hudson Yards, it will need much in the way of space, 600,000 square feet to be exact. For those who work at those offices, many would like to be within walking distance to their jobs as well as have a variety of restaurants and convenience stores nearby. In a way, the needs of Coach's employees will help kick start the ever-accelerating process of the developing the Hudson Yards. Will it be slow? Yes. Is there hope? Absolutely.
Perhaps most importantly, Coach's decision to move its offices into one of the first pieces of new construction in the Hudson Yards mirrors the trends of gentrification and development in what can be termed the "urban frontier." As population grows and needs to expand, residents often move to areas with lower rents that also lack the services so desired in urban living. In turn, new businesses arrive to meet the demands, sending property values up but also increasing the expanse of vibrant, livable neighborhoods. While Hudson Yards will ultimately be yet another center for Manhattan's luxury condominiums and rentals, the analogy still seems to fit. Like most, if not all, real estate predictions, this one isn't 100% certain, but there is definitely a good chance some good will emerge.