Hell's Kitchen vs. Clinton
Kimberly Milner | October 05, 2011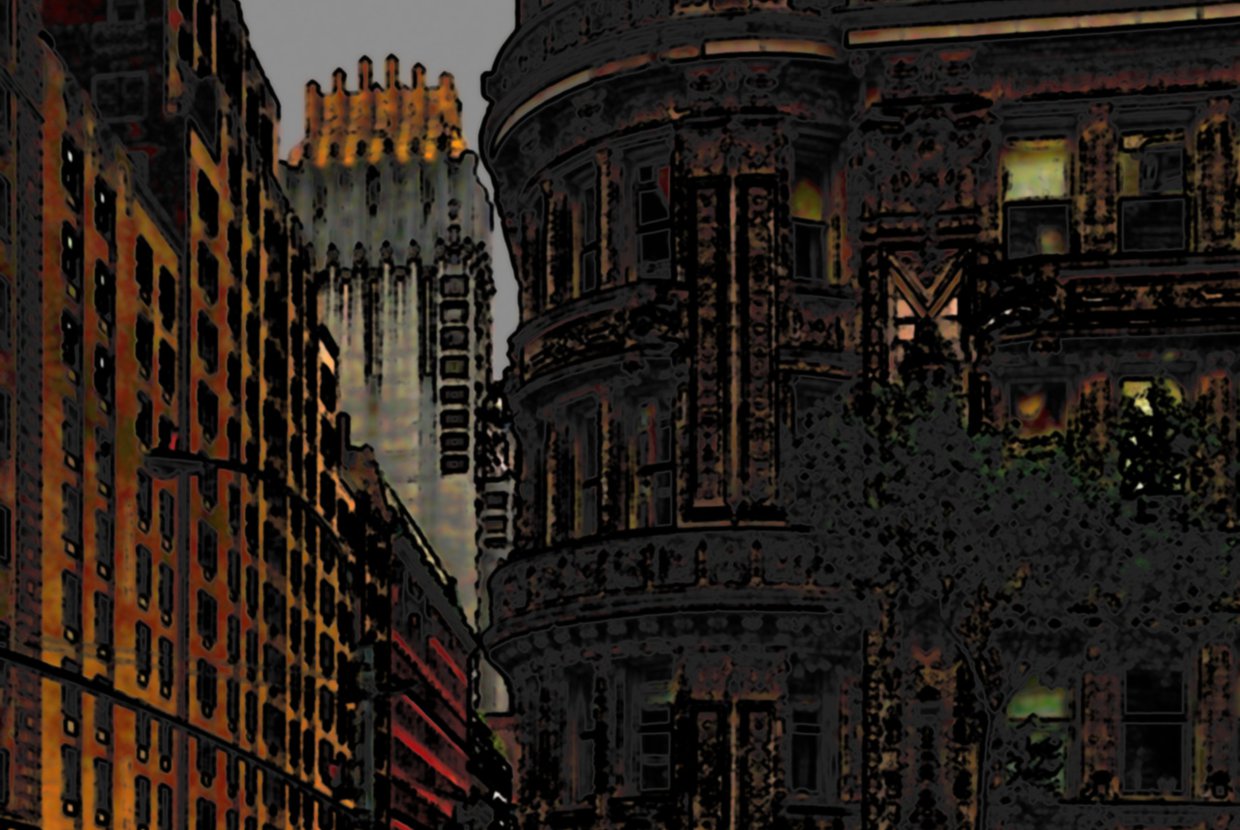 Depending on whom you talk to, the Manhattan run from 34th to 59th Stree west of 8th Avenue is either home to bohemians or young urban professionals. The buildings are either gritty low-rises or shiny glass towers. The change from low-scale to amenity-driven all depends on the name: Hell's Kitchen or Clinton. Although both titles are appropriated in street talk and business identities, the tumultuous Hell's Kitchen that served as backdrop to the popular musical West Side Story is clearly gone; glass high-rises stand erect, without dispute. Regardless, each alias has its crowds of hailers. And for those who want to tread more neutral waters, there's always Midtown West.
Like most parts of the city, Hell's Kitchen has its fair share of congestion. Its population swelled after the Civil War, and tenements began to rise. But what accounts for that gritty, gum-popping flare that has not yet ceased to inspire urban artists? In the mid-20th century Hell's Kitchen was receiving scores of immigrants from all over the globe. And despite ethnic tension and inadequate government services (as well as an abundance of gang bivouacs), a resourceful underlife thrived. In the latter half of the century, Hell's Kitchen, immediately west of NYC's main business district, underwent the gentrification that swept across other areas in the city. The New York Times reports that the name "Clinton" was introduced in 1959 to distance the area from its neglectful cachet. Unavoidably, the cost of living in the culturally rich province drastically increased. According to MNS 2nd quarter report for 2011, rent for a one-bedroom, non-doorman apartment was a little over $2,600.
A recent look at Streeteasy.com showed 26 new real-estate developments and conversions in Clinton. At 600 West 42nd Street is Silver Towers, a luxury rental building erected in 2006 with 2 high-rises that clock in at 60-stories each (it also boasts a private building shuttle). The Hit Factory on 421 West 54th Street, once a popular 20th century recording studio, with a portfolio including The Rolling Stones and Stevie Wonder among other celebrities, opened in 2006 as a 27-unit state-of-the-art luxury condominium with six penthouse duplexes.
In 1974, to thwart adverse consequences of new residential developments, the city established strict zoning rules in special districts to "maintain a broad mix of incomes" and preserve the neighborhood's architectural low-rise character. Regulations included a six-story height limit on new buildings in designated streets, a requirement of mix-use status for developments on 10th and 11th Avenue between 43rd and 50th street, and special permits for any demolition of "sound housing" in the district.
But despite a continuing influx of affluent, and as the NYTimes suggests, transient residents, the creative nerve that defines Hell's Kitchen continues to pulse through Clinton. Given its proximity to Broadway, aspiring actors and actresses are hardly ever out of stock. And even the culinary arts get their fair street time when every third weekend of the month Ninth Avenue holds a public fair to celebrate food diversity. As Clinton doesn't seem particularly intent on erasing the character of Hell's Kitchen any time soon, the idiosyncrasies that rooted the neighborhood can still be found in constructive play in many places.