Like Many Others, Gotham West Is Coming Back
Phil Ryan | October 24, 2011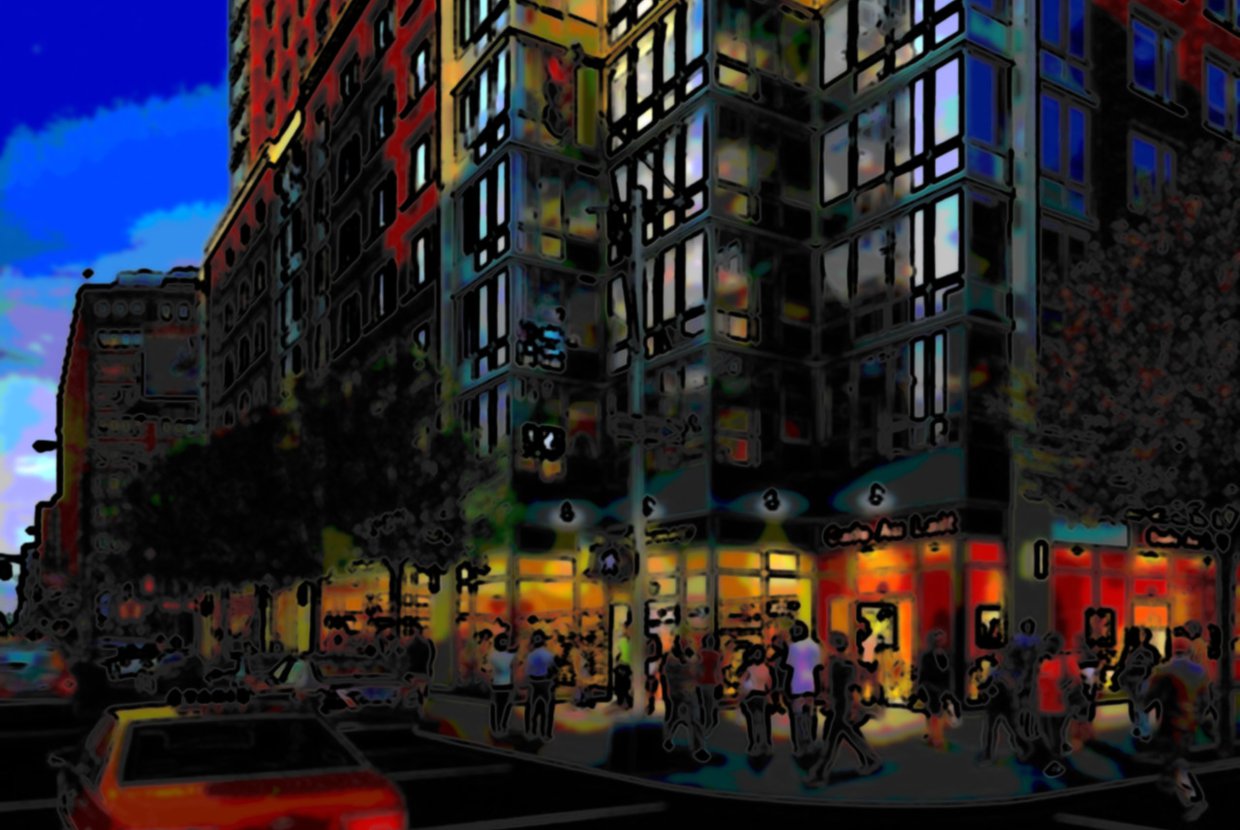 It seems that in New York City, some of the most ambitious projects always seem to have the worst timing. The Empire State Building was built during the Great Depression, while a myriad of external setbacks stalled the construction of the Second Avenue Subway for decades. In real estate, this is no exception, with numerous residential developments stalled after the stock market collapse in 2008. With a luxury real estate market rebounding faster than almost any other in the United States, Manhattan is poised to see some needed new construction, creating new units in this ever-so-undersupplied sector. Of these luxury rental apartment buildings, one in particular has a unique history: Gotham West.
The product of a 1975 demolition order during a period of urban renewal, Gotham West was meant to be a housing project, one of a number being built around the island of Manhattan. Unfortunately, or in some ways, fortunately, it was never completed due to the City's economic crisis at the time. As the area, now known as Midtown West, continued to languish, so did Gotham West, only being revived along with the massive regeneration and gentrification affecting the neighborhood. Yet another development within the square bounded by 34th Street, Eighth Avenue, 59th Street, and the Hudson River, Gotham West will only continue to make a positive impression from both a planning and quality-of-life perspective.
In many ways, Gotham West represents the archetypal rise and fall of New York City real estate. Buoyed by the world class nature of the City as a whole and a unique set of circumstances, mostly geographical, that limit development and therefore supply, the Manhattan submarket can withstand some of the worst economic hardships, yet is still vulnerable, if not quite sensitive, to even the smallest of fluctuations. Developers and building managers have turned pricing into a science and have found ways to maximize units and revenue through affordable housing intiatives, a key component of Gotham West, more than half of whose apartments will be below market rate. By starting construction now, the Gotham Organization, overseeing the development, rightly expects conditions to continue to ameliorate, further improving the chances of success. There is also an element of social support with the addition of a school and a number of other elements of mixed-use, a core concept for luxury residences in Manhattan.
This same fate, however, could not be avoided by Hudson Yards, perhaps Manhattan's ultimate megaproject. Spanning acres of land over the Long Island Rail Road's train yards directly west of Penn Station, the Hudson Yards would be the poster child for contemporary urban renewal, featuring architecturally-significant skyscrapers, residential as well as office and retail space, and even an extension of the 7 from Times Square. Yet none of this has come to fruition, in part because, unlike Gotham West, the Hudson Yards' massive scale contrasts greatly with the economic conditions necessary for success. From this, we can learn that mixed-use developments may work best in pieces or a more natural, rather than large, scale. Overall, Gotham West's resurgence from the dead is remarkable, yet in New York City, it's not too surprising at all.