Parking in NYC Just Got Trickier
admin | October 03, 2011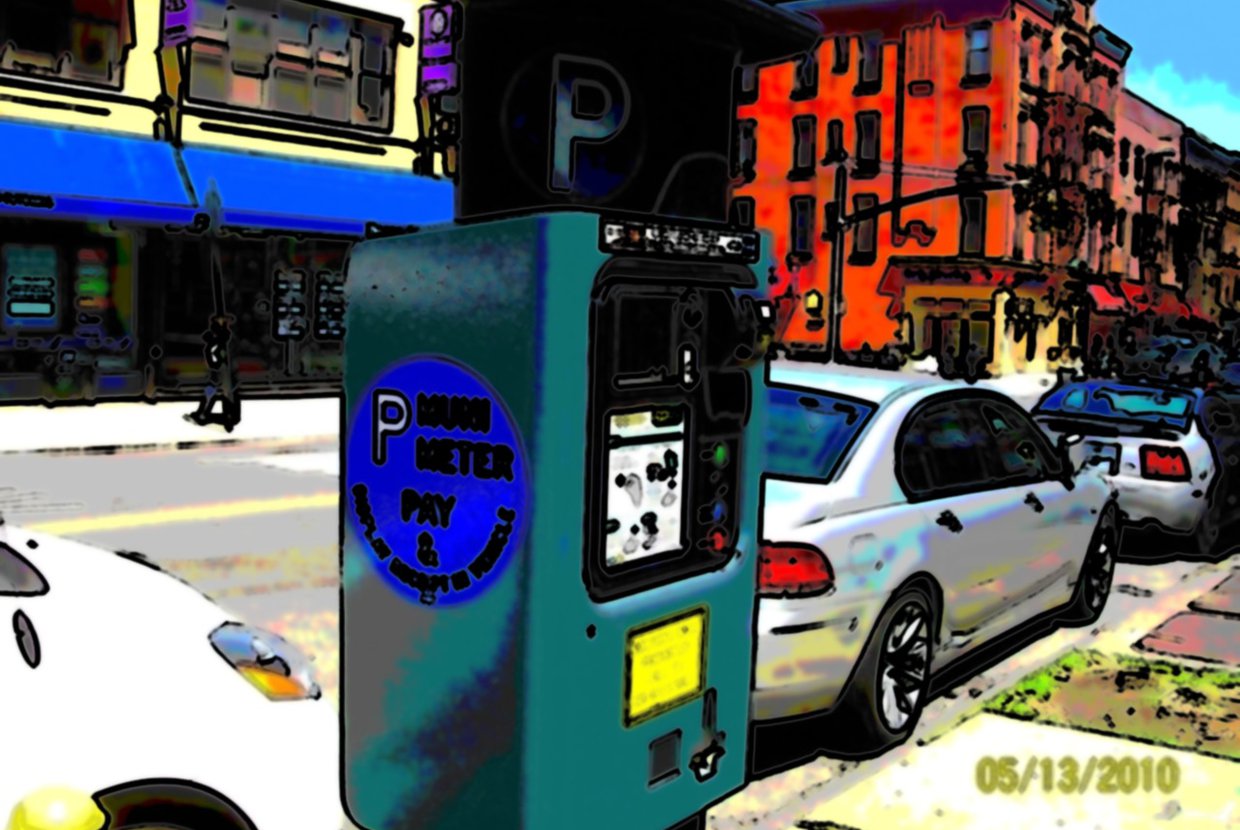 Parking meters. We've all seen them throughout NYC, physical reminders that parking in Manhattan can be a difficult endeavor. But over the past few years, these money-eating sentries have been on the decline with the advent of the new electronic Muni-Meters that require drivers to pay upfront and display a receipt on their dashboards. This new phenomenon begs the question; could our previous methods of parking be changing? The answer is a resounding yes.

Previously, parking meters in Manhattan required an hourly diet of quarters. Those who parked near their places of employment were faced with two options: leave work to replenish the meters every hour, or rely on someone else to do it for them. Many chose the latter option. A perfect example can be seen in front of Milano Market in NYC's Morningside Heights neighborhood. Employees relied on Steve Hann, a sidewalk book vendor who has been plying his wares in the area for more than 20 years, and gave him handfuls of quarters each day so that he could keep track of the meters for them. In exchange for his services, Hann received all of the coffee he could drink, which seemed to be the perfect arrangement for both parties. But with the advent of the Muni-Meters, this is no longer an option. In order for Hann to continue his services, he would need people's car keys in order to place the mandatory receipt on their dashboards; an option that makes many, including Hann himself, uncomfortable. In his own words, Hann explained, "To be honest, I wouldn't want that responsibility...I wouldn't feel comfortable having access to other people's cars." Drivers are also unwilling to place these receipts between their windshields and wipers, as anyone passing by can steal them and put them on their own cars, further complicating this issue.

The current solutions to the problem do not promise to be particularly effective. Because opening cars individually would be required, drivers would need to rely on people they trust. Aside from eliminating the arrangement between Hann and Milano Market, as well as a myriad of similar agreements, other issues arise as well. Some places of business have decided to rely on a few employees to help out, who would hold onto everyone's keys and perform this function as needed. There are two problems with this new method. First, during busy times, these designated employees are unable to feed the meters on an hourly basis. A gray area arises, in that it is tricky to assign blame if people are given parking tickets, often times leaving the judgment up to employers. Delving further, there is also the possibility that these "parking-angels" will forget to return car keys to their owners. An accident, to be sure, but one which leads to additional inconveniences for NYC residents. This trend is not going to die out anytime soon, and in fact, as of a couple of weeks ago, the last traditional parking meters were phased out and transformed into bike racks in Manhattan's Upper West Side neighborhood. The Muni-Meter is meant to be an innovation in NYC parking, with greater efficiency and more effective monitoring. But with the issues that have arisen, is it truly one that New Yorkers need?