Jane Jacobs And New York City: Part 2
Kimberly Milner | December 08, 2011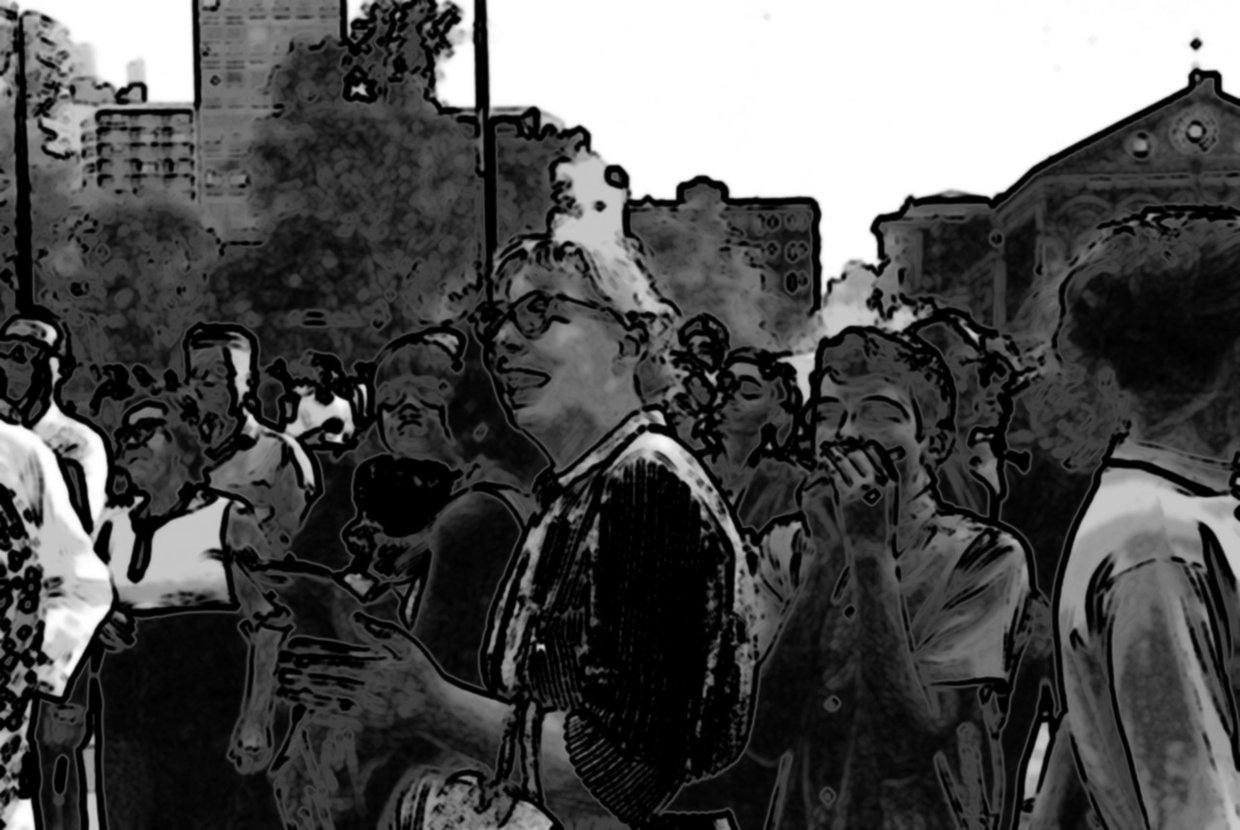 What would Jane Jacobs, the iconic urban planner in owlish glasses, have to say about the residential infrastructure of NYC today? As we previously noted, Jacobs' best-selling book The Death and Life of Great American Cities has become critical reading for urban planners throughout the country. Indeed, the tenets she laid down are used to justify the mixed-use and often high-end projects that define progress in NYC today. But whether it's new city-wide projects like white roofs or public-private parks that housed the Occupy Wall Street protestors, how does the rise of "sophisticated" (often steel-and-glass) projects really measure up against this eminent thinker's original blueprints for a modern, accommodating city?
First off, let's keep in mind that Jacobs didn't see "the city" with the cultural and dreamy nostalgia popular television has inspired. For Jacobs, Manhattan neighborhoods, from her native Greenwich Village to East Harlem, were messy microcosms of society that shouldn't be cut and bulldozed in the name of "progress," but developed by the members of the community themselves. What was essential was to retain diversity.
And walking though Midtown West any given Thursday to see the mix of people and shops leaves an impression of commercial diversity that would have put a smile on Jacobs' face. But as the curtain falls on the daytime and Manhattanites make their way to warm dwellings, the lack of mingling in communities shrouded in silent high-rises becomes apparent.
But in Manhattan luxury real estate, common day care rooms and lounges create a community that supplants the kind that Jacobs had imagined. And, perhaps, it was unrealistic to hope for a quasi-suburban charm in neighborhoods that have sidewalks bustling with so many people in the first place. Indeed, following Jacobs' uniquely solid guidelines (i.e. mixed-use buildings + short blocks + historic buildings + heavy population density) oftentimes doesn't result in her vision of a semi-utopia resembling her own Greenwich Village.
At heart, what makes Jane Jacobs such an enduring and endearing figure wasn't her formulas, but her bold originality. When every other architect and planner was trying to customize NYC for the upper echelons of society, Jacobs dared pick up a sign (and pen) and fight giants like City Commissioner Robert Moses to keep affordable housing from being razed. The irony is that she has since often been invoked by developers of expensive projects to create new communities without figuring the cost of displacing established neighborhoods.
Perhaps the only true Jacobsian ideal is to rethink what seems unchangeable, without being afraid to keep what works. With more and more public work projects like fresh gardens, street fairs and public plazas sprouting up all over the city, a balance between apartment life and an attachment to a larger New York City neighborhood can certainly be struck. More public infrastructure open to both people in the community and outsiders would be a step in this direction. Generating new developments that don't oust previous tenants would retain ethnic diversity. Furthermore, converting existing infrastructure before building new residences would help keep rent affordable, and give communities solid rooting. The first step in this direction is recognizing a community before a living address, and a city before a listing.