Welcome to LoLo, the Manhattan Neighborhood on Water
Justin Spees | December 02, 2011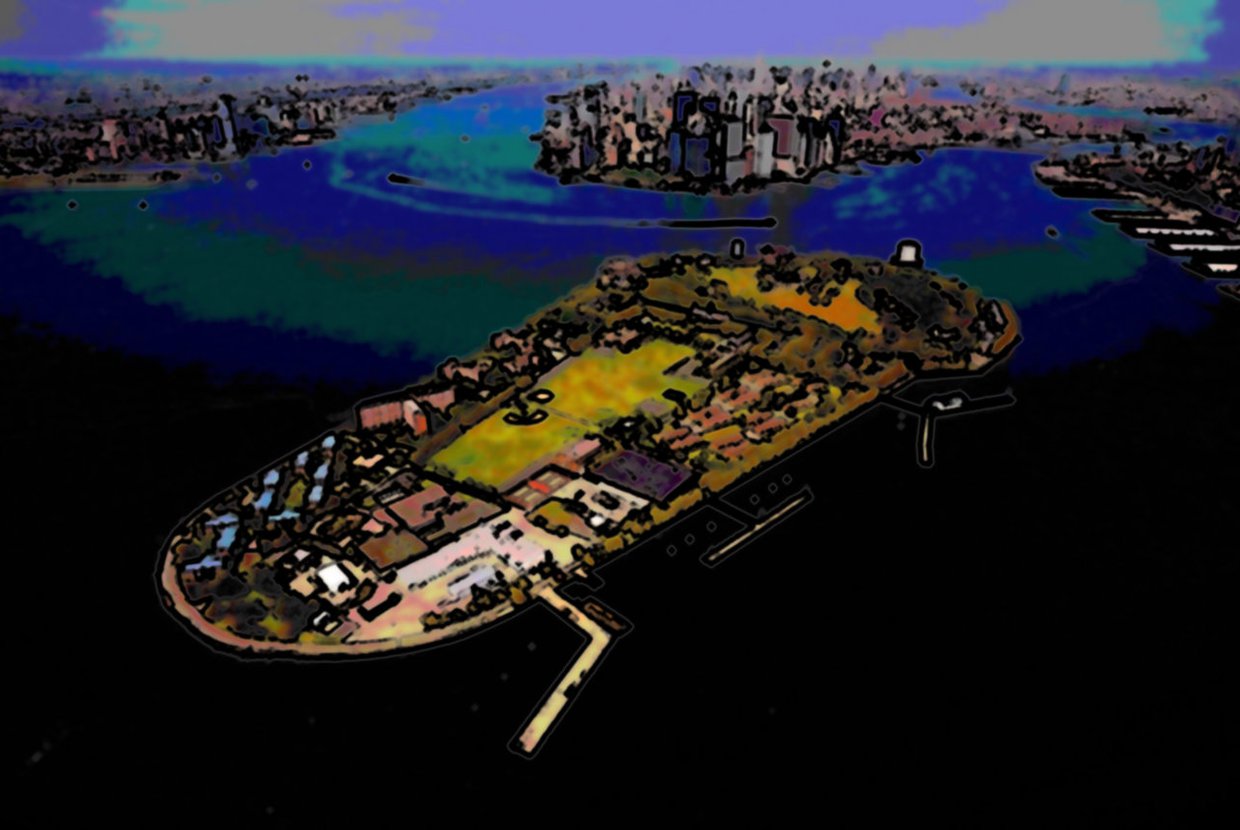 Governors Island, the small island below the tip of Manhattan, was a military post until 1996. Now it's a seldom-traveled enclave where Manhattanites making day-trips by ferry can find rec fields and arts events. But the Center for Urban Real Estate, a newly established research group at Columbia that focuses on new development projects in New York City, sees it as an untapped development site. The center recently proposed building a land bridge out of millions of cubic yards of landfill between Manhattan and Governors Island. It calls the project LoLo, for Lower Lower Manhattan. This is how it works: A land bridge would remove the inconvenience of getting to the island, so developers would be more willing to build on it. The Center suggests that New York City then build a 92-acre national historical district, 3.9 million square feet of public buildings like schools, and 270 acres of open space on Governors Island, and in the process, generate $16.7 billion in revenue.
Once upon a time creating land out of garbage was a common practice in New York City. Battery Park City was created this way. As a matter of fact, an extension of Governors Island was too. But in recent years it's been regulated to the point of being nearly impossible. The Center recognizes that construction of LoLo is only possible if the regulations are changed. And even then it would take decades to complete a project as big as this one is. But the Center sees it as a way to generate enormous revenue for the city, that could be used in part to build additional means of getting to the island. The center suggests subway extensions of the 1 and 6 lines, and a bridge that would go from Governors Island to the Red Hook neighborhood in Brooklyn.
New construction ideas for expanding Manhattan come and go every New York minute. The Center for Urban Real Estate hasn't spoken to any city official about getting its project off the ground, and certain authority members have already expressed distaste over the idea. Robert Pirani, the executive director of the Governors Island Alliance, says the reason Governors Island isn't more developed is that there's a lack of infrastructure, not that it's too hard for Manhattanites to get there. This could very easily end up becoming another forgotten pipe dream, but we're filing "LoLo" in our neighborhood database, just in case.