AIDS Memorial Design Vetoed by Development Company
Justin Spees | January 31, 2012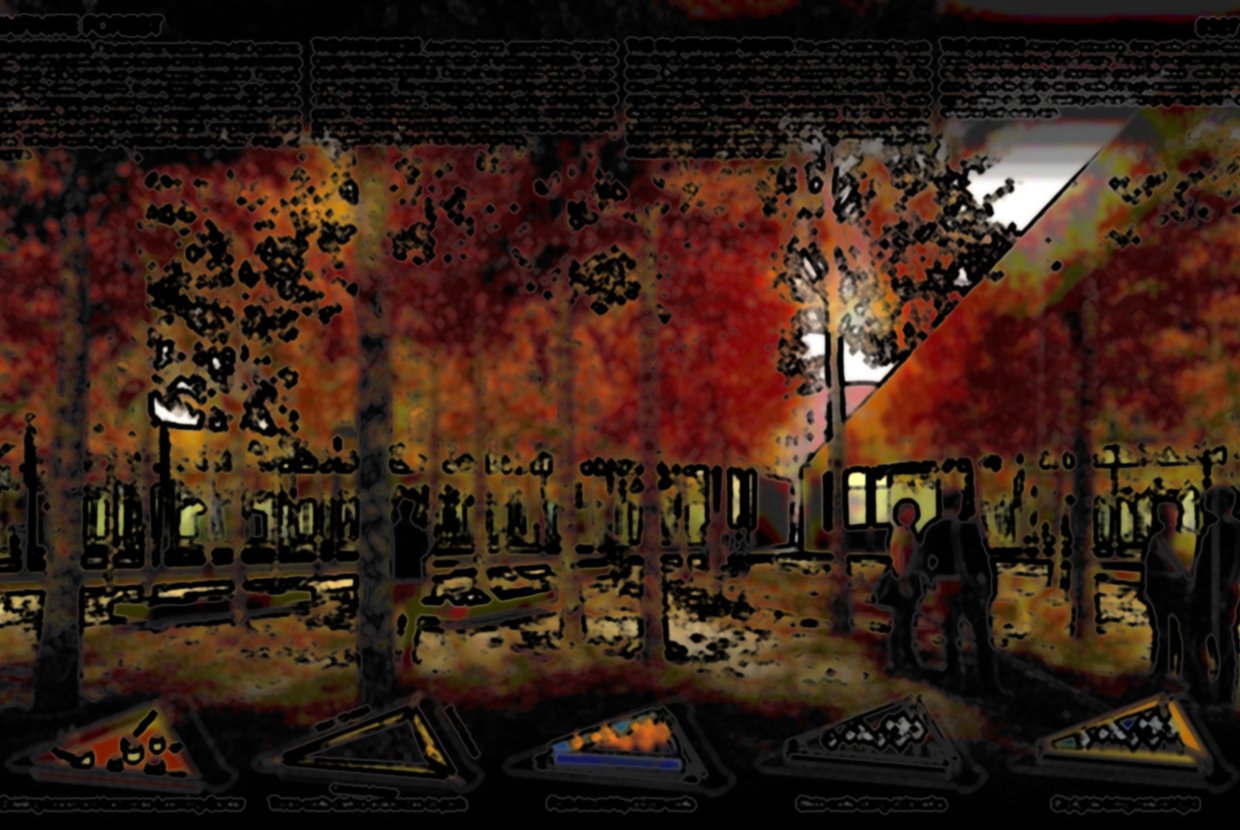 On Monday the AIDS Memorial Park coalition selected a winning design for an AIDS memorial to be built in St. Vincent's Park next to St. Vincent's Hospital. But Rudin Management, the development company that owns the park, said in a statement today that it would instead go with its own design.
"Our neighborhood park design … allows for a commemoration of both those affected by the AIDS epidemic and of St. Vincent's Hospital for its 160 years of service to the community and its steadfast commitment to care for those suffering from HIV/AIDS," Rudin Management CEO Bill Rudin told the Real Deal earlier today.
The winning design was submitted to the Aids Memorial Park coalition by Studio a+i, a design firm in Brooklyn owned by Lily Lim and Mateo Paiva. The design was called "Infinite Forest," and would have filled the park with birch trees and enclosed it in a triangle of mirrors, creating the illusion of a park that stretches on forever.
"The memorial lives within the infinite reflection of the white birch trees," Lim and Paiva said.
Rudin bought the 590,000 square foot hospital sight, which includes the park, for $260 million last October, with the intention of converting it into luxury Manhattan condo buildings. Two urban planners not associated with Rudin came up with the idea to use the park as the location of an AIDS memorial. The memorial would be funded by the city, state, and charitable donations, and built by Rudin.
The idea was presented in a Community Board meeting, and received favorably by members of the community. At the time Rudin president and vice chairman Eric Rudin said "We don't want to specifically endorse or oppose anything at this time. We would like to make the community happy. Everything is possible, I guess."
St. Vincent's Park was considered an ideal location for an AIDS memorial, because St. Vincent's Hospital was one of the first to treat an AIDS case. It was the first hospital in the Northeast to have an entire wing devoted to AIDS.
Rudin has faced opposition from residents of the West Village over the construction. Residents have cited construction noise and population density concerns. Rudin has said the construction will create jobs and revitalize the neighborhood. The City Planning Commission unanimously approved Rudin's request to rezone the site on January 23rd.
During his announcement today, Bill Rudin said that his company will work with the AIDS Memorial Park coalition, but that it will still go with its original design, a far less unusual park designed by project designer Rick Parisi.