Five Boro Bike Tour Deals With Rapidly Increasing Participation
Justin Spees | January 17, 2012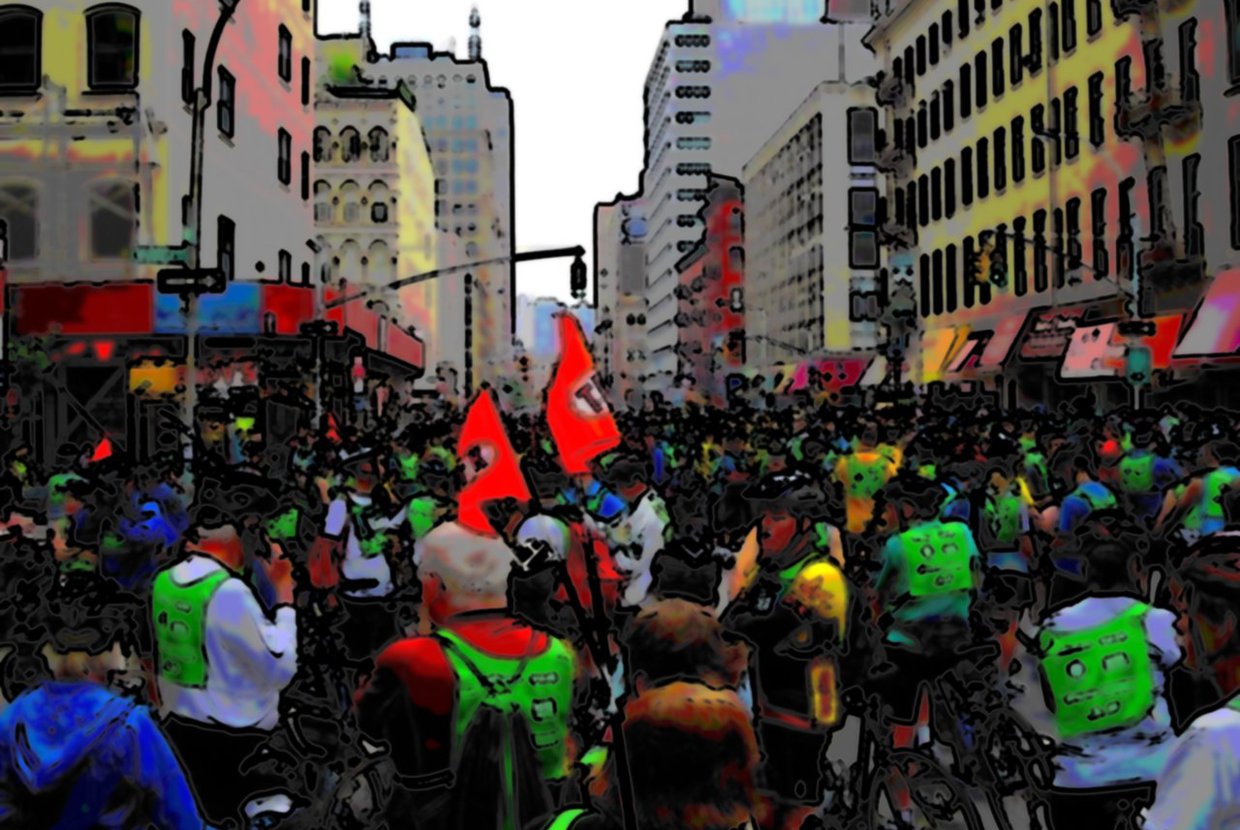 Today kicked off the first day of the raffle for TD Five Boro Bike Tour, the annual biking event in New York City that bills itself as "America's largest cycling event." The tour takes place on May 6th, when over 32,000 cyclers will bike 42 miles across all five boroughs of New York. The raffle will stay open until February 7th, and the 32,000 selected riders will be notified by early March.
The Bike Tour is put together every year by Bike New York, a non-profit organization that attempts to encourage bicycling and bicycle safety. Ken Podziba, the president and chief executive of Bike New York, said the raffle reflects the growing popularity of biking in the city. Last year, Bike New York received so many applications in the first 24 hours that the computer system crashed. Over 32,000 people signed up, and the tour was so clogged with bikers that over 3,000 people were stuck in a bicyclist bottleneck on the Brooklyn-Queens Expressway.
But to see how quickly the event has taken off, it helps to look at registration rates for the years before 2011. In 2010, it took 25 days for 31,465 people to register, and the year before that saw even fewer applicants. Ken Podziba has stated that New York neighborhoods are in the middle of a "biking renaissance."
Biking's growing popularity is no surprise to longtime New Yorkers. New York Mayor Michael Bloomberg has made increased biking in the city one of his goals, and since 2002 his administration has overseen the development of 400 miles of bike lanes. Most New Yorkers approve of the new bike paths, according to multiple polls. Places such as the Upper West Side have seen an influx of bike paths, which many residents believe can encourage community and exercise, and increase property values.
"More and more New Yorkers are choosing to get around town by bicycle," Mayor Bloomberg said back in July. And with the increased popularity of the Five Boro Bike Tour, it is difficult not to believe there's some truth in that statement.