Manhattan Valley, the Forgotten Neighborhood Part 2
Daniel Muhlenberg | January 25, 2012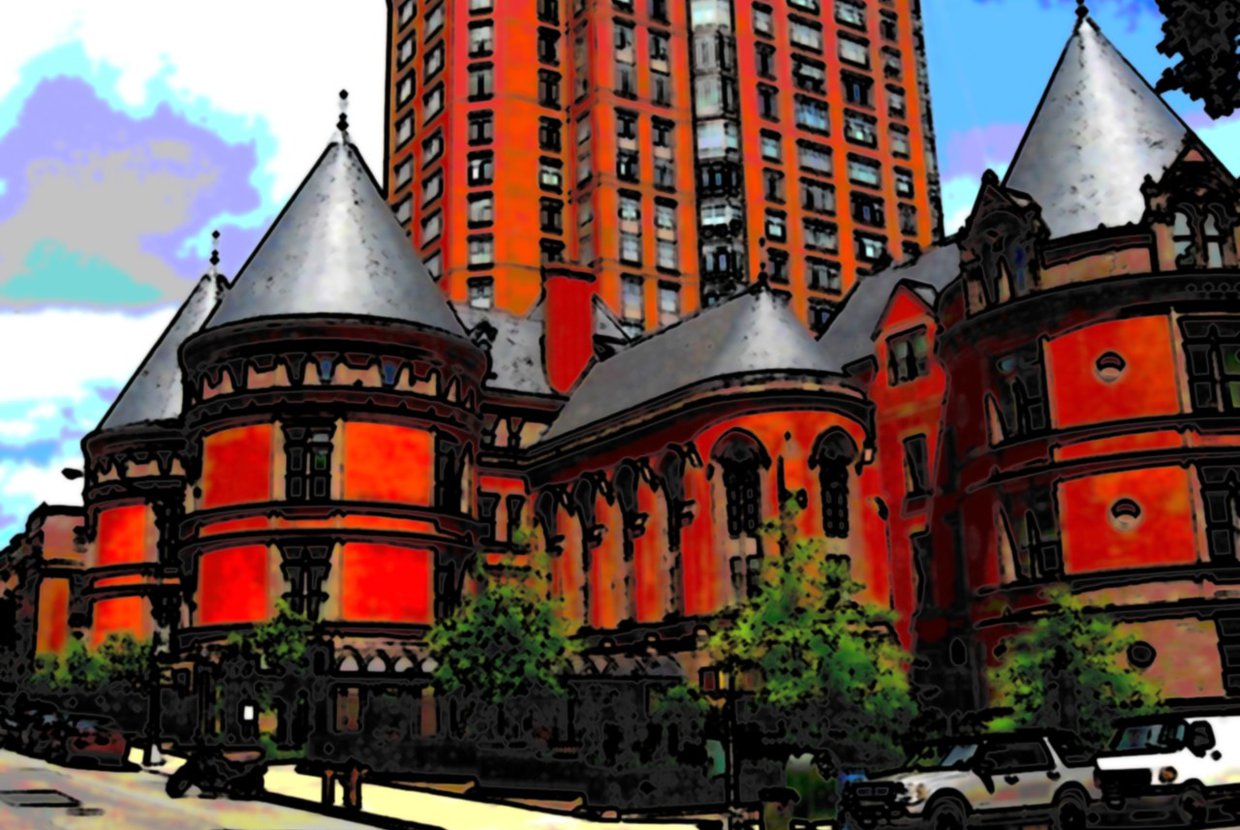 The undervalued, overlooked neighborhood of Manhattan Valley has a lot going for it: Close proximity to Central Park and Riverside Park; a quiet residential feel that offers a respite from the relentless pace of Manhattan; numerous mom and pop shops and international restaurants; and, most importantly, very affordable housing stock for rental apartments, co-ops, and condos. It's necessary to look at Manhattan Valley's varied history, both distant and recent, in order to find out why people aren't taking advantage of these apartment deals. With some of the most affordable housing and apartment stock in Manhattan (and a convenient location right next to the Upper West Side), the Valley should be far more desired than it is. The rest of this article will examine why this is the case, why it should change, and why it probably will.
Let's start with recent history. The main reason why Manhattan Valley is undervalued is perception. Many don't seriously consider living in the area because they believe that it's a bad neighborhood, and while this criticism was justified 20 years ago, it's simply not valid today. In the late 80s, the Valley went through a rough patch and people left in droves. In fact, the population fell from 38,000 in 1980 to 32,000 in 1990. Many real estate experts had predicted a building boom in Manhattan Valley before that time, but the exact opposite happened as developers gave up on the area entirely. Even though the population rose back to 38,000 by 2000, Manhattan Valley still hasn't quite lost the reputation as being a rough place to live. And since perceptions of the neighborhood have yet to catch up to reality, the housing and apartment stock remains undervalued.
Manhattan Valley has avoided the gentrification of many other Manhattan neighborhoods, and the census statistics demonstrate this convincingly. Manhattan Valley is a microcosm of New York City: Its median age is 34.7 years-old, while the median age in NYC is 34.2; it has an ethnic makeup (40% Hispanic, 21% Black, 27% White, and 4.5% Asian) that is uncannily similar to NYC as a whole; and its income range runs the length of the spectrum, although on average it's $20,000 lower than the surrounding Upper West Side. These numbers are based on the 2000 census (they used 100th Street as the southern border) and show how Manhattan Valley's strength and uniqueness lies in its profound differences.
Just as every kind of person from every walk of life can be found side by side in the Valley, every kind of building can be found side by side too. Nowhere is this truer than on 100th Street, where Columbus Square and Park West Village sit adjacent to the Fredrick Douglass Houses. The imposing glass tower of 808 Columbus Avenue stands next to the slab buildings that were once all the rage among urban developers (the Fredrick Douglass Houses were completed in 1958). It's an incongruous sight, but it aptly represents that the neighborhood is changing but not so much so that it will become unrecognizable. This continuity is further solidified by Park West Village, an enclave of Manhattan condo buildings and rent-stabilized apartments completed in 1961 that has long offered affordable middle-class housing right on Central Park West.
E
ven more striking is the contrast between the Fredrick Douglass Houses and the late-nineteenth century row houses on the north side of 104th Street on Manhattan Avenue. This ensemble of 37 single-family row houses built in Queen Anne and Romanesque Revival styles with iron railings, terra cotta reliefs, and projecting metal bay windows has stood intact since 1890. Fittingly, the Landmarks Preservation Commission designated it a Historic District in 2007. Meanwhile, 455 Central Park West, a French renaissance style chateau that was once the New York Cancer Hospital, is the centerpiece of the neighborhood. This unique, castle-like building is adjoined by a 28-story high-rise and offers some of the best CPW condos in Manhattan, and the prices reflect that.
The majority of Manhattan Valley's apartments are pre-war apartment buildings and tenements, and it's in these types of buildings that the deals emerge; the northern section is the area where pre-war rental apartments, co-ops and condos are the most undervalued. Nowhere is this truer than on Central Park West. Median purchase prices for condos on CPW in Manhattan Valley are listed at $381,000 less than on the Upper West Side.
More than anything else, buyers and renters in Manhattan should look to Manhattan Valley apartments because it is an untapped resource for developers. The flurry of developments in the last 5 years indicates that developers may start targeting the area for new development, and since overall building properties are cheap and the only historic district is little more than a single block, the area is likely to attract new development. These prospects are certainly mitigated by the current economy – especially the stringent credit market – but it seems logical that the long awaited building boom in Manhattan Valley may finally come to fruition.