City Life with Pets: How Animal-Friendly is NYC?
Gabrielle Hughes | February 24, 2012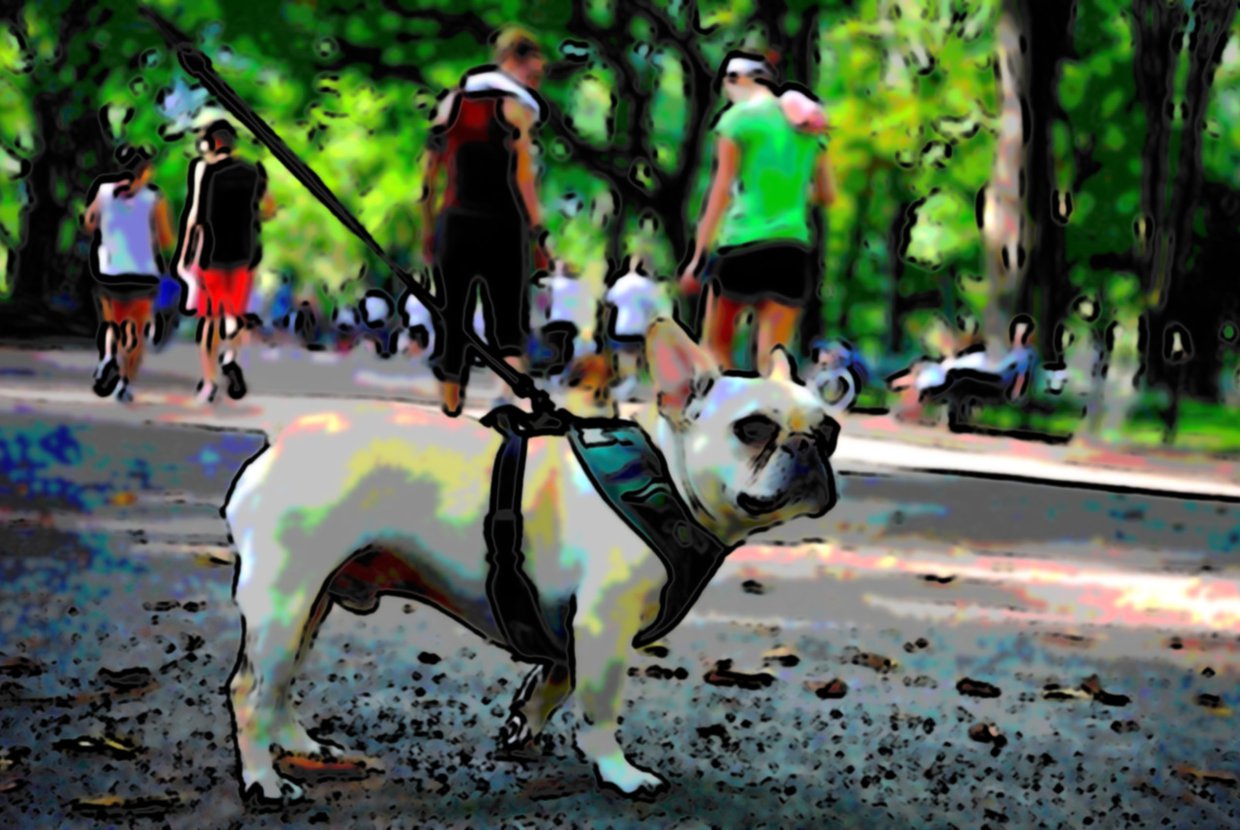 Crowded streets and cramped spaces define New York City, but even with a lack of square footage, many Manhattan residents make having a pet work, regardless of size or species.
The assortment of domesticated animals found among New York City apartments varies greatly, and many pet situations are fixed to work with the busy schedules of residents. Dog walkers are abundant in the city, and cats are primarily self-sufficient, so pet owners are allowed to be away from home for the majority of the day. Exotic pets and fish are also commonly kept because they stay in tanks and cages, and do not disrupt neighbors with noise.
Those with larger pets tend invest more in animal companionship, as costs to feed and groom are higher, and simply because bigger animals consume more space. It's not an exaggeration to say a pet the size of a Great Dane equates to a human roommate, but living in tight quarters with large animals allows owners to establish exceedingly close bonds with their pets.
Apartment location also plays a key role with owning pets in the city. For instance, many dog owners live close to Central Park, as residing on the Upper East or Upper West Side allows for easy access to open space. On the other hand, neighborhoods like the Financial District and Midtown make having dogs more difficult because they are deficient in grassy, outdoor areas.
Pet ownership takes its toll when searching for new places to live in the city, and can often be a deal breaker in finding a home. Brokers lose deals at the last minute when they are informed of clients having pets, as preliminary approval of an animal by a landlord's is usually necessary. Even after obtaining a home, owners may be required to put down a pet deposit for potential mishaps.
Co-op buildings and luxury condominiums are particularly strict about their rules for pets, as several will only allow one pet per unit, and many have weight restrictions which require pets to be under 20 pounds. In order to judge a dog's behavior prior to move-in, co-op boards have been known to hold interviews for the dogs of prospective owners, and observe the pet's interactions.
Outside of the domestic setting, Manhattan is considerably pet friendly, especially in regards to dogs. Residents will most likely never bring reptiles along as shopping companions, but it is certainly not uncommon to see patrons towing small dogs at Saks Fifth Avenue. Dogs can roam freely in designated off-leash areas throughout New York City parks, and many restaurants with outdoor seating allow for dogs to sit in on meals. Ultimately, having a pet in New York can be struggle, but finding appropriate ways of doing so certainly enhances city life for any animal lover.