DOT Attempts to Make Delancey Street Safer, Shortens Crosswalks
Daniel Muhlenberg | February 13, 2012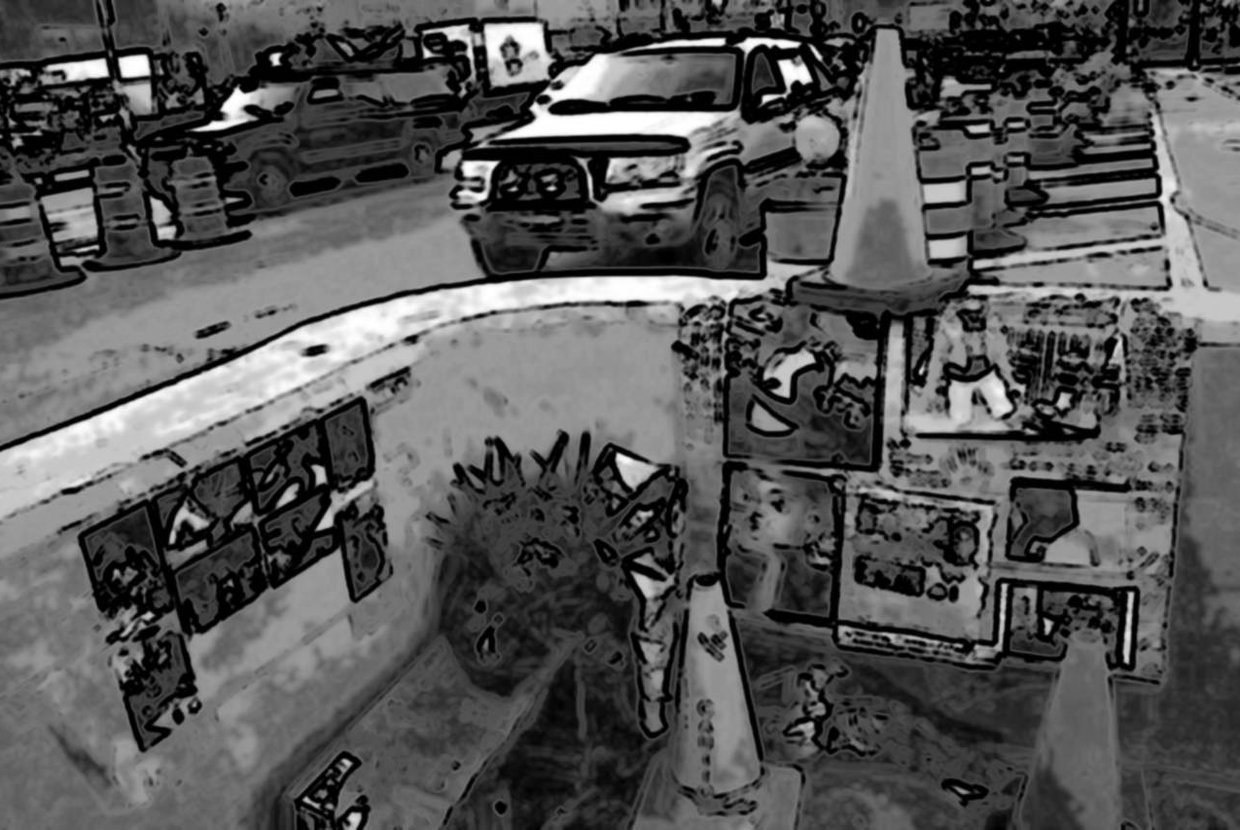 In response to a string of fatal accidents, the Department of Transportation passed a new safety plan last week that will shorten the pedestrian crosswalks on Delancey Street, one of the widest and deadliest streets in Manhattan. The crossing distance for pedestrians on Delancey Street is 165 feet with a 30 foot median, so the DOT decided to shorten 14 of the 19 crosswalks between the Bowery and Clinton Street by extending the sidewalks, thus shortening crossing time. However, many of the more popular proposals among the residents of the Lower East Side and Chinatown apartments were rejected by the DOT under the rationale that traffic flow to and from the Williamsburg Bridge must not be hindered. The DOT will implement these changes by June of this year.
The largest of these sidewalk extensions - also referred to as a "neckdown" - will extend 49 feet on the north side of Delancey using paint and planters. To the east, another large neckdown will be installed on the southern side of the Bowery intersection. The smallest of these extensions will only be 5 feet, but the DOT is hoping that even that small alteration will make Delancey safer, which is imperative considering recent pedestrian deaths and injuries. Additionally, the DOT added 3 new left turn restrictions in light of the fact that, according to DOT bicycle and pedestrian director Josh Benson, half of all pedestrians hit on Delancey have the walk signal. Such changes should also make the area more attractive to potential residents of new luxury apartment buildings recently built near Delancey Street.
More than anything else, the DOT wanted to alter the shape of the road in order to remind drivers that they were still in a neighborhood. Benson attributed most accidents to the width of the road and the effect it has on drivers. Benson told streetsblog.org that, "It begins to look more like a highway than a normal street. It gives a perception to motorists that they've entered a new environment, that it's not a neighborhood street anymore." This may be why over 129 people have been injured at two of Delancey's busiest intersections - Essex and Clinton - in the past 5 years. And the tragic deaths of pedestrians Patricia Cuevas and Dashane Santana in the last year alone certainly brought the issue to the forefront of urban planning in this popular Manhattan neighborhood.
Nonetheless, the DOT declined to lengthen the lights on Delancey, one of the most popular proposals among neighborhood residents, because they worried that increased traffic light times would wreak havoc with the traffic coming to and from the Williamsburg Bridge - DOT officials claimed that even a 1 or 2 second extension greatly impacts traffic flow.