MiMa Sets Itself Apart From the Crowd
Daniel Muhlenberg | February 22, 2012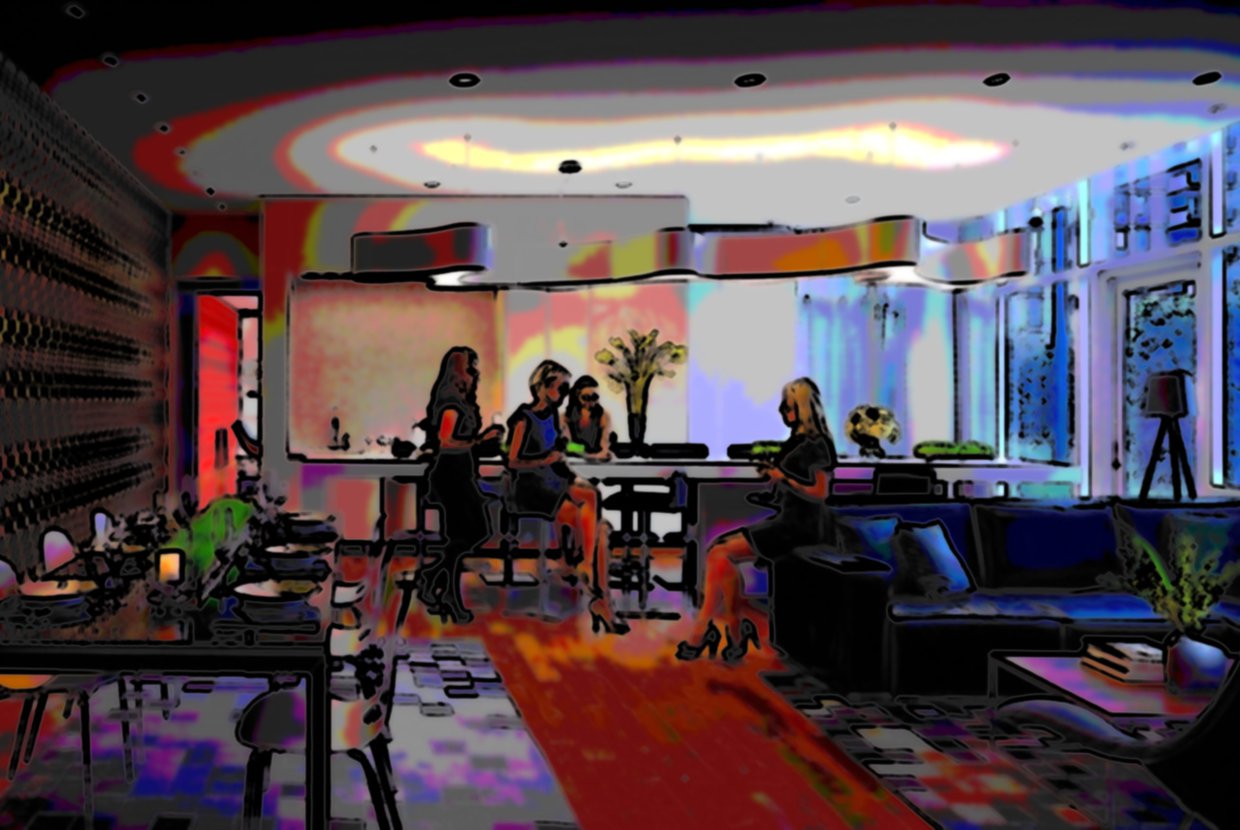 Of all the unexpected outcomes the thriving rental market produced, perhaps the most surprising is that Manhattan's premier rental building is located on 42nd Street and 10th Avenue in the Far West Side of Midtown West, an area that's not exactly known for high-end luxury. Bolstered by the market, Related Companies rented 95% of the 600-plus luxury apartments in MiMa, short for Midtown Manhattan, in a mere 8 months. Based on this success, they decided that their hybrid rental/condo building was better off strictly renting, a strategic move meant to capitalize on the emergence of the extreme high-end of the luxury rental market in Manhattan. Now, the former condos in One MiMa Tower – the top section of MiMA that starts on the 51st floor of this 63-story high-rise – are available for rent, a big part of the reason that MiMa is changing the standards for rentals all over Manhattan.
Maybe the story should be turned around. Based on the unprecedented steps that Related Companies has taken to make MiMa as accommodating as possible, maybe MiMa is responsible for lifting the market. Related's Senior Vice President Diana Salusbury told the New York Daily News that, "This project is about maximizing lifestyle within the parameters of a rental. The idea is to put a stake in the ground for what can be achieved in a rental. It's our goal, each time out, for people to say, 'Wow, this is where I live.' " In accordance with this ambitious line of thinking, Related has given their tenants more than any other rental building previously has, and the evidence is in the rental apartment listings.
People are willing to pay much more than usual to live there. One MiMa Tower is the highest-priced rental in the country; apartments there go for an average of $100 per square foot. Studio apartments in One MiMa Tower rent for $4,000 a month on average, while corner 2-bedrooms rent for $16,000 a month. In just 2 months, 17 luxury rental apartments have rented at One MiMa Tower. The main factor driving this change isn't MiMa's excellent architecture, the condo-quality finishes, or even the sweeping views of Midtown Manhattan. Other newly constructed rental apartment buildings such as 8 Spruce Street are definitely comparable in those respects, so they don't serve as an adequate explanation for why this building is more expensive.
What sets MiMa apart are the amenities and the services, both of which are designed to impress residents on a daily basis. The great lengths that Related goes to in order to give residents an unprecedented full-service lifestyle are truly impressive, especially for a rental – the staff wear the same in-ear communication devices as the secret service. Even more importantly, the staff's unique video system allows residents to check bags without taking stubs, and the staff routinely have resident's bags ready to go before they even enter the lobby.
The amenities aren't too shabby either. MiMa has 44,000 square feet of amenities, including a building-only Equinox, a pet spa, an indoor hoops court, an outdoor screening area, party rooms with catering kitchens and outdoor barbecue pods, an Internet Café with iMacs, and a game room with billiard and card tables. Considering that the Far West Side of Manhattan is still underdeveloped relative to trendier Manhattan neighborhoods, MiMa's success is all the more impressive. The Far West Side is a very unlikely neighborhood for a vanguard rental building, but we don't see any reason not to anoint it as Manhattan's best rental.