A Museum Guide to Subway Art: There's an App for that
Gabrielle Hughes | March 19, 2012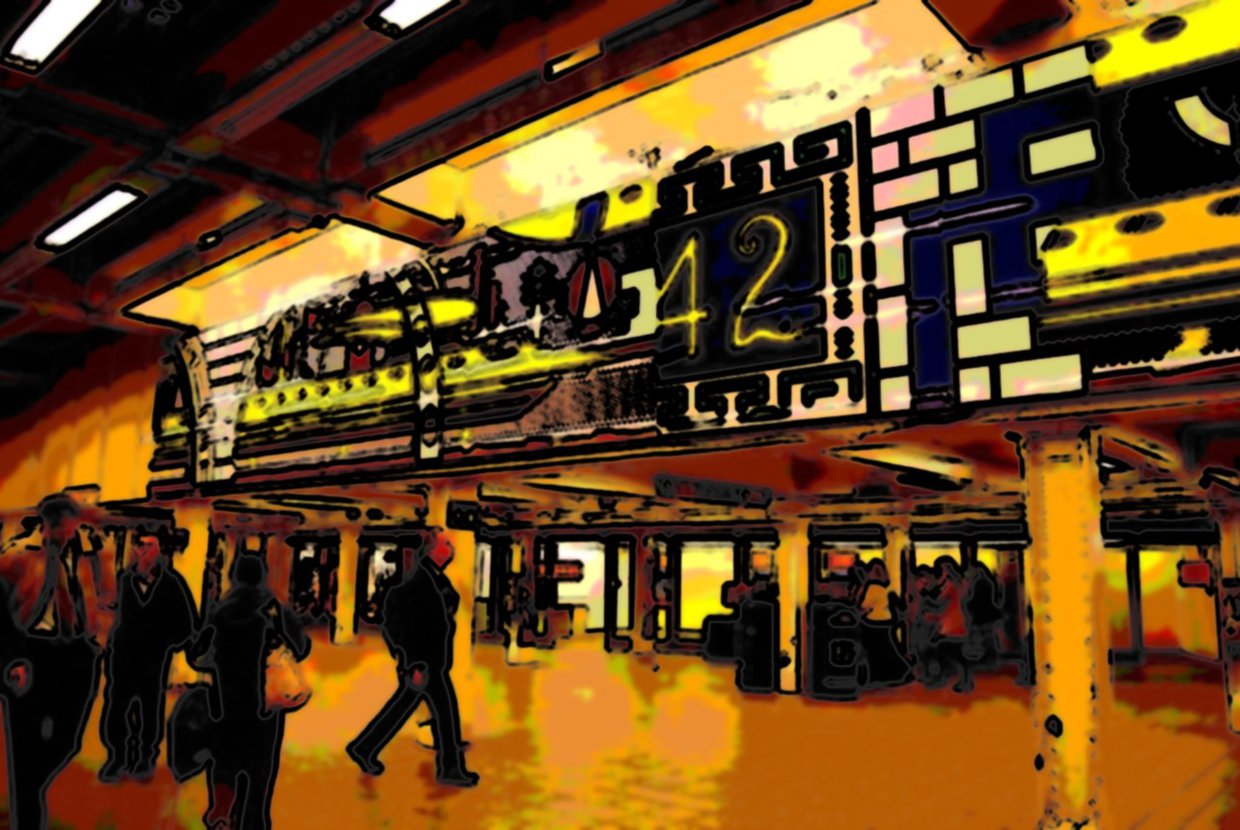 New York City's art scene is arguably the most expansive in the world, and since 1985, neighborhood subway stations have been adorned with mosaics, stained glass, and even randomly dispersed miniature bronze men. The artwork is seen daily by 8.5 million commuters, and now, discovering the artist responsible, or gathering further information about a particular piece, can simply be done through consulting a smartphone.
The Metropolitan Transit Authority just announced plans to develop a free app for iPhones and Androids, offering comprehensive information about the variety of permanent artwork in transit stations like Columbus Circle and Times Square. Along with being able to search for art by subway line or artist, the MTA Arts for Transit and Urban Design app will offer podcasts and video clips describing art and artists, and also turn-by-turn directions to assist in finding installations.
Portland, Oregon-based mobile software company, Meridian, is collaborating with the MTA to develop the app that will detail the 236 permanent pieces installed throughout subway stations, and a few Metro North and Long Island Rail Road depots. Meridian previously worked with the Museum of Natural History to create their app, and if they choose to advertise with the MTA in this project, the profits will be split evenly among the two groups. Although it currently has information for art in only five stations, Android and iPhone users can download the app now, and completion is expected to occur within the coming months.