Community Board 11 Approves Bike Lanes for East Harlem
Daniel Muhlenberg | March 26, 2012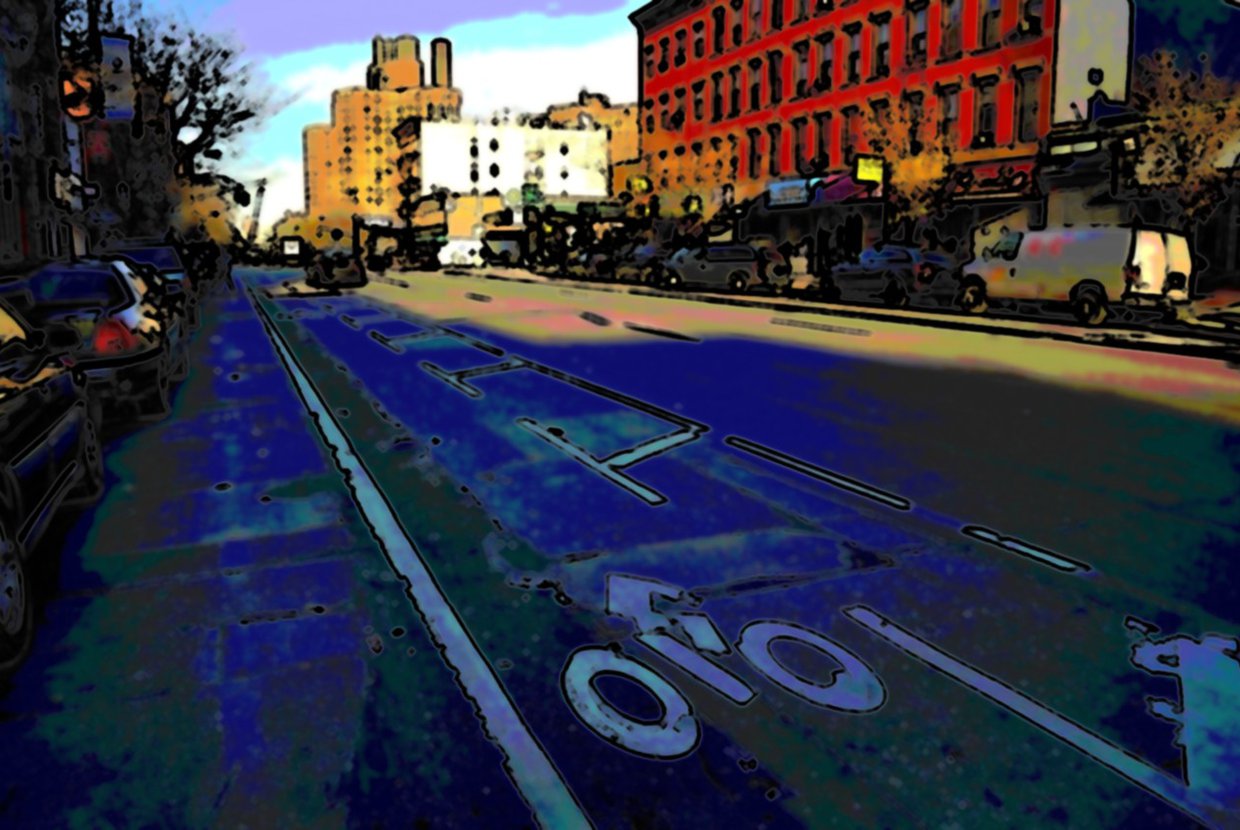 After months of heated negotiations that almost derailed plans for bike lanes on 1st and 2nd Avenue in East Harlem, Community Board 11 finally approved the lanes by a vote of 21 – 14 last week. Residents of apartments in East Harlem will soon be able to enjoy these protected bike lanes in the near future – new construction is due to start this Spring. The reason that the vote was as close as it was (2 members also abstained) can be attributed to concerns about job creation, not opposition to the project itself; the Department of Transportation couldn't promise the board that bike lane installation would provide jobs to local residents. Nonetheless, this decision will be a boon to the burgeoning condo market in East Harlem, a residential apartment market which is among the most affordable in Manhattan.
CB 11 had already approved construction of the lanes by a vote of 47 – 3 back in September, but after the owners of local businesses Patsy's Pizza and Milk Burger protested – their main argument was that, counter-intuitively, adding bike lanes would increase traffic and hence worsen the area's high asthma rates – CB 11 changed their mind in November and withdrew their support for the proposal. After a few informational meetings made it clear that there was no factual basis for the business owners' claim (the consensus among urban planners is that the lanes will help asthma rates), CB 11 has made the lanes an official part of East Harlem.
East Harlem Councilwoman Melissa Mark-Viverito, who has long advocated for bike lanes, told dnainfo.com that, "Community Board 11's decision demonstrates that our community is committed to protecting bikers." She also made it clear that this decision will improve the general well-being of East Harlem residents, adding that, "East Harlem can now enjoy the health benefits that many other neighborhoods are sharing in." It should also be mentioned that the creation of these lanes dovetails with Manhattan's Bike Share program coming this summer, making it safer for bikers, many of whom may be inexperienced, to travel through this Manhattan neighborhood.