Former P.S. 64 May Finally Be Put Back to Use
Daniel Muhlenberg | March 28, 2012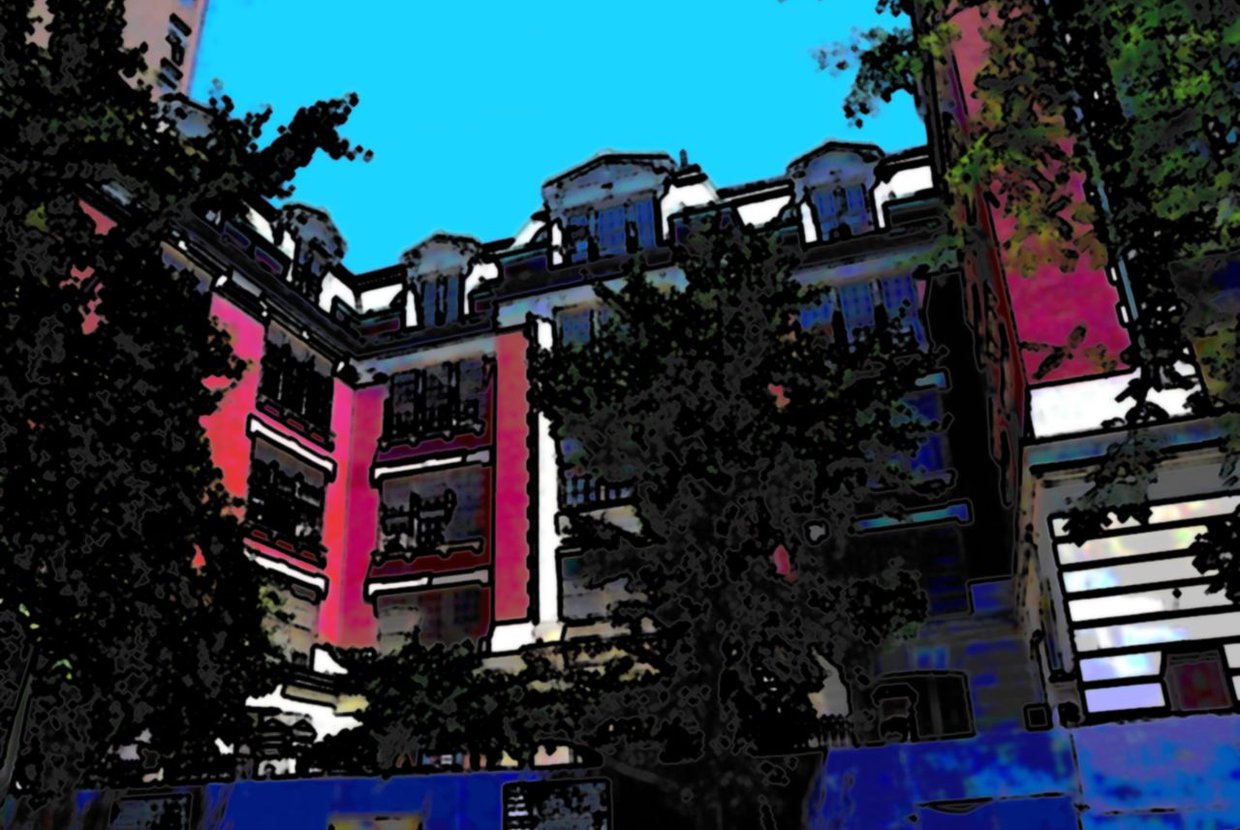 It may seem odd, but one of the most valuable pieces of property in Manhattan's East Village has been sitting empty for over 10 years. Ever since owner Gregg Singer ended the 22-year occupation of the former P.S. 64 by the CHARAS/El Barrio Community Center by evicting them in 2002, the building has sat vacant and unused. The story of how a decommissioned school building on East 10th Street in one of Manhattan's trendiest neighborhoods has stood empty for a decade is a long one, but this saga may finally be coming to an end. A listing for 350 East 10th Street appeared last week on Massey Knakal, so the H-shaped building with over 152,000 square feet of rentable space adjacent to Tompkins Square Park is now one step closer to finally reopening.
Fervent community opposition to Singer's plan to convert the building into a 23-story mega-dorm – he bought the former school at auction for a mere $3.5 million in 1998 – prevented that plan from ever materializing. After the Department of Buildings delayed the mega-dorm project by dictating that Singer must establish a formal affiliation with a New York City school, the Landmarks Preservation Commission effectively ended that plan by declaring the building a landmark in 2006 (as well as ending any possibility that the space could be converted into luxury condos).
This prompted Singer to sue the city for $100 million in damages, although a State Supreme Court Justice dismissed that suit against Mayor Bloomberg and 3 other government agencies shortly afterwards. In lieu of implementing his original plans, Singer elected to let the building sit empty.
Clearly, this conflict has been counterproductive for both the owner and for residents of apartments in the East Village. Having the building restored and put to use in any capacity, whether it be a dorm, a school, or a community center, would better the quality of life in the East Village and, in all likelihood, raise the property values of luxury apartments in that Manhattan neighborhood and increase the viability of new construction in the area.
The listing on Massey Knakal's website makes it clear that the building will continue its traditional role of being education and community based. The write that, "Ideally, the highest and best use for the property would be to renovate the existing structure and convert it into a modern school or college dormitory." Given the lack of quality educational facilities in Manhattan – both in terms of schools and dorms for colleges with expanding student bodies – these options make perfect sense. Keep an eye on this project, because chances are its decade-long era of disuse will soon come to an end.