Q&A With Don Elliott: National Planning Expert Weighs In on NYC's Zoning Laws
Daniel Muhlenberg | March 09, 2012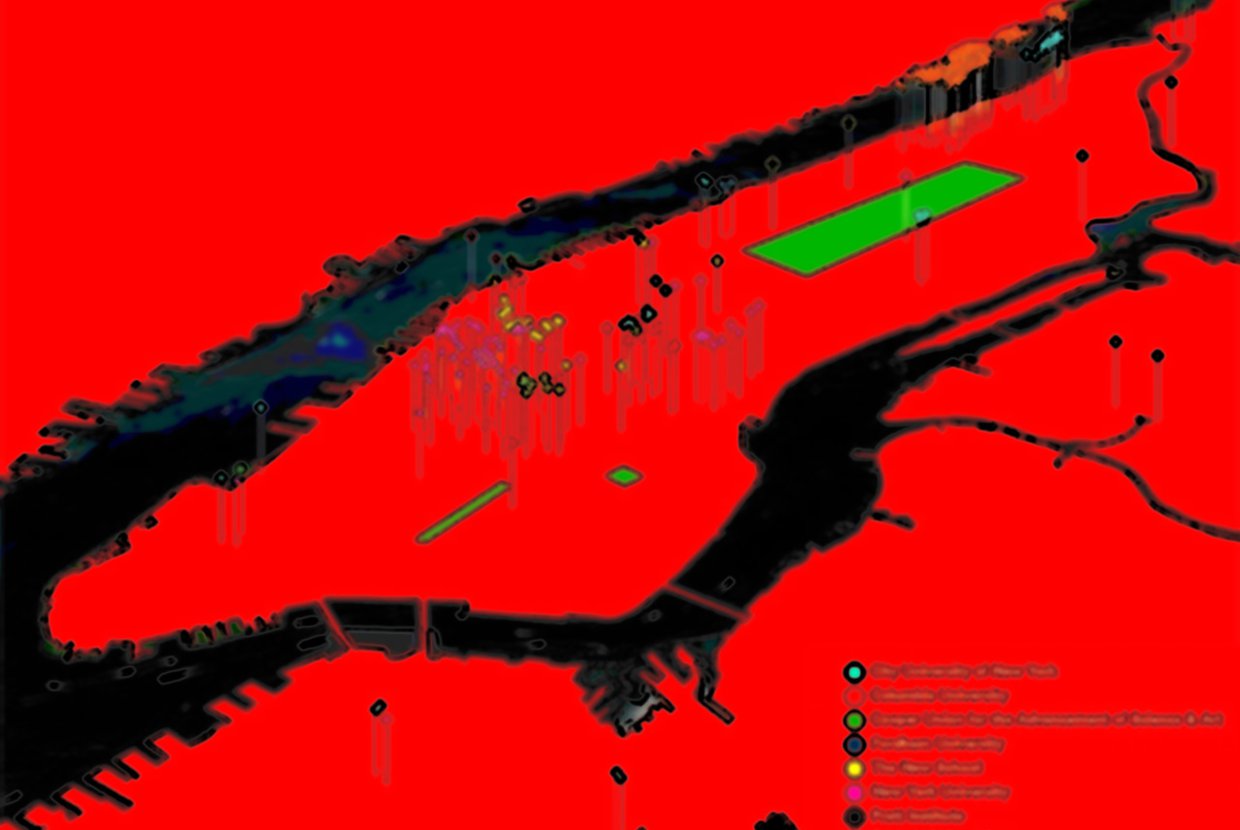 For anyone who's interested in buying a luxury condo in Manhattan and staying here for the long-haul, we at Elegran believe that they should have a basic understanding of New York's zoning laws, which is why we've taken the time to write a primer about the future of luxury apartments in Manhattan. It's rare to find a Manhattan real estate subject whose importance so greatly exceeds the attention it garners, especially at a time when every other new construction angle is scrutinized to no end. To further this endeavor of informing potential buyers of Mahattan real estate, we contacted Don Elliott, a national expert in urban planning, zoning, and land use, to comment on New York City's current zoning laws. Here's what he had to say about where we are and where we're going.
Elegran: Is Robert Wagner's 1961 zoning resolution still adequate to handle Manhattan's changing realities?
Don Elliott: Based on my national experience it would be very unusual if a 1960s era zoning ordinance was well equipped to meet the challenges of the 21st century. Over the past few years both Philadelphia and Baltimore have drafted replacements for their late-1950s-era codes. While all big city codes that I am aware of have be amended numerous (sometimes over 1,000) times since they were originally written, many cities find that the cumulative impact of those amendments (each of which was well intentioned and designed to solve a specific problem) is to add complexity and the potential for internal inconsistencies that eventually outweigh their value in solving specific problems. When codes are 50 years old it is usually time to do some major revisions.
E: Does New York City need a comprehensive urban design plan? Would implementing such a plan be feasible?
DE: New York concluded long ago that the city is just too big and diverse for most citywide solutions to work very well – they were one of the first cities to adopt a decentralized decision-making model (at the borough level or below) for land issues. While I think urban design plans are valuable, they need to have some level of detail in order to work well and guide decision-making. That level of detail is just not possible on a citywide basis in New York.
By analogy, most cities have abandoned detailed citywide comprehensive plans that try to anticipate and describe the physical details of future city development in favor of strategic/targeted/policy plans like PlanNYC - because you just cannot bring all the physical details of the city into focus at once (and if you take the time to do it the plan is out of date when adopted). Instead they focus on an overall strategy plan and then prepare detailed physical plans on a neighborhood or topical or opportunistic basis.
For similar reasons, I think a citywide urban design plan would probably not be feasible. If it was citywide it would be too general to guide individual development decisions. More valuable would be to focus urban design planning on key locations, corridors, and opportunities.
E: The NYC Department of City Planning has passed more contextual zoning resolutions than ever before during Amanda Burden's tenure as director. Is this trend helpful or harmful for the city?
DE: There are at least two different types of contextual zoning tools. One kind is general, such as a text provision reading "in the X zone district your front setback for a single family home needs to be within 3 feet forward or backward of the single family home setbacks on either side of you so that buildings of similar types on the block line up." An increasing number of cities are adopting those kinds of contextual standards, which apply a general "contextual" rule over a variety of similar areas or circumstances. Those add a little administrative complexity, but not too much.
The second kind of contextual zoning is to create a new zone district or sub-zone district for a specific neighborhood or multi-block area. I think the multiplication of those "one off" solutions complicates the code significantly and their proliferation is often one of the reasons large cities decide that they need to take the code apart and rethink it. Bottom line - multiplying fine-grained controls for individual places in the city makes for good politics (the locals love "their" new zone district), but significantly complicates life for both the city and the citizens down the road.
Don Elliott is a Senior Consultant with Clarion Associates, a national land use consulting firm based in Denver, Colorado. Mr. Elliott's practice focuses on land planning, zoning, and international land and urban development issues. Mr. Elliott has a bachelor's degree in Urban Planning and Policy Analysis from Yale University, a Juris Doctor degree from Harvard Law School, and a Masters degree in City and Regional Planning from the John F. Kennedy School of Government at Harvard. He is a Fellow of the American Institute of Certified Planners, a past national Chairman of the Planning and Law Division of the American Planning Association, a past president of the Colorado Chapter of the American Planning Association, a past member of the Amicus Curiae Committee and the National Policy Committee of the American Planning Association, and a member of the American, Colorado, and Denver Bar Associations.