Showtime Series Inspire Design of Midtown Penthouses
Gabrielle Hughes | March 05, 2012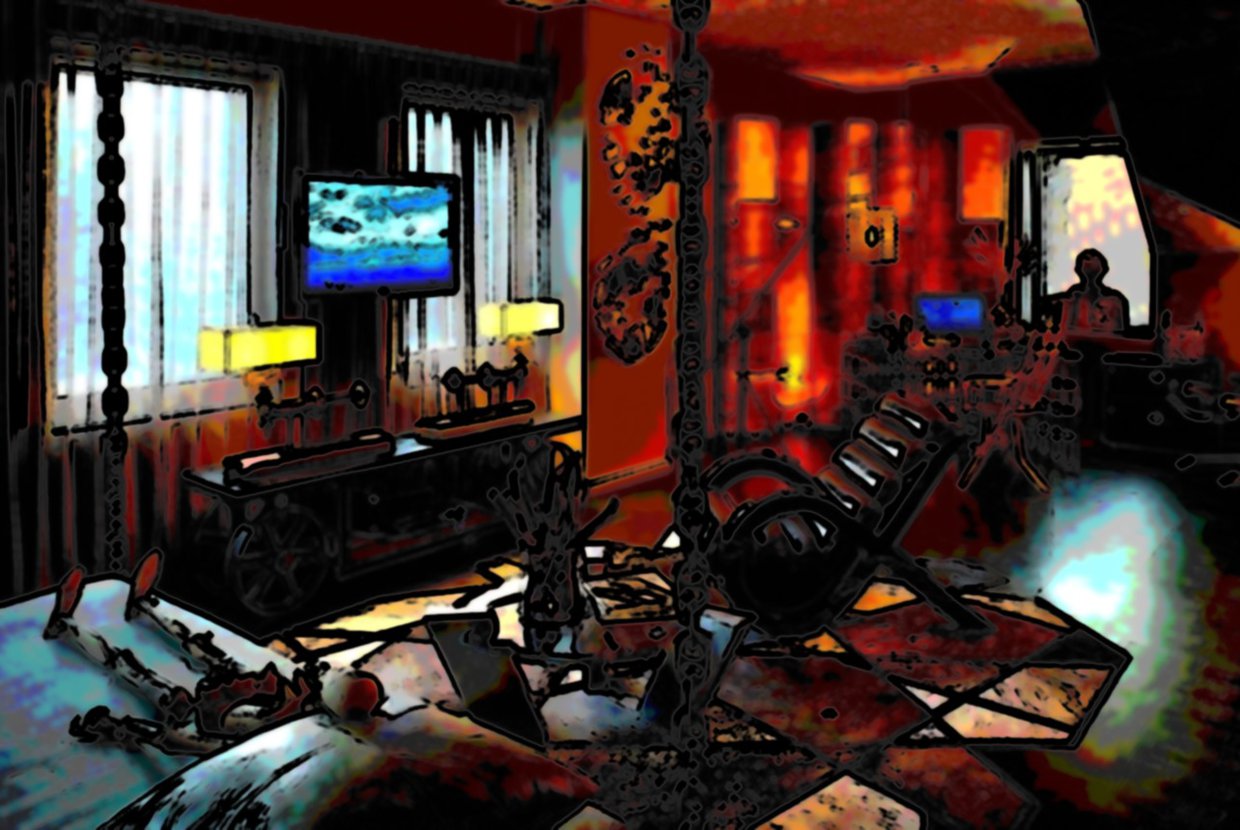 Fans of the Showtime network can now immerse themselves into their favorite television shows through an exhibit of modernly designed rooms inspired by the channel's cutting-edge programs. For the past few years, the network has transformed high-end Manhattan properties into designer show houses, with several decorators called to take influence from the various original series. The latest exhibit is spread out among three penthouses at Cassa Hotel and Residences, on West 45th Street and 6th Avenue.
While the rooms of the Showtime House are not replications of sets, interior designers have clearly displayed inspiration from the network's lineup of shows. For instance, Dexter, plays with the theme of duel personalities, as it depicts a crime scene analyst moonlighting as a serial killer. The room applied the concept of fragmented character, juxtaposing hard metals with organic woods throughout the space. Additionally, skin-line wallpaper and an antique wooden skeleton reflect the eeriness of the show, while the room's suspended bed alludes to the title character's love for the sea.
The Showtime House's Californication-themed rooms go on to mirror the complicated life of the show's central character. As a famed novelist struggling with writer's block, the lounge inspired by Hank Moody is adorned with a wall of his best-selling novel, and then countered by a desk surrounded with crumpled papers. The idea that Hank is in a "land of smoke and mirrors" is also presented through a glass-top desk positioned in front of enlarged smoke photography. Further nods to Hank's instability include a angled step hallway covered in black astroturf, and a mirrored floor that reflects ceiling imagery of intimacy, with floating letters scattered across the walls.
Along with Dexter and Californication, Nurse Jackie, Weeds, United States of Tara, The Big C, and The Borgias have all provided inspiration to rooms. The spaces are open to the public every Saturday from now until October 23, and all of the proceeds from the $15 admission fee will go to charity.