Examining Some Exciting Ideas For the East River Esplanade
Daniel Muhlenberg | April 25, 2012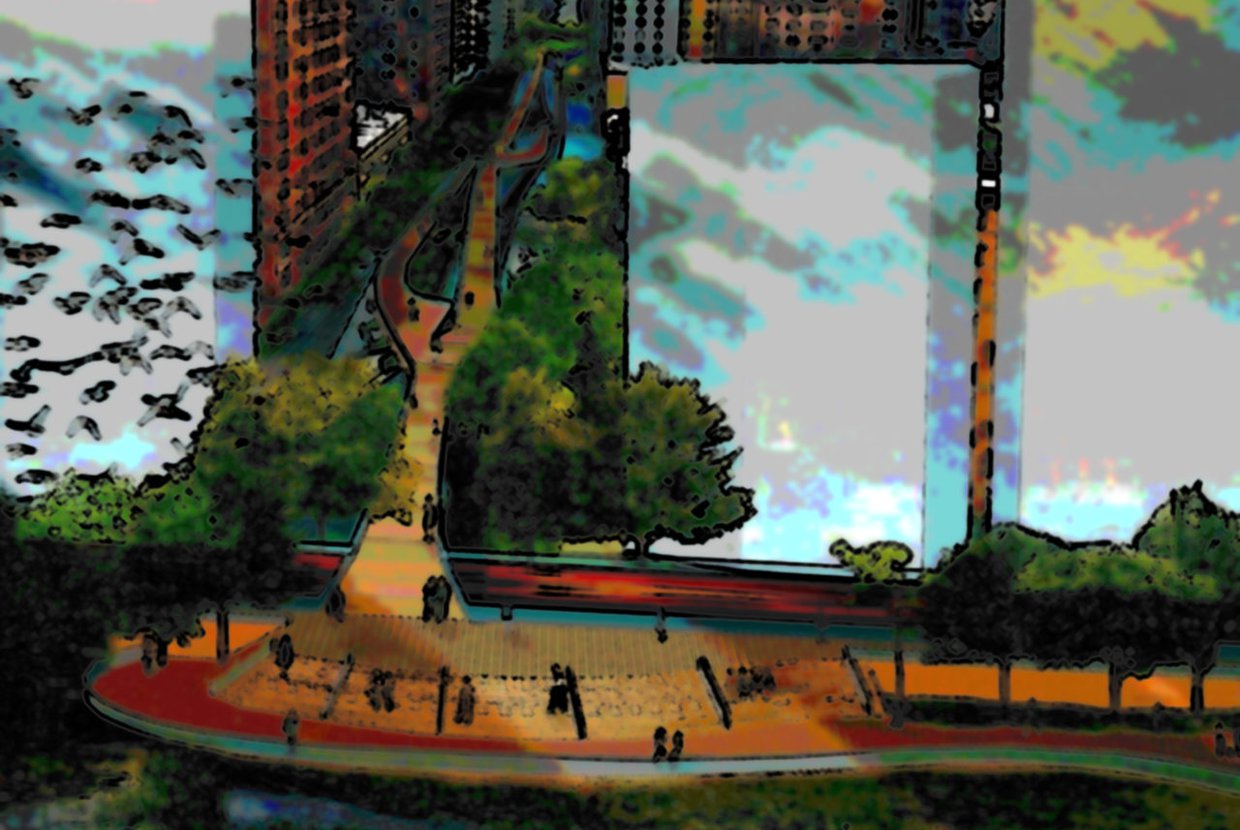 "Reimagining the Waterfront." That was the title of Civitas' design competition to redesign Manhattan's East River Esplanade, and the three winners of their contest did just that. Three young architects responded to the challenge by conceiving inland canals on Manhattan's cross-streets, below-water ecosystems, and interlocking webs of boardwalks along the waterfront that would completely transform the lives of residents of East Harlem and Upper East Side apartments forever. Sound farfetched? These futuristic ideas might be hard to imagine, but they could be done. And given that we have a Mayor who loves innovations that raise property values of Manhattan condos and attract tourists, it's certainly not outside the realm of possibility that these renderings will one day become a reality.
Civitas, a citizens action group, took entries from over 90 young architects from 25 different countries before choosing their three winners. They felt that it was imperative to tap into the imaginations of young architects because the stretch of the East River Esplanade between 60th Street and 125th Street is 60-years-old, riddled with sinkholes, and severely underdeveloped, mainly because the FDR drive has always presented a difficult design challenge to beautifying and remaking the esplanade. The contest's winners solved that problem in very remarkable ways.
Syracuse University architecture student Joseph Wood took first place by formulating a novel and exciting idea: build an interlocking canal system that would connect East Harlem and the Upper East Side. Although Wood didn't elaborate the details for actually installing such a system - the contest was more about big ideas and creating a new vision for the city – he did design the canals to be regulated by gates and filtration equipment. The second and third place winners, Takuma Ono and Matteo Rossetti, respectively, dreamed up ideas that were no less exciting. Using historical maps, Ono studied features of the landscape to determine where
to install what he dubbed, "ecological infrastructures," while also using old dredge materials as building blocks for decks and recreational walkways; Rossetti took a civic-minded approach where neighborhood suggestions would be solicited at modules and then installed on-site.
Granted, all of these ideas purposefully bypassed more practical issues such as city politics in order to create ideal solutions, but even if they were implemented in a significantly altered form, their plans would be a huge step forward for apartment residents in East Harlem and the Upper East Side, not to mention something that would continue to push Manhattan into the future.