Nearly 50 Years Later, Seward Park Development Project Gets Going
Daniel Muhlenberg | April 05, 2012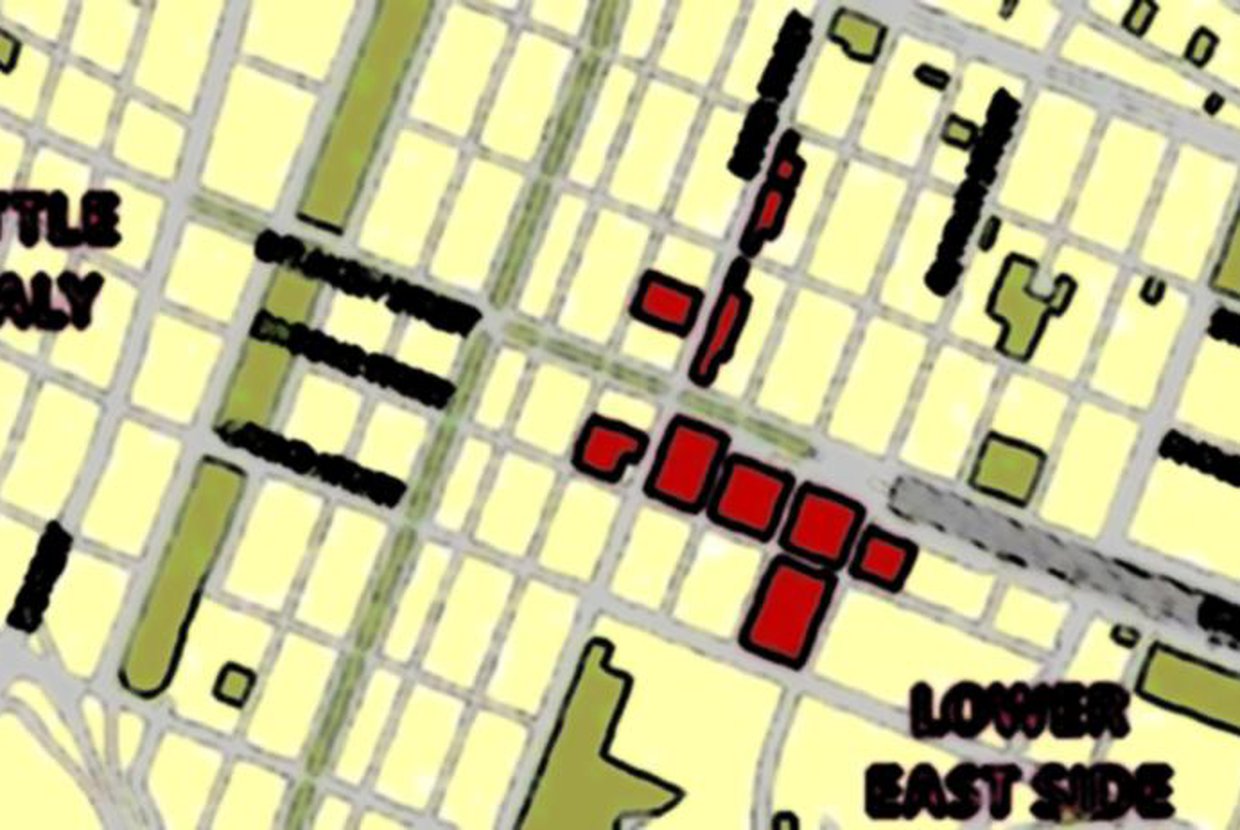 It's been a long wait. City officials have tried to develop Seward Park – a 9-parcel site adjacent to the Williamsburg Bridge on Manhattan's Lower East Side - into a mixed-use commercial and residential development since 1965, but for various reasons those plans for new construction stayed dormant (as did the site). But after decades of waiting, the Seward Park Development Project, also known as SPURA, is finally moving forward. The city officially began the public approval process by certifying the Uniform Land Use Review Procedure (ULURP) on March 26th of this year. Community Board 3 has 60 days to approve their plan, and if they do, the Lower East Side will be permanently changed.
Here's the basic vision: the city plans to build a 1.65 million square foot complex with about 900 residential apartments (half market-rate luxury apartments and half affordable housing units), community facilities, 600,000 square feet of retail space, and a public park. The major bone of contention is space restrictions for retail stores. CB3 wanted to limit retail space to 30,000 square feet, but city planners didn't include any size limitations on stores in their proposal. This conflict is centered around the presence of "big box" outlets like Target, Best Buy, and Ikea, because these stores are unpopular among long-time residents of Lower East Side apartments who don't want to see their neighborhood gentrify and acquire a suburban character.
CB3 and the NYC Economic Development Corporation, the agency who is sponsoring the initiative, have found some common ground though. They agreed that retail stores on the first floor will be reserved for local business in order to retain some retail diversity. Hopefully this compromise will help move plans forward, because the main reason that plans for SPURA were delayed for so long is that the city and the local community could never reach a consensus about what to build.
If you're a resident of a Lower East Side apartment or if you live in a different Manhattan neighborhood and just want to see this project progress for yourself, CB3 will hold a town hall meeting to discuss the plan on April 18th at University Settlement, 184 Eldridge Street. The meeting will begin at 6:30 pm. Hopefully SPURA will finally materialize, because the parking lots that are there now certainly aren't contributing much to this vibrant downtown Manhattan neighborhood.