Best Neighborhoods for Singles in Manhattan
Stephanie Spencer | May 24, 2012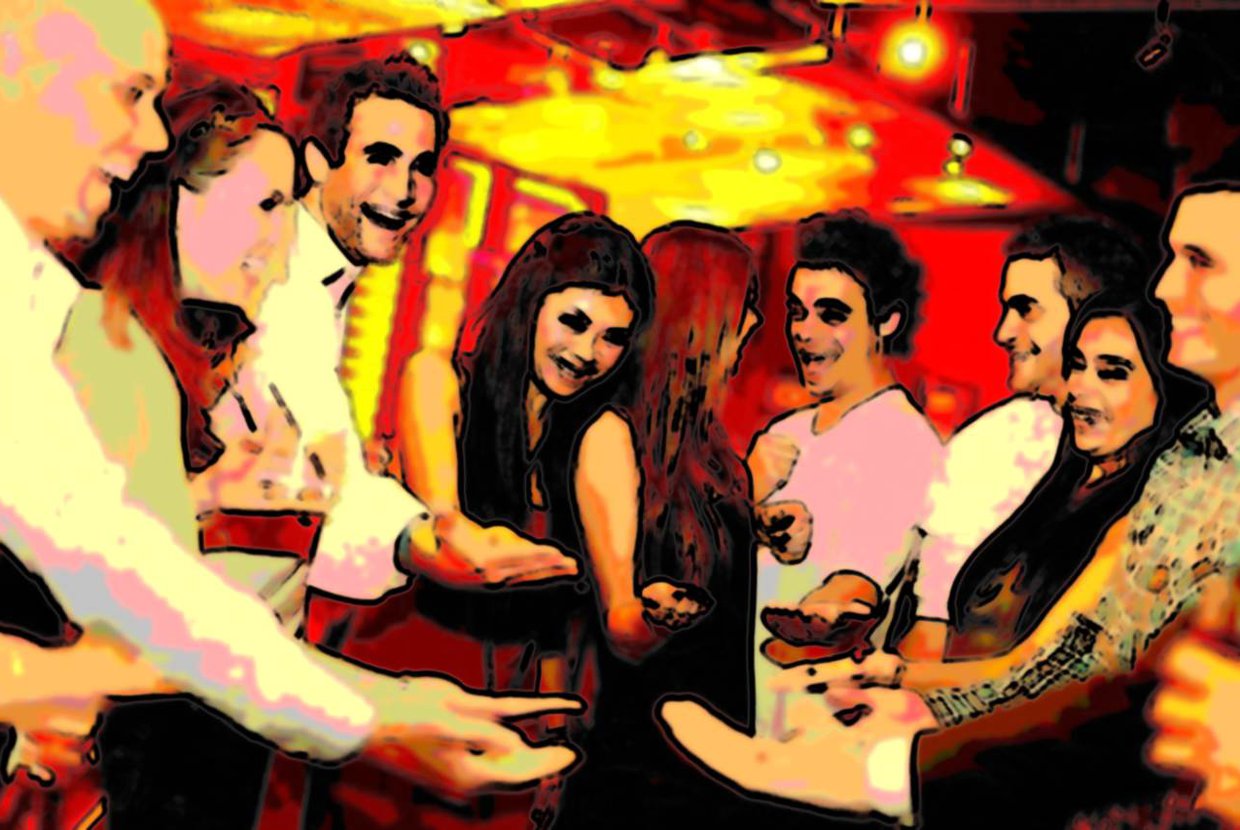 It's no secret that Manhattan is constantly buzzing with energy, hence the nickname The City That Never Sleeps. Our island is so diverse you could walk along a street with dingy dive bars one moment, and suddenly pass luxury condos the next. The variety of cultures living in such close proximity has made Manhattan a popular place to live among the young and single. It's the perfect city to socialize day or night, spend a leisurely Sunday evening strolling through the park, and get dressed up to meet friends at a night club. But where are the best neighborhoods for young singles to move to without having to drain all their money?
Fortunately there are still fun, trendy areas scattered across Manhattan that also house apartments at cheap prices. With the average age among residents being 30 years old, Gramercy is a hot neighborhood for young apartment renters to go. Bars, nightclubs, and sheer attitude is what will attract any young New Yorker looking to make connections. Gramercy is so popular among the creative and cool, in fact, actors like Ru Paul currently live in the area. (Julia Roberts used to call this area home as well). With almost every train passing through Union Square, Gramercy has gained such popularity among young singles because of how easy it is to commute there, and with the number of people spending their weekends in this edgy location it's impossible not to meet fresh faces. Studio apartments in this neighborhood range from $2,400 to $3,200 a month for a one-bedroom apartment.
Another stellar area in downtown Manhattan is Wall Street in the Financial District. Before you write Wall Street off as a yuppie neighborhood riddled with stuffy bankers, consider that Wall Street happens to have one of the most active pick-up scenes in Manhattan; Stone Street, a small cobblestone street surrounded by pre-war buildings that house beautiful apartments and rows of bars and restaurants, is buzzing with activity. Wall Street can provide an elegant living experience with studios and one- to two-bedroom apartments in old skyscrapers. Studios range from $1,840 a month to $1,925 a month in top buildings, while one bedroom rental apartments are available for up to $3,000 in buildings like 2 Gold Street. Another special touch to the Wall Street area is that apartments are a stones throw away from Battery Park City, a great area that has concerts, basketball courts, and sun-tanning areas.
Finally, if you're more of an uptown apartment renter, the neighborhood of Yorkville located on the Upper East Side offer wine stores, high-end grocery stores, and Central Park. While there aren't as many opportunities to find rent-stabilization on the Upper East Side, the lowest rental prices for apartments that do exist are around $1,450 a month. These are only a fraction of the rental opportunities for young singles in New York City. Williamsburg, for instance, is one of the most affordable areas for singles to settle down and has an active nightlife including a "growing arts and music scene with nightly cabaret acts," according to the Daily News.
All of these locations, whether downtown or uptown, contribute to the rich culture and flair that bring young residents together. Bars and the countless local hangouts in these areas bring people together and make great opportunities for New Yorkers on the lookout for that special someone.