Chelsea Residents Upset About Tourist Congestion Near The High Line
Stephanie Spencer | May 25, 2012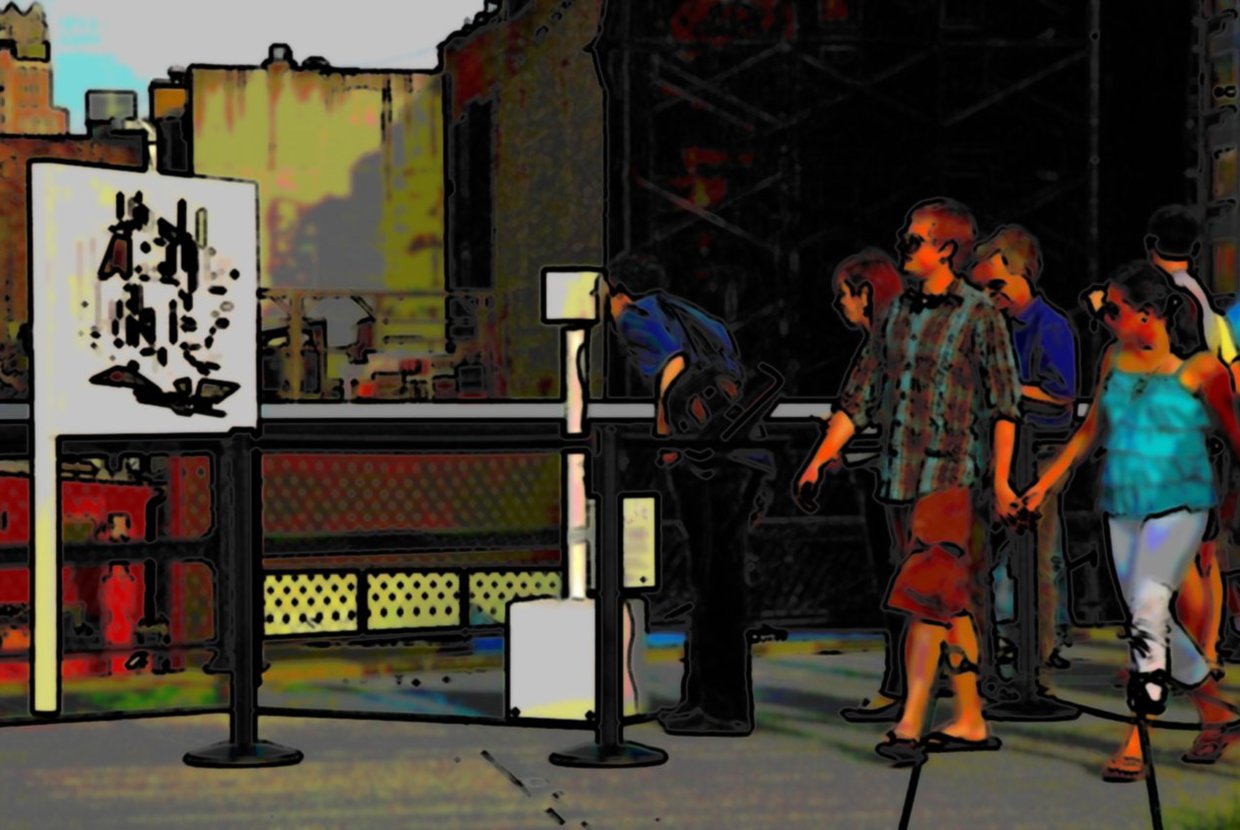 Since the first section of The High Line Park was constructed in June of 2009, local apartment residents of the West Chelsea area have found it difficult tolerating the number of tourists cluttering the streets on a daily basis. The park, built upon a freight train line, has caused regular activities such as grocery shopping and bike riding to be disrupted by tourists photographing the park and walking the streets. Tourists have caused such a scuffle, in fact, that angry flyers have been posted throughout the Chelsea area urging tourists to "act accordingly--in the way that your morals or religion or general human consideration would dictate." The rant continues by saying that "West Chelsea is not Times Square. It is not a tourist attraction," bringing to light the tense relationship between New Yorkers and New York City tourists.
According to Gothamist, people fell into two separate categories in reaction to the notice. Some people thought it was about time someone brought the tourist problem in Chelsea to everyone's attention saying, "Bravo! Well said. Of course, no tourist will actually look at it." Meanwhile, others took the rant as an opportunity to make snarky remarks regarding the facts on the page. "3 million tourists a year averages out to 8,219 tourists per day. So on average, Chelsea residents outnumber Chelsea tourists on any given day by a ratio of roughly 5 to 1," one commenter said.
To assume, however, that hostility towards tourists will eventually keep them from coming to the Chelsea area is hopeless. Chelsea has quickly become one of the most popular areas among Manhattan apartment buyers and tourists alike, with pre-war co-ops like the Kensington House on 200 West 20th Street providing high quality living conditions and amenities. Chelsea is saturated with all sorts of residents, from struggling artists to CEOs. With The High Line wonderfully complimenting the rest of the area with scenic greenery and gardens, it's no surprise tourists make it a point to indulge in what the park has to offer.