Times Square brings yoga to the people
Andrea Garcia-Vargas | June 19, 2012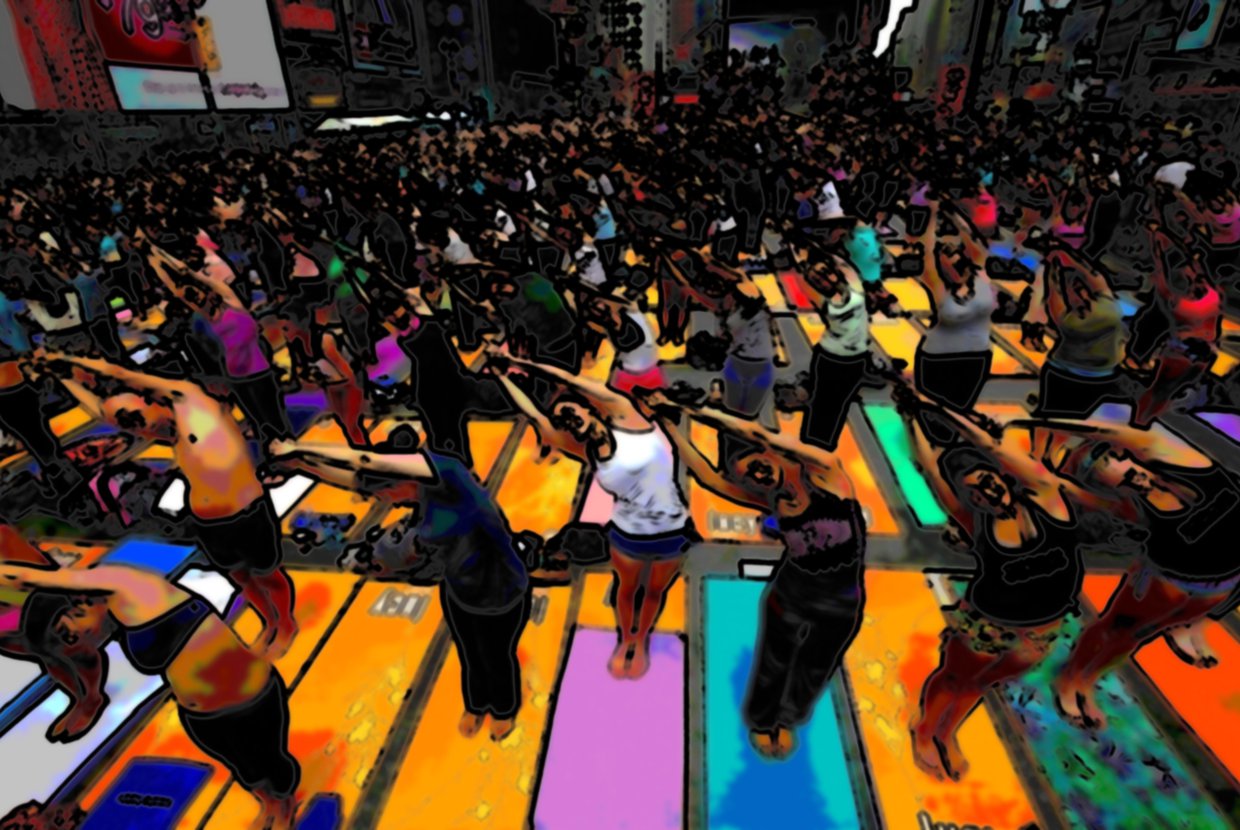 Tomorrow, hundreds of New Yorkers will tune out the noise and the chaos of urban living to partake in The Solstice in Times Square - New York's 10th annual free mass yoga event. The "crossroads of the world," usually filled with swarming tourists and flashing ads, will become the heart of a meditative assembly. Four famous yoga instructors from across Manhattan will direct people to contort themselves into everything from the Downward Dog to the Sun Salute.
Times Square Alliance and its sponsor, Athleta, are leading the event, with "Athleta Mind over Madness" as the theme. It's more than just contorting yourself into a pretzel; it's about achieving spiritual balance. But just how much mind will the participants be able to hold over the madness of Midtown West?

Tess Roering, Athleta's vice president of marketing, thinks that achieving a sense of calm in the one of the most bustling parts of the city is definitely possible. "This truly amazing event exemplifies the ability to be inspired by those around us and to find peace even in the middle of one of the most frenetic and exciting places on earth," she said, according to FinancialChannel.com.

The event will provide different sessions of yoga throughout the day. From 7:30am to 8:45am, Drisana Carey will lead the pack. Bikram yoga, which is normal yoga on fire, will be run by Rajashree Choudhury from 12:30pm to 2pm. Douglass Stewart will lead mid-afternoon yoga from 3:30pm to 4:45pm, and Dana Flynn will finish the day with sunset yoga from 7pm to 8:30pm. Beginners are welcome to all sessions.

In addition to yoga, concerts, contests, and freebies, yoga mats will be provided to those who register first. Anyone who wants to register in order to participate can go to timessquarenyc.org. And for those who cannot attend the event, there will be a livestream webcast.