Public Art Project Envelops Christopher Columbus
Yuan Feng | August 13, 2012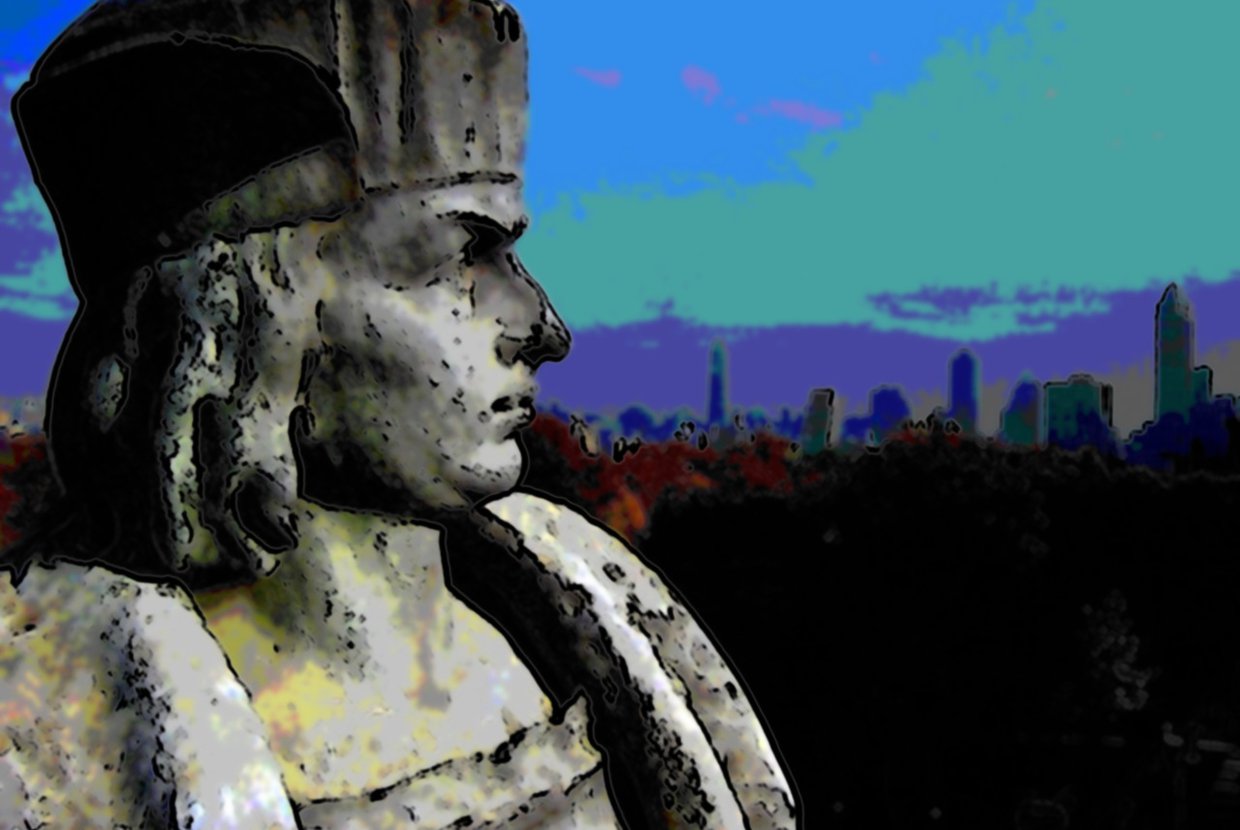 We're going to ask you to picture something bizarre. As is well known throughout Manhattan, a massive statue of Christopher Columbus stands proudly in Columbus Circle. Now imagine a massive tower built around the status, with stairs extending to Columbus' head. And at the top of the stairs, picture a living room complete with a television capable of accommodating 50 people at a time. As you've likely figured out by now, such a project is actually on the way towards becoming reality. With funding from the city and design created by Japanese artist Tatzu Nishi, the 13-foot statue is on its way to welcoming 100,000 new visitors to its peak on September 20th, 2012.
According to city officials, the structure will provide an opportunity to experience a New York landmark like never before. Besides bringing some more attention to an old statue that is displaying some wear, Nishi hopes to inspire visual surprise and awe through his project. Naturally, a construction project of such magnitude brought concerns to residents by Columbus Circle in terms of traffic and relative safety in terms of construction. However, the City and Parks Departments have ensured that traffic will not be disturbed and that all appropriate measures will be taken in terms of building and construction permits.

The Columbus Statue will not be Nishi's first project of such size or style. He had previously surrounded a statue of Queen Victoria in England with a modern hotel and even made an apartment on a Swiss Cathedral. Regardless, many contend that the project is silly and instead obscures the meaning and purpose of the Columbus statue. However, public art has always been a staple of Manhattan and problems brought about by logistics or structures have never stopped new construction of public works. As the tower around the Columbus Statue is built, Manhattan residents can look forward to unmatched and more truly unique views in the city.