Brooklyn Braces for Barclays Center Opening
Brittany Tenpenny | September 25, 2012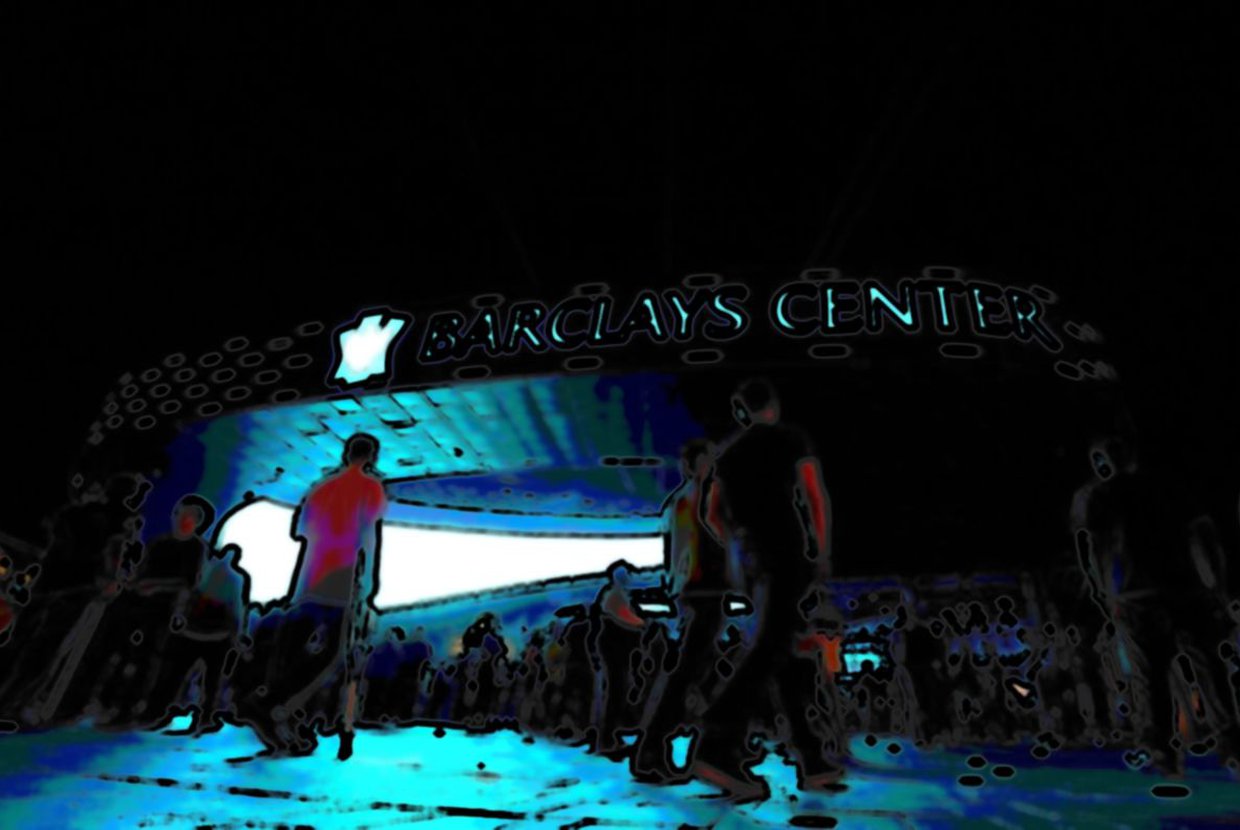 After nine years and vast amounts of controversy, the Barclays Center is open to the public. Jay-Z, rapper and part owner of the professional basketball team the Brooklyn Nets, will break in the new stadium with the first of eight concerts Friday. While the mere existence of the arena is a cause for celebration, Brooklyn is on edge once again with the news that the first residential tower surrounding the Barclays Center will break ground in December.
The road to completion has been a long one for the Barclays Center. Bruce Ratner, CEO of the real estate company Forest City Ratner, bought the New Jersey Nets in 2004 with the intention of bringing the team to Brooklyn. It was a calculated move, one that would restore the honor the borough lost when the Dodgers flew the coop to Los Angeles in 1957. Ratner proposed a project called the Atlantic Yards, which would have the Barclays Center at its heart. Several residential buildings were to be built around the stadium.

The indoor, multi-purpose arena was initially supposed to open to the public in 2006, but a number of factors, including public opposition and lack of financing, delayed the project for several years. Many residents trashed the Atlantic Yards design, citing urban density. They feared that the Barclays Center patrons and traffic would disrupt their way of life. It didn't help that Ratner invoked the use of eminent domain to claim the occupied land for the project. Eminent domain allows the state of New York to condemn existing buildings. Because of this shrewd business move, many Brooklyn residents were forced to relocate. Daniel Goldstein, one of the most prominent protesters, spearheaded a movement called Develop Don't Destroy Brooklyn. He refused to leave his condo even after the eminent domain was approved.

With all the controversy behind him and the Barclays Center up and running, Ratner can now focus on Atlantic Yards' residential towers. According to Curbed the building, entitled B2, will be the tallest modular building in the world, topping out at 32 stories. B2, located at 461 Dean Street, is the first of three planned residential complexes surrounding the Barclays center. The building will include a total of 363 rental apartments. Half of these units will be affordable for low, moderate and middle income families. Consisting of mostly one-bedroom and studio apartments, Ratner has allowed only 48 units to have two-bedrooms. The rest of the building will be comprised of high end condos. The building will conveniently be located next to the Atlantic Ave-Barclays Center subway station, which developers have encouraged the arena's patrons to utilize. Brooklyn's rental market is on its way to matching Manhattan's rental market.

The Atlantic Yards saga is far from over. Construction will stretched over 20 years, for Forest City Ratner must meet a 2035 deadline.