Columbus' Apartment Opens At Columbus Circle
Laura Simmons | September 21, 2012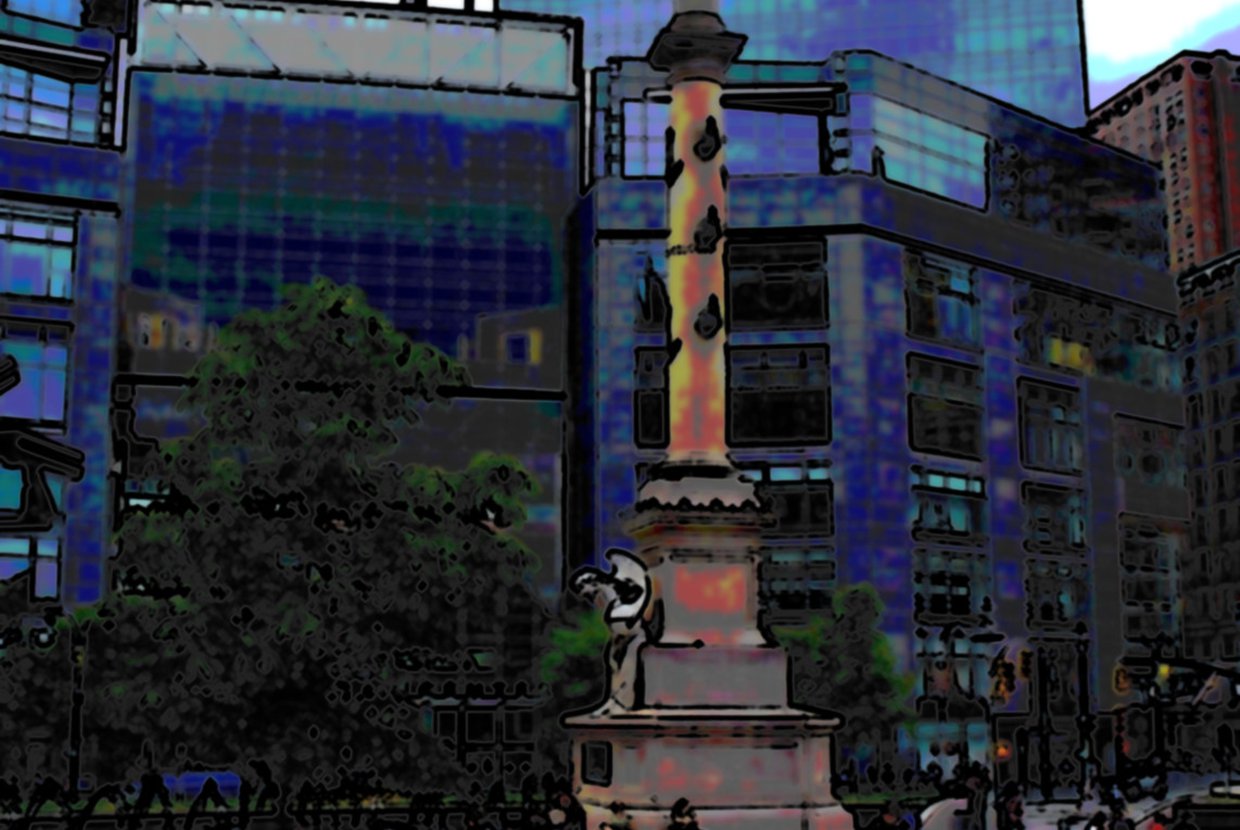 Columbus Circle is an attraction in itself, known for being steps away from famous New York City attractions like Central Park and Time Warner Center. And now we have a new addition to this hallowed "circle": Christopher Columbus' apartment. The 120 year old Columbus statue has its own 180 square foot flat and New Yorkers will have the opportunity to meet with the statue face-to-face, right in the center of Columbus Circle. This 60-foot high apartment is part of Japanese artist Tatzu Nishi's $2.5 million public art exhibit on Manhattan's Upper West Side.
The exhibit opened Wednesday for visitors brave enough to scale this 60-foot apartment. Inside of this apartment is an exquisite blend of Bloomingdale's and Classic Americana, with a plush purple couch, beige armchairs, and oak tables. In addition, there is a new television with CNN playing on the screen and magazines such as NY Times and Bloomberg scattered on the coffee tables. All of these features are surrounded by wallpaper containing images of Elvis Presley, Mickey Mouse and Michael Jackson. Sounds like a typical Midtown or Lincoln Square apartment.
Columbus doesn't seem to mind having his neighbors over for dinner, and Columbus Circle residents will feel right at home when visiting this art exhibit. Columbus will have visitors over from September 20th through November 18th, so Manhattanites should make use of the opportunity to drop by to say a quick hello. Viewers can reserve free tickets for an up-close and personal view of the statue, along with sweeping views of the surrounding areas. Make Columbus feel welcomed in his new home, and hey, maybe bring along a housewarming gift when visiting.