Four Freedoms Park Honors Franklin D. Roosevelt
Joseph Lee | September 25, 2012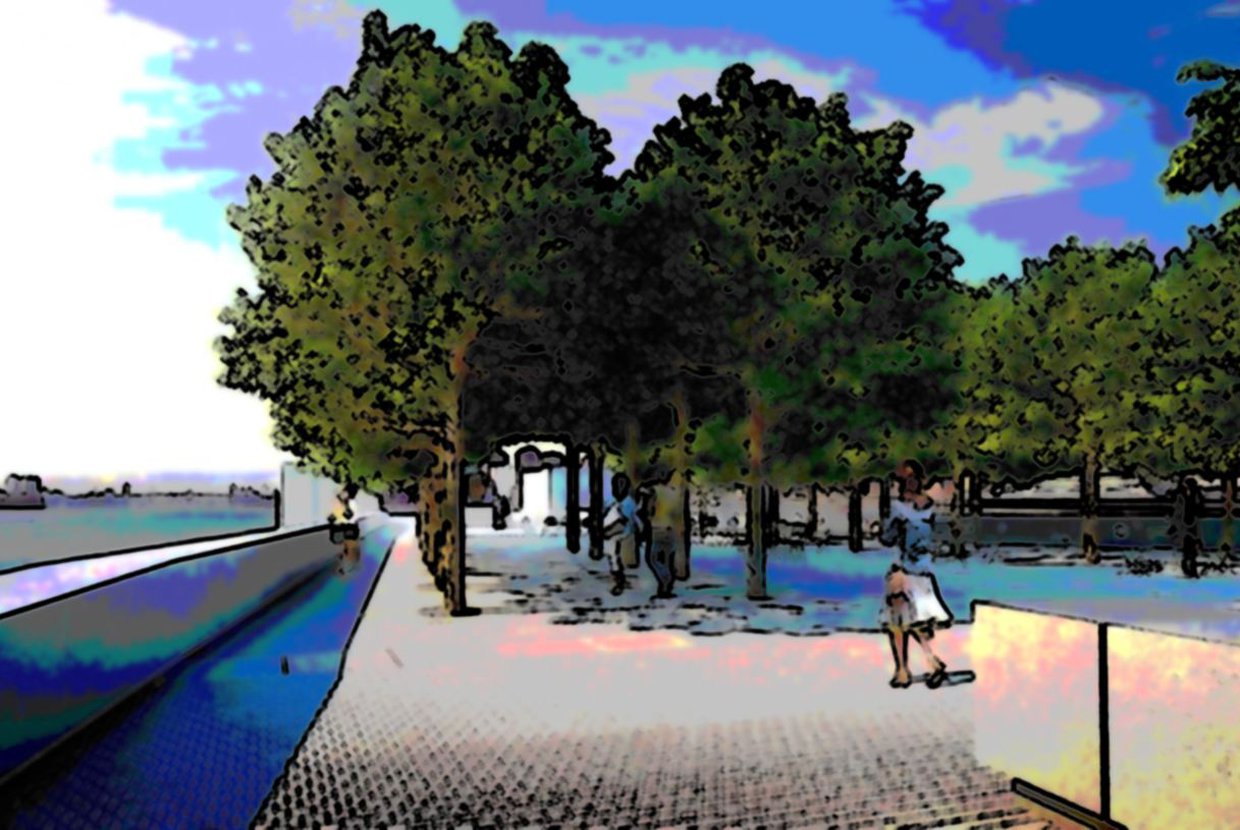 In 1941, Franklin Delano Roosevelt, one of America's most revered presidents, declared that, "In the future days, which we seek to make secure, we look forward to a world founded upon
four essential human freedoms
." As president, Roosevelt did his best to eliminate freedom from want and fear while promoting freedom of expression and worship. Now, in his home state, these four ideals, and the man who worked to achieve them, will be honored in a 4-acre park on New York City's
Roosevelt Island
.
Adding to the lore of the park is the story of its designer: the park was commissioned in 1973, but Louis Kahn died one year later in a train station of a heart attack. 38 years later, his vision is complete; Four Freedoms Park is set to open on October 24th to the public. Featuring unique views of Manhattan's East Side and the East River, the park is a testament to the impact that Roosevelt had upon his country.
The park is situated on the southern triangle at the bottom of Roosevelt Island, with elegant cooper birches lining the entrance and waterfront pathways leading south to the monument's true focus: what Kahn called "The Room." This room is three walls made out of 28 36-ton granite slabs that are separated by a one-inch joint. Roosevelt's four freedoms are engraved on the north wall of the room, representing his dream for America and the World during the grim days of World War II. The tiny spaces between walls lend the park its magic; the sun is allowed to stream into these small openings and is especially majestic as the sunset dips below the horizon.

New York residents will surely appreciate the beauty and tranquility of Kahn's vision. Some East Side
apartments and offices
will have views of the park, which in turn looks back at Manhattan, a relationship that further honors Roosevelt's lasting influence upon both New York and the United States. Four Freedoms Park pays tribute to one of our most respected leaders in stunning fashion and is sure to become one of New York City's
most celebrated parks
.