Not the Usual Herd: Live Sheep to Occupy Bryant Park
Angel Jiang | September 18, 2012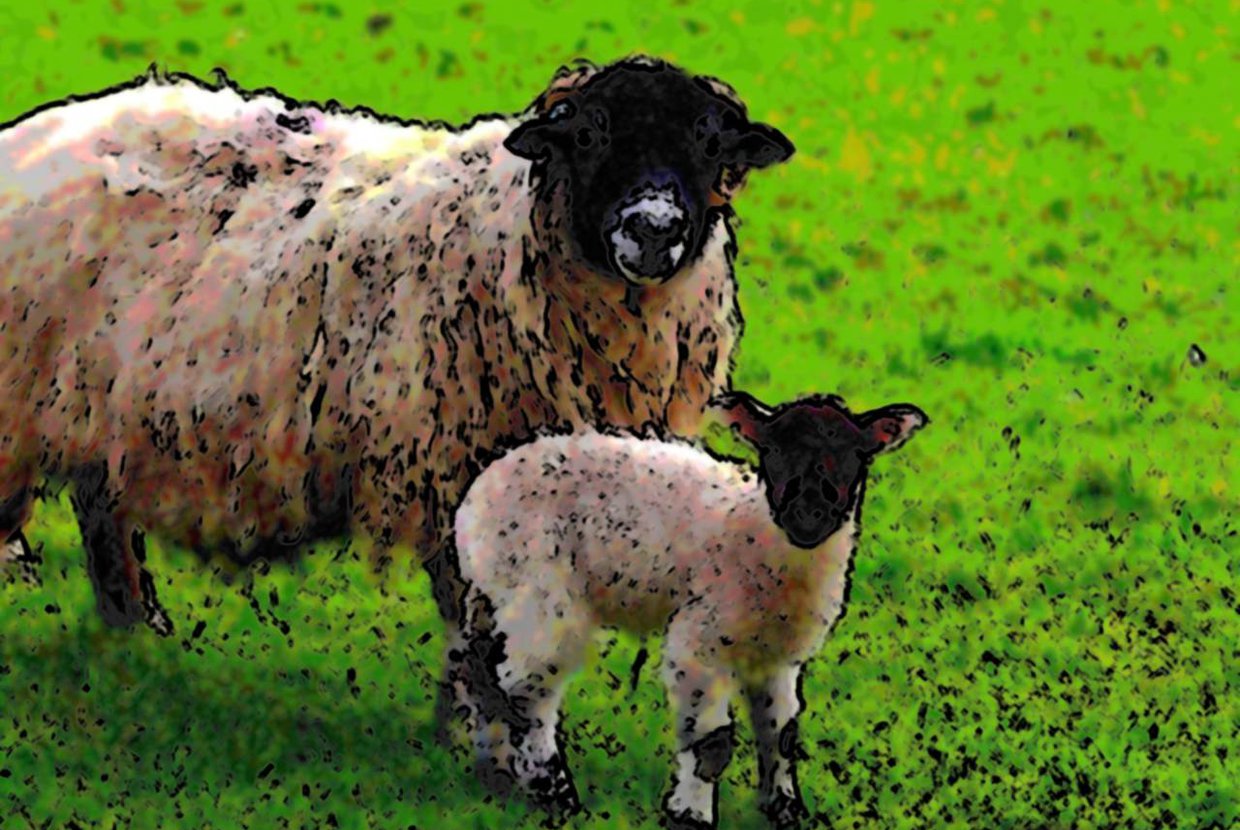 Midtown and wool is not an unusual combination as fall rolls around--unless, that is, the wearer grazes, baas and doesn't send cashmere to the dry-cleaner. On September 27th, New Yorkers can get their pastoral fix as thirty real, live sheep invade Bryant Park from upstate New York.
In an effort to promote the Campaign for Wool, sheep will join the legacy of guest appearances and community-oriented events at Bryant Park. The Bryant Park Corporation and Community Board 5, which unanimously approved the event, plan to let the grass grow to facilitate grazing, set up tables to demonstrate how raw wool is sorted and crafted, organize sanitation crews, temporarily drain the fountain and fill it with yarn, and cover trees with wool.
Initially, CB5 parks committee members balked at sanitation concerns that would accompany thirty grazing farm animals, but DNAinfo.com reported that a sanitation crew member present at the meeting assured them that he had investigated the manure and concluded that "sheep poop is hard pellets, so it's easy to pick up". Midtown apartment residents near Bryant Park should not have to worry about livestock-related disturbances; the sheep will be contained in a 40-by-40 foot plexiglass pen.
Promotional fleece products come with the benefit of environmental sustainability, and one of the event's goals is to educate consumers about the advantages of natural wool fibers over increasingly prevalent synthetics. Ultimately, the sheep, perhaps the best promoter of their own product, will likely remain the main attraction.
Related businesses have also joined in on the effort: ABC Carpet & Home will provide wool rugs for idyllic outdoor yoga sessions, and the Campaign for Wool, initiated in 2008 by the Prince of Wales to promote the ailing wool industry, has already collaborated with London Fashion Week and over 70 designers. The sheeps' stop in the city will likely continue to put a friendly face on the textile industry's wooly origins, bringing an Arcadian spin to the coming of fall.
The sheep installation will be at Bryant Park's green lawn during the day on Thursday, September 27th.