Refereeing the Battle over Manhattan's Neighborhood Divisions
Joseph Lee | September 21, 2012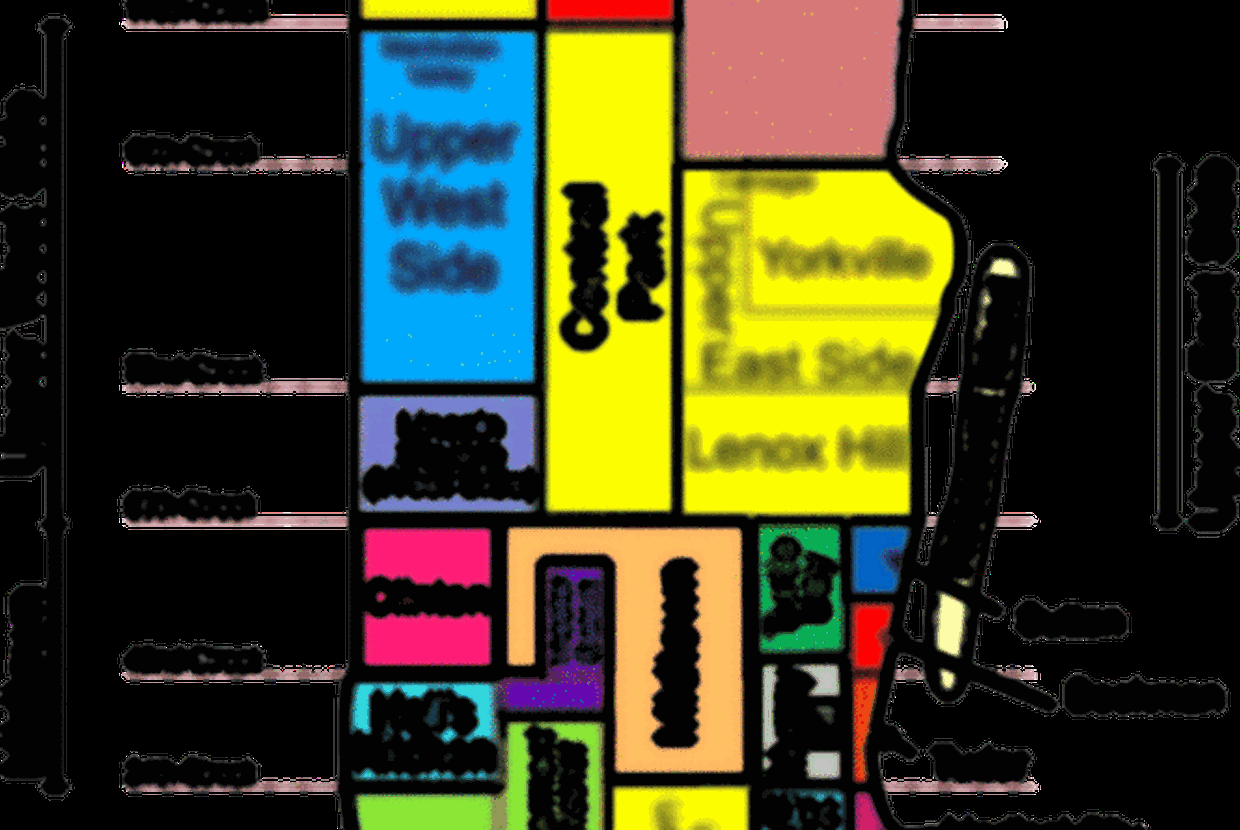 SpaHa. MiMa. FiDi. New York's five boroughs are further divided into hundreds of smaller neighborhoods and "micro-neighborhoods," each with its own unique personality, and more recently, nickname. In response to many popular neighborhoods with abbreviated names referencing their location (Tribeca, Soho, etc), it seems as though every block in Manhattan wants its own nickname and the associations that come with it. But who decides where these micro-neighborhoods start and stop?
Manhattan's neighborhood divisions are already complex enough: no one seems to agree to
exact boundaries of the major neighborhoods
like the Upper West Side, the Financial District, and so on. Given the existing controversy surrounding the issue of where one neighborhood ends and the next begins, the influx of these micro-neighborhoods presents a new challenge to those responsible for labeling New York's streets. In this case, the man responsible is a 31-year-old chef who lives in Brooklyn. Matthew Hyland is a Google volunteer who oversees the portion of the website that decides neighborhood distinctions in New York. Hyland approves or rejects the hundreds of revisions users submit every day to the new Google Map Maker site, which allows anyone to propose a revision to the online map.
Residents want their apartments to be in a
cool New York neighborhood
, which often means they decide to give their neighborhood a name cooler and more specific than, for example, "Upper West Side." This desire for a neighborhood identity can lead to proposals to Google Map Maker like "Dumbo" (Down Under Manhattan Bridge Overpass) or "Rambo" (Right Around Manhattan Bridge Overpass), both of which Hyland rejected. These new neighborhoods further complicate the task of determining boundaries for more established neighborhoods. Nobody really knows where certain neighborhoods start and stop, but there are those who will fight to the death over it.
Neighborhoods change, expand, and shrink, as do perceptions of them. The effect of time on these boundaries also means that this issue is generational in some respects. Someone growing up today might have a completely different perception of Greenwich village, for example, than his or her grandparents, just based on the cultural changes that have taken place. Apartment and condo
sales also factor into neighborhood determinations
, since some areas are more popular than others. If your head isn't spinning yet, you should consider contacting Google for a job; they'll give you
a t-shirt for your troubles
.
New York City is known for its diversity and distinct personality, and its inhabitants and neighborhoods reflect these qualities. Asking New Yorkers to come to a consensus on these boundaries is likely a pointless task, and the issue will only get more controversial as more people seek to give their community a more distinct personality. So feel free to give your micro-neighborhood a creative nickname, and good luck getting Mr. Hyland to approve it!
Note: SpaHa=Spanish Harlem, MiMa=Midtown Manhattan, FiDi=Financial District