Third Section of Lower West Side's High Line Underway
Brittany Tenpenny | September 27, 2012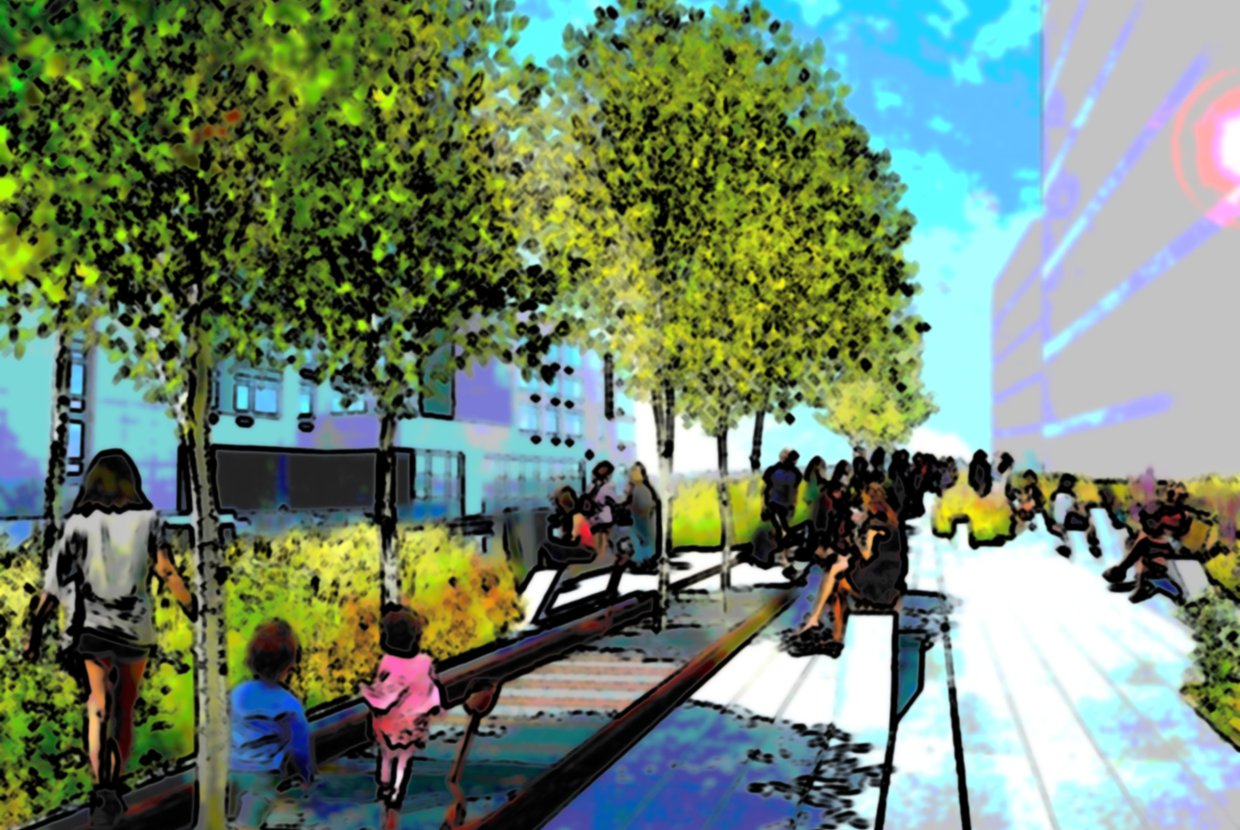 When it comes to green Manhattan landmarks, Central Park has always reigned supreme. Real estate moguls have flocked to this spot, making a Central Park view the most desirable in the city. Central Park however, is not the only show in town. The High Line, which runs through Manhattan's Lower West Side is quickly becoming a real estate hot spot. Construction on the park's third and final installment has begun and is set to open in 2014. Judging by the many renderings released on the Internet, it is going to be the best edition yet.
The line will run from West 30th Street to 34th Street. This section runs around the proposed Hudson Yards project that was supposed to begin construction years ago. Unlike the other two sections, the third High Line park will offer beautiful, unobstructed views of the Hudson River. Visitors, however, should not expect this for long. If history is to be repeated, than the existence of the High Line should bring in scores of real estate developers. Compared to the rest of Manhattan the Lower West Side is rather vacant.

The High Line started out as a passion project for Lower West Side natives Joshua David and Robert Hammond. They created the non-profit organization Friends of the High Line which is dedicated to transforming the abandoned New York Central Railroad freight train line into an elevated park. The administration of former New York City Mayor Rudy Giuliani planned on demolishing the site in the 1990s. It was Friends of the High Line and Mayor Bloomberg's support in 1999 that saved the railroad. The first section, which debuted June 8, 2009, runs from Gansevoort Street to 20th Street. Two years later, the second part opened and continued the park for the next ten blocks, ending at 30th Street.

As reported by The Huffington Post, Hammond is ecstatic about this latest development. "One of the parts that I'm most looking forward to is this interim walkway that will wind through this existing landscape that [Joshua David] and I fell in love with 13 years ago." A beam-and-girder playground and a train cafe will set the third park apart from its sisters.

Some who live near the High Line and witnessed the economic resurgence of the area are not thrilled with plans for the expansion. Mayor Bloomberg, a man who has always been on the forefront of Manhattan real estate development, ignores their negativity. "If we didn't change Midtown, Central Park would be a shanty town like it was for many years. You have to keep changing, that's what improves lives and makes things interesting."

The High Line trend might continue in Queens. Plans are in place to possibly transform the Rockaway Beach branch of the Long Island Rail Road into a park. Queens activists hope that the park would bring much-needed attention to the neighborhoods of Woodhaven and Richmond Hill.