Art Installations Reinvent the High Line
Joseph Lee | October 05, 2012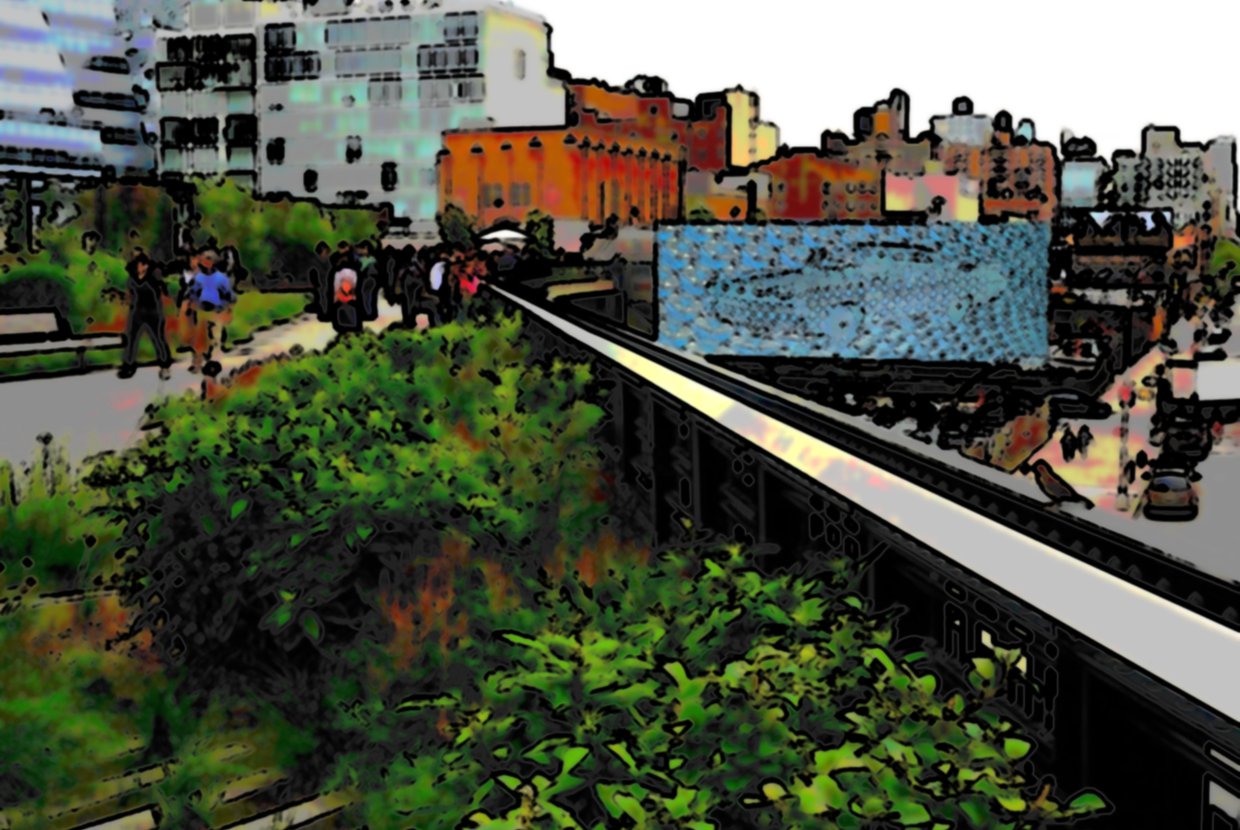 Since its opening in 2009, the High Line Park in Lower Manhattan has energized the Chelsea neighborhood with a bold new vision for public parks and become one of Manhattan's most popular spots. Today, the High Line is once again pushing the existing conventions of public parks, this time through public art projects. Of the projects currently running for the NYC Parks and Recreation Art in the Parks program in Manhattan, over half are on the High Line and sponsored by the Friends of the High Line. By positioning itself as a leading art space in New York, the High Line continues to define itself as more than just a park.
Since the High Line opened to the public, the neighborhood
surrounding the park
has seen a real estate boom, as prospective apartment renters and buyers have come to view the park as an asset to their neighborhood and property values. Beyond the real estate market, the High Line has also brought new restaurants and retail business to the surrounding streets. The park, and now these new businesses, has become a popular destination for New Yorkers and tourists alike. This new commitment to art will surely
draw even greater interes
t in the park from a broader audience. Under the direction of Cecilia Alemani, the Donald R. Mullen, Jr. Curator & Director of High Line Art, the park, "
invites artists to think of creative ways to engage
with the uniqueness of the architecture, history, and design of the High Line and to foster a productive dialogue with the surrounding neighborhood and urban landscape."
The featured pieces vary in scope and medium; the High Line's art installations currently include large abstract sculpture, film, photography, and even a billboard over West 18th Street. With this influx of art, the High Line continues to innovate and redefine urban public spaces. The art featured on the High Line is as unique as the park itself; as the park invites visitors to stroll along its lush length, the conceptual pieces Line's status as one of New York's most celebrated parks. Many of the installations also contrast with the challenge them to pause and reflect. This balance between movement and thought further elevates the High park's original design, which was inspired by the
unattended and unkempt look
of the park before its renovation. All of these installations are sponsored by the Friends of the High Line, who continue to work to inspire both visitors to the park and local residents.