Bloomberg Report Claims Roadway Initiatives Boost Business, Controversy Continues
Joseph Lee | October 26, 2012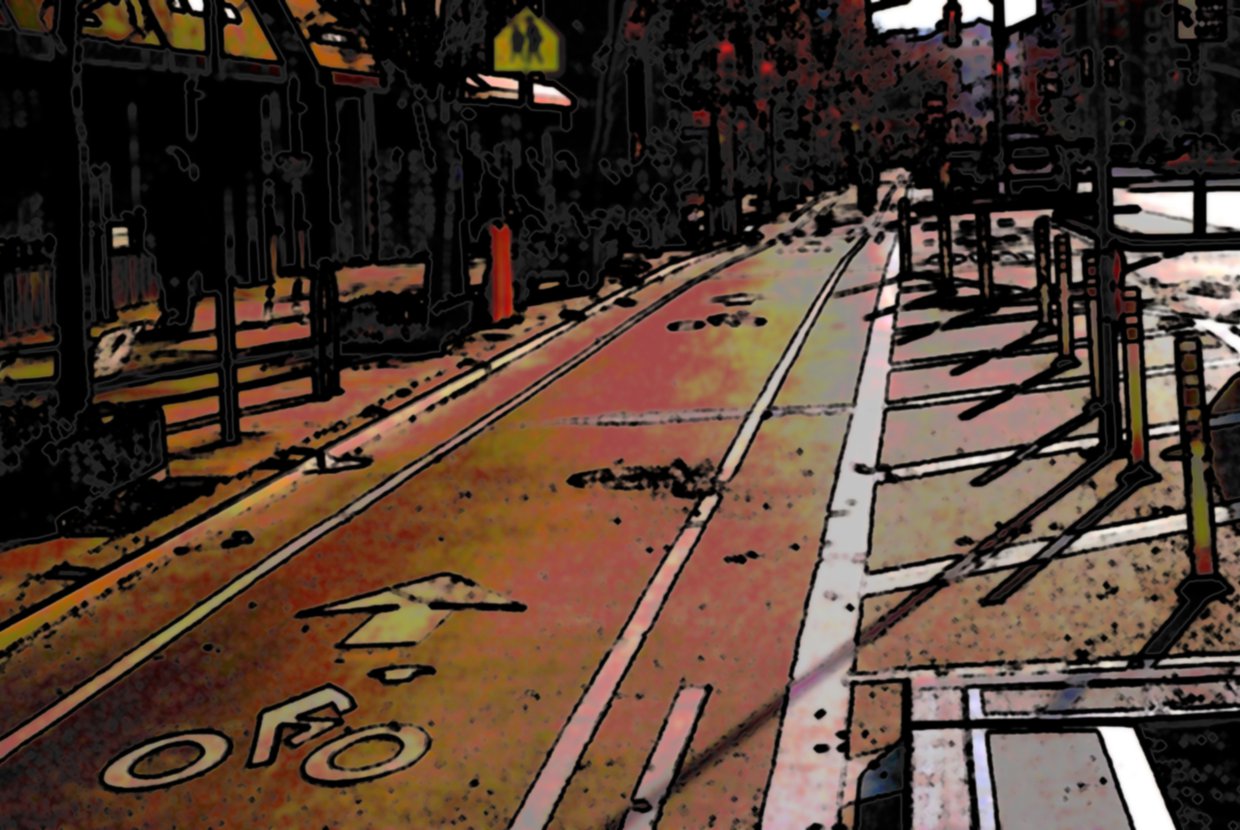 After battling with New York residents and businesses over the safety and convenience benefits of its transit initiatives, the Bloomberg administration has discovered a new selling point to these roadway developments: economic growth. These developments include controversial bike lanes, express bus lanes, and sidewalk seating and plazas. A report released on Wednesday publishes the city's findings that, in areas that have seen significant roadway changes, businesses have seen rapid boosts in sales and traffic.
Conducting surveys of streets and avenues where these new elements have been added and comparing them to the borough or neighborhood as a whole, the city states that many areas with the new developments have seen up to 50% increases in sales. After installing a pedestrian plaza and protected bike path around Union Square, the city has found a 49% decrease in commercial vacancies, compared to a 5% increase in the rest of Manhattan. On Ninth Avenue in Chelsea, businesses have seen a 49% increase in retail sales, which city officials attribute at least in part to the protected bike lanes they have installed. As a whole, retail sales in Manhattan increased by 3% in the same period.
Another element of the Bloomberg administration's development is rapid-transit express bus lanes. While attracting customers in areas like Times Square or Fifth Avenue is never a problem, the easier access provided by these express buses certainly provides a boost to less central areas. The city's transportation commissioner, Janette Sadik-Khan, asserts that, "These projects are not just about the quality of life or aesthetics. In case after case, these projects really do set the table for economic development." Some residents point out that retail sales are not the only indicator of economic growth and other factors like apartment sales, traffic, and neighborhood unity must be considered.
Many small business owners and residents also challenge the statistics released by the city. They state that this data is manipulated to help promote the Bloomberg administration's roadway initiatives campaign. Apartment owners cite increased congestion on already busy streets, while businesses lament the loss of valuable parking spaces to new bike lanes. Residents of apartments in affected areas often feel left out in a discussion that is largely business-driven, accusing the city of ignoring the interests of common New Yorkers. The debate over these roadway initiatives is surely not over, but the Bloomberg administration has gained a new talking point in its own defense.