Bringing the "Park" Back to Park Avenue
Angel Jiang | October 19, 2012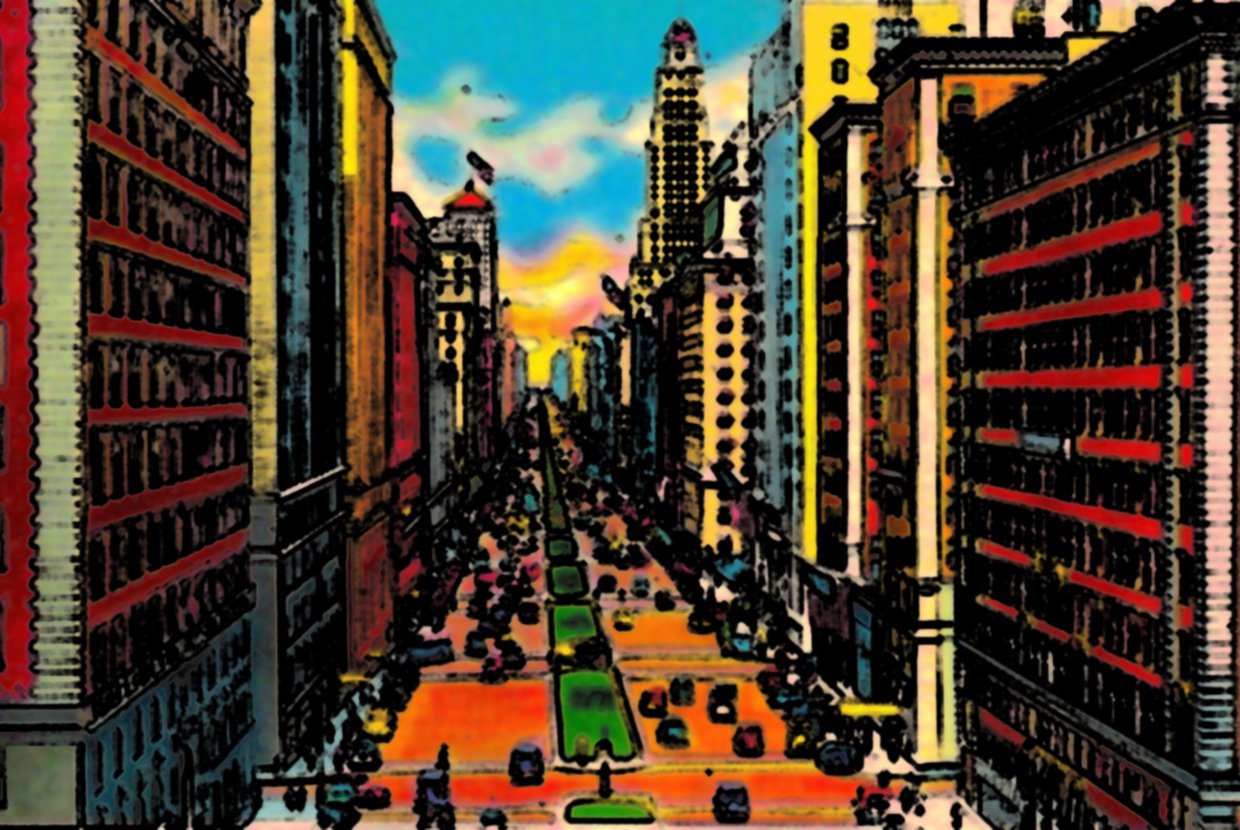 Park Avenue's nostalgia of carriage-trafficked thoroughfares is indeed a distant memory, but the blocks from 46th Street to 57th Street, around Turtle Bay in Midtown Manhattan may soon provide a glimpse of how the contemporary version--a tree-lined promenade flanked by improved traffic lanes--will operate as part of a bigger initiative to encourage shared public space around Grand Central. Today, Vishaan Chakrabarti, partner at SHoP Architects and the director of Columbia's Center for Urban Real Estate, which focuses on urban sustainability through mixed-use, mixed-traffic means, will unveil his proposal at the Municipal Art Society Summit. The plan, following concepts similar to those behind SHoP's Barclays Center, includes doubling the width of the medians and allocating 2.45 acres of landscaped green space, removing one lane of parking from either side, and improving traffic flow by inserting turning lanes.
Park Avenue has come a long way since the construction of Grand Central Terminal in 1927 which allowed multi-level traffic by running the Harlem Railroad tracks underground and opening up the avenue for automobile and pedestrian traffic. At the time, the name was particularly apt: in the 1920s, Park Avenue served primarily as a pedestrian promenade rather than an automobile thoroughfare. However, within a few years the popular belief that the automobile would revolutionize cities with their efficiency and utilitarianism led to proposals to reduce the center medians, previously full of footpaths and lush park space, to accommodate more traffic.
Nowadays, a Park Avenue apartment overlooking ample, navigable footpaths and grassy strips may seem a utopian notion. However, considering the circumstances, this proposal's necessity and feasibility may go hand in hand. Between Mayor Bloomberg's recent initiatives--rezoning Midtown East and planning to produce $1 billion for the city's infrastructure--large scale Midtown apartment construction and office development is about to descend upon the area. In order to finance the Park Avenue proposal, the city could potentially pay for the promenade's cost with the fees that it would collect from developers building these new skyscrapers. A lush, green promenade in the medians of a dense, trafficked avenue would offer much needed contrast while fulfilling the pedestrian needs of space and walkways. Chakrabarti and SHoP Architects commitment throughout their projects to mixed-used approaches embracing New York's density is a well timed assessment of our needs, just as a wave of new construction hits the city once more.