Change Comes to Times Square... Again
Aby Thomas | October 05, 2012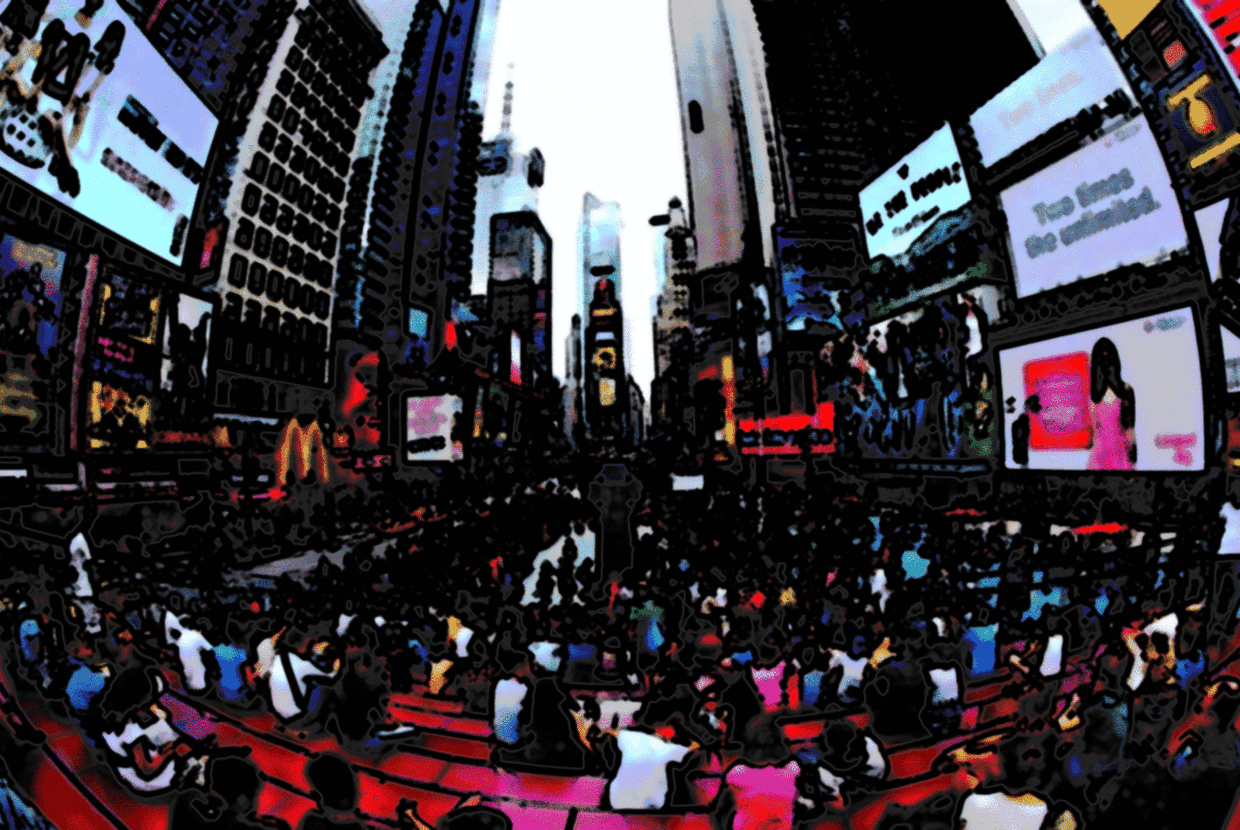 New York City's iconic Times Square neighborhood is in line for a major overhaul—again. The city has employed the Norwegian architectural firm, Snohetta, to undertake a reconstruction of the neighborhood that aims to reduce overcrowding, and make it a more pedestrian-friendly location. This project, which will cost $45 million and take about three years to complete, is aiming to make Times Square more appealing not just to tourists but to New Yorkers as well. Most New Yorkers today shun the area because they want to avoid the tourist droves, but Snohetta hopes to change that perception with this revamp.
The proposed changes are, without a doubt, catered toward the pedestrians of New York City. An article in New York Magazine says that among other developments, the neighborhood's curbs will be eliminated, and instead of chairs, granite benches will provide a place for people to sit and relax. A central "plain" will serve as the congregation point for people to gawk and take in the splendor of the neighborhood, without disrupting those people who want to keep moving. Concrete tiles will be used to lay the pavement, interspersed with nickel-size steel discs to capture and reflect light, a feature that will be interesting to see during both day and night.
This new vision of Times Square may seem like a lot of change, but this overhaul is yet another step in the evolution of the neighborhood. After all, not many Midtown Manhattan residents in the late seventies and eighties could have imagined that Times Square would become the glitzy spectacle that is today. Back then, this area had a more notorious reputation, with crime and corruption of all kinds pervading the streets. It took several years of massive effort by the city to drive the infamy out of Times Square, and make it a bustling metropolis filled with stores, theaters, hotels and other businesses.
As a result, there are worries about what three new years of construction will do to the vitality of the neighborhood, as they would prove a deterrent not just for New Yorkers, but also tourists who wish to visit the area. Concerns are also being raised about if the project can be completed in the proposed span of three years—the city's residents are only too familiar with delays that often pop up with construction plans of this scale. Then, there is also the almost standard New Yorker worry that the revamped neighborhood will attract more people to it, thereby becoming a bigger crowding nightmare that it currently is.
Of course, this is all speculation. The city, on its part, is all set to go ahead with its plans and Snohetta's vision of the neighborhood. For now, New York City apartment residents will just to have to live with the hope that they will be seeing a Times Square that will be not just much more inviting, but also more dazzling, than the neighborhood it is today.