Coming Soon: A Swimming Pool in the East River
Aby Thomas | October 10, 2012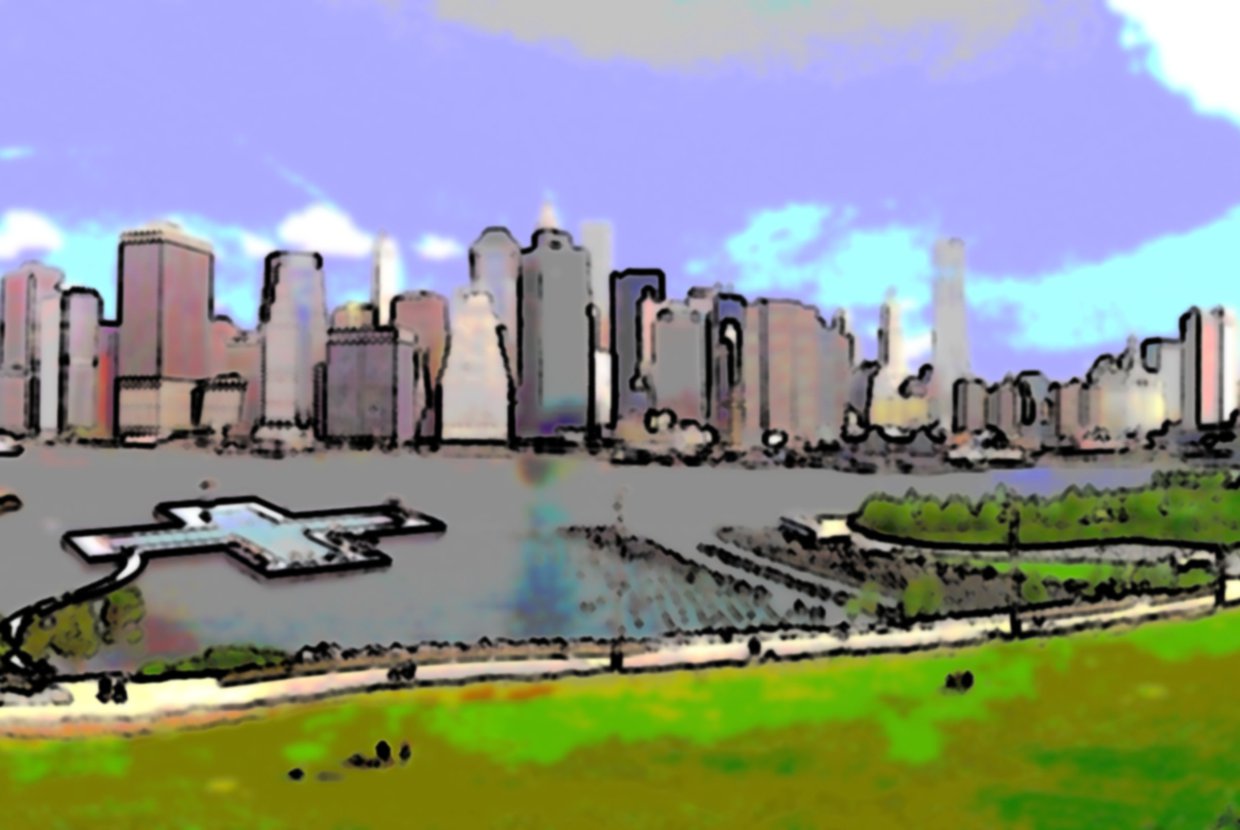 New York has seen several ground-breaking architectural concepts in its history, and the newest entry into this glorious pack is the idea that one could have a floating pool in the middle of New York's East River. This may seem crazy, ridiculous even, but that is exactly what the creators of +POOL intend to make. +POOL will be an Olympic-sized swimming pool in the middle of the East River, filled with over 500,000 gallons of river water that will have been filtered and decontaminated with some very innovative technology practices. This means that while most New Yorkers would be wary of swimming in the East River, they needn't have to worry about the water in +POOL.
Designers Dong-Ping Wong, Archie Lee Coates IV and Jeffrey Franklin, the minds behind the +POOL project, hope to see their fully functional pool open to all New York City residents become a reality by May 2015. For now, they are trying to raise the funds they need to bring the project to completion with a campaign called "Everybody +POOL," which aims to raise $1 million over the next six months. The funds will then be used to develop the pool in terms of its design and engineering, and make +POOL ready to receive all the official permits and approvals it needs to build and test the project in the next year.
Much like the proposed floating garden in the East River, +POOL is an experiment in urban development. One of the major challenges +POOL will have to face is, quite understandably, how to maintain the flow of clean, safe water into the confines of the pool. To do this, the walls of the proposed cross-shaped pool will itself be made of several layers of filtration material, thereby making sure that swimmers will need not have to worry about the quality of the water they are in. With engineers and consultants aiding the process, +POOL is leaving no stone unturned to make its floating swimming pool a reality.
Needless to say, the +POOL project has generated a lot of excitement and interest. For instance, The New York Observer has admitted that the proposed pool has made them "giddy with child-like joy," a sentiment that has been reflected by many New York City residents who have chipped in to the campaign. The project, which is supported by the Storefront for Art and Architecture, comes at a time when New York is seeing several interesting architectural projects being built. But with its promise of being not just innovative design but public utility as well, the +POOL project seems to be a cut above the rest.
For more information and ways to help the campaign, check out +POOL's official site here.