Livability and the Lower East Side: Part II
Angel Jiang | October 04, 2012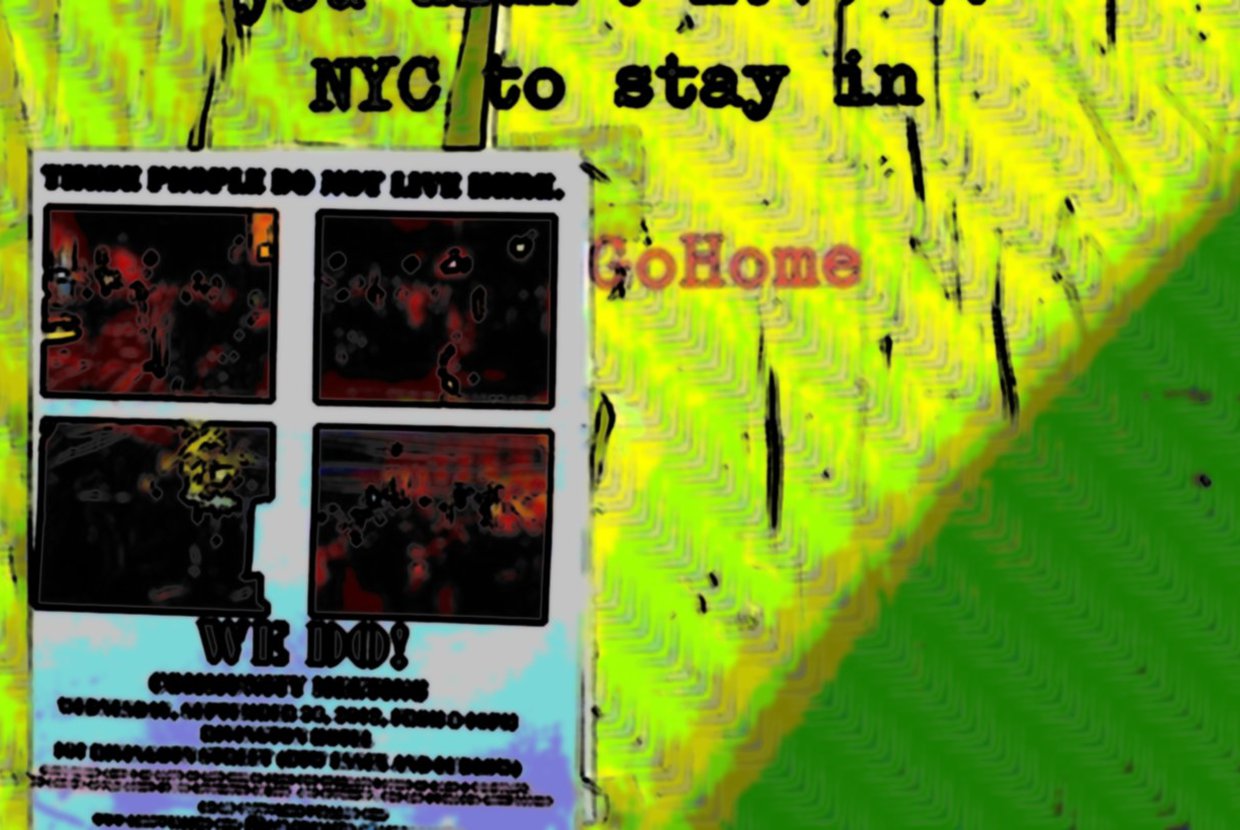 In Part I, we looked into the controversy behind the proposal for a bistro-lounge on 106 Rivington Street. The proposal for the establishment has recently raised quality of life concerns on the Lower East Side, particularly, the role of nightlife in neighborhood life as the constitution of the area changes.
The move to open yet another establishment is an issue only on the grounds that Hell's Square, the area closed by Houston, Delancey and Allen, is completely uninhabitable. Hell's Square--easily the mostly highly concentrated area of bars in New York City--is already a destination in itself. The "grittiness" of the Lower East Side is an attraction, and attracts those who seek it more than a higher end bistro-lounge will attract people for its fine dining. In the midst of it's lychee-martini-serving neighbors, a Latin-themed restaurant is already uncomfortably tame.

The plan for 106 Rivington highlights a more complicated reality beyond mere nightlife concerns. The history behind the site and the community's response indicate that the Lower East Side has succumbed to gentrification, and the "dwellers" are beginning to expect community responsibility that would have been unheard of previously. The meeting demonstrates the Lower East Side "dweller" does not identify their neighborhood as solely an artist, musician and squatter commune--a reputation that outsiders likely cling to more than locals do.

Complaints against the construction of a bistro-lounge on Rivington are concerned with development as much as they are with nightlife. High end residential development has exploded in the past decade, reshaping neighborhoods like East Village and the Lower East Side in the process.

Vehement resistance against the opening of a new establishment on Rivington faintly echoes residents', and more generally, many New Yorkers', disdain for developers like Ben Shaoul who have built their real estate empires out of highly controversial and aggressive tenement and new construction deals in the East Village. In 2006 Shaoul bought a collapsing building on St. Mark's Place in order to build a new 92 unit, eight story condo building, subsequently kicking out a squatter artist collective in the process. Lower East Side real estate is indeed much safer--and likely less regrettable in hindsight--than a bar crawl through Hell's Square. Vacant buildings in this area are investments waiting to be picked up, though usually only after numerous board approvals and asbestos treatments.

Shaoul's Magnum Real Estate Group recently purchased apartment three apartment buildings on Ludlow, presumably on his motto of taking up decrepit buildings, revamping them into luxury units, and charging higher rents to suit. With higher rents came more affluent clientele; the Lower East Sider is growing up, but new ones are coming in as well. The mere proposal of a bistro-lounge on Rivington reveals that like Shaoul, investors in the Lower East Side value the neighborhoods creative energies and idiosyncrasies, but are also in the process of reevaluating its identity.

In New York City, we need money and resources to preserve our cyclical history. The bottom line is that the Lower East Side is still one of the most recognizable, historically rich, vibrant, and most popular neighborhoods in an increasingly expensive city. The establishment of restaurants and and hotels, as opposed to recording studios and galleries, are inevitable, as are residential developments under moguls like Shaoul. Nevertheless, though it may not be "die yuppie scum" scrawled in spray paint, dispute signifies the health of the Lower East Side's active character--however grown up it may be.