Redevelopment on the Meatpacking District's Trendiest (and Tastiest) Block
Angel Jiang | October 04, 2012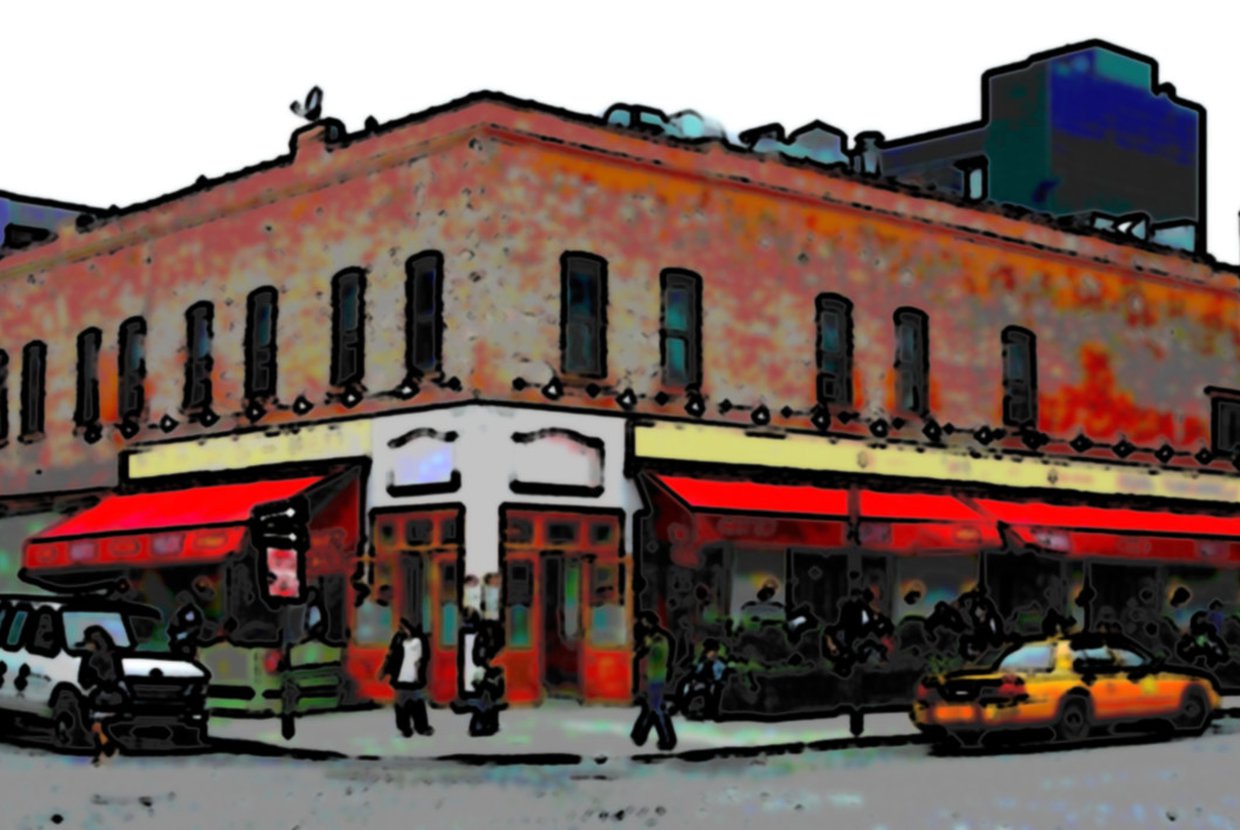 The iconic corner of West 13th Street and Ninth Avenue in the Meatpacking District, home to Pastis and wedged between celebrity-trodden blocks containing The Standard Hotel, Cielo, Hotel Gansevort, and SoHo House, is due for a real estate minded facelift. William Gottlieb Real Estate is teaming up with Aurora Capital Associates to redevelop the area for additional flagship retail and office property. Considering the corner's 100,000 square feet of allotted air rights, this project will match more recent Meatpacking construction and aim primarily skyward.
The redevelopment is anything but skin deep: the two low-rise buildings on 18,000 square feet of plot with 250 feet of facade includes an 1847 Greek Revival style row house on 13th Street and a previously Astor-owned 1870's building on Ninth Avenue. The entire section will have to be approved through the Landmarks Commission before serious restructuring can be done.

Gottlieb, the founder of William Gottlieb Real Estate, is infamous for his property hoarding tendencies. As of today his brother in law, Irving Bender, heads the affiliate William Gottlieb Management Co. with his son, Neil Bender. The company owns the area from 9 to 11 Ninth Avenue and 406 West 13th Street--the Meatpacking locations up for redevelopment--as well as over 100 properties in Greenwich Village and elsewhere in Meatpacking.

Investment in the Meatpacking district only continues to gain momentum, though now it seems to have expanded into the residential sector. The site on West 114th that Jay-Z and Andre Balazs tried to develop into a hotel before the market crash, has been reclaimed as 345 Meatpacking, a luxury condo-conversion currently doubling as an art installation courtesy of its Yayoi Kusama construction netting.

Existing Meatpacking apartments are privy to the glitz and glamour of an area that commercial ventures drastically changed. The area has influenced business strategy in conjunction with its own evolution. These same high end businesses, especially in retail, have been scooping up space for its property value for years; it only follows that the luxury Manhattan condominium will do the same.

Residential and commercial developers hardly see eye to eye when it comes to the future of the Meatpacking District as a neighborhood. The area's success--it's transformation from dirty and uninhabitable to a dining, nightlife and retail mecca--feeds desirability into a mechanism that enhances the area's popularity and challenges the verdict on the area's function.

Meatpacking is a contested area because we question whether it can or should accommodate both residential and commercial spheres. Developers ultimately answer that question--by pouring investment into hotels, stores, restaurants, apartments and condos in the area as quickly and dramatically as they possibly can, further enhancing the area's value.