Lending a Helping Hand to the Victims of Sandy
Laura Simmons | November 09, 2012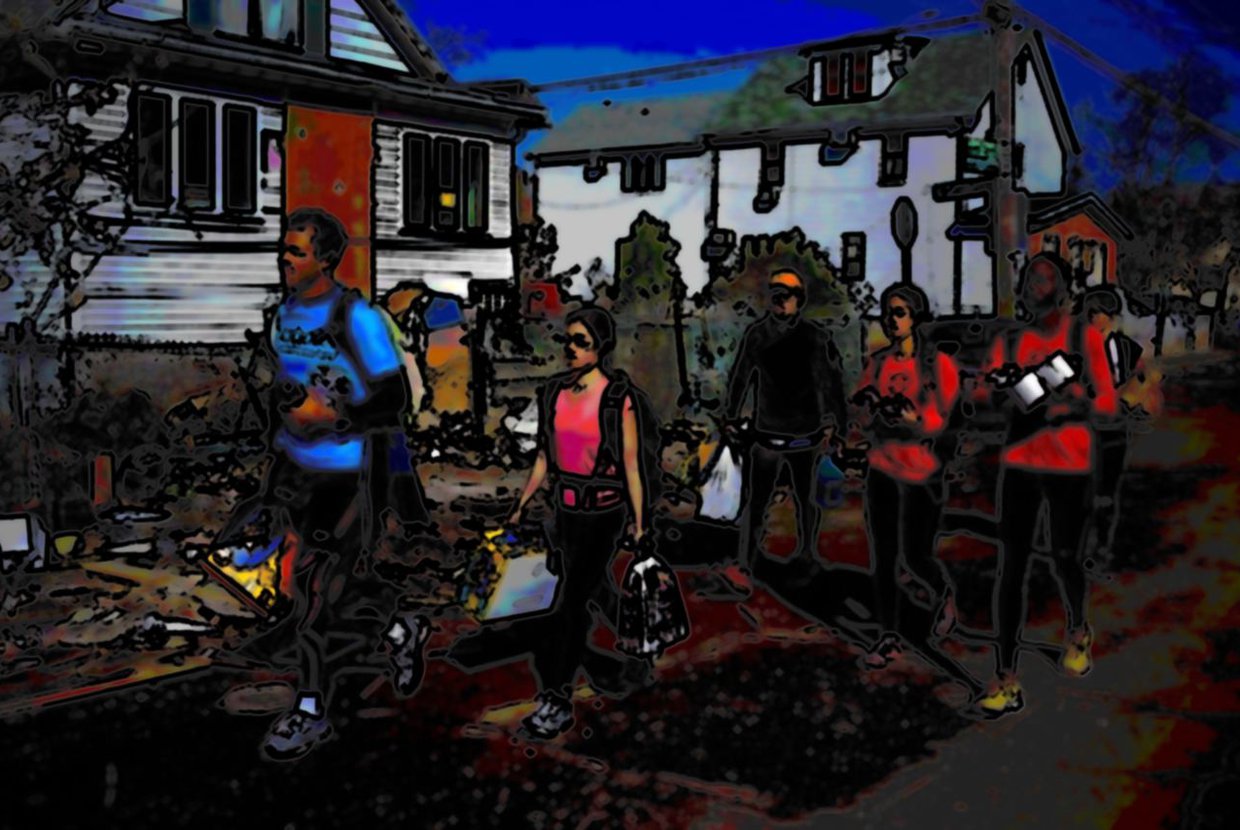 As New Yorkers are recovering from the massive destruction that Hurricane Sandy has left behind, many are still struggling to get back on their feet. Thousands of New Yorkers are in need of assistance as they are without homes, food and power. For those lucky enough to escape the heavy impacts of the storm, there are many ways to lend a helping hand to the victims of Sandy. A little contribution goes a long way; its not about how much you do, but its what you do that will let give these victims hope, knowing that someone cares. The people of New York can help the city and their neighbors by volunteering in the many programs set up across the five boroughs for those in need.
The city has set up distribution points across the boroughs providing those in need with blankets, food, water and other necessary supplies. Some of the locations where these supplies can be found is at Hammel Community Center in Queens, Shorefront YMHA in Brooklyn, and Miller Filed in Staten Island. There are many shelters that are offering three meals and five bottles of water to anyone in need. Some of the shelters available are at Queens College in Flushing, George Washington High School in Manhattan, Tottenville High School in Staten Island and those with medical needs can seek help at The Park Slope Armory in Brooklyn. These shelters are temporary, but will remain open for as long as needed.
There are numerous of listings that are seeking a helping hand. The Red Cross is seeking volunteers to assist at shelters and is collecting donations as small as $10. Citymeals-on-wheels is seeking volunteers willing to deliver food to seniors in all five boroughs. For pets affected by the storm, ASPCA is seeking donations for animal rescue and shelter efforts. Social media is also being used as a great outlet to create Facebook and Twitter pages with lists of places and programs for people to donate and/or volunteer. Sandy victims can use these social sites as an unofficial way to seek help as well. There is an array of opportunities to help someone in need, but remember, you will be more effective in helping others if you are taking care of yourself. Don't feel powerless or overwhelmed, and be sure to rest and stay healthy so that you can pass on that positive energy to someone else.
Here are some links for programs seeking volunteers and donations:
Red Cross www.redcross.org/charitable-donations
Citymeals-on-wheels www.citymeals.org
NYC Service www.facebook.com/nycservice
Temporary shelters www.nyc.gov/html/misc/html/2012/hurricane_shelters.html
Distribution locations www.nyc.gov/html/misc/html/2012/foodandwater.html