Midtown's Holy Trinity Pushes to Profit From Rezoning
Angel Jiang | November 29, 2012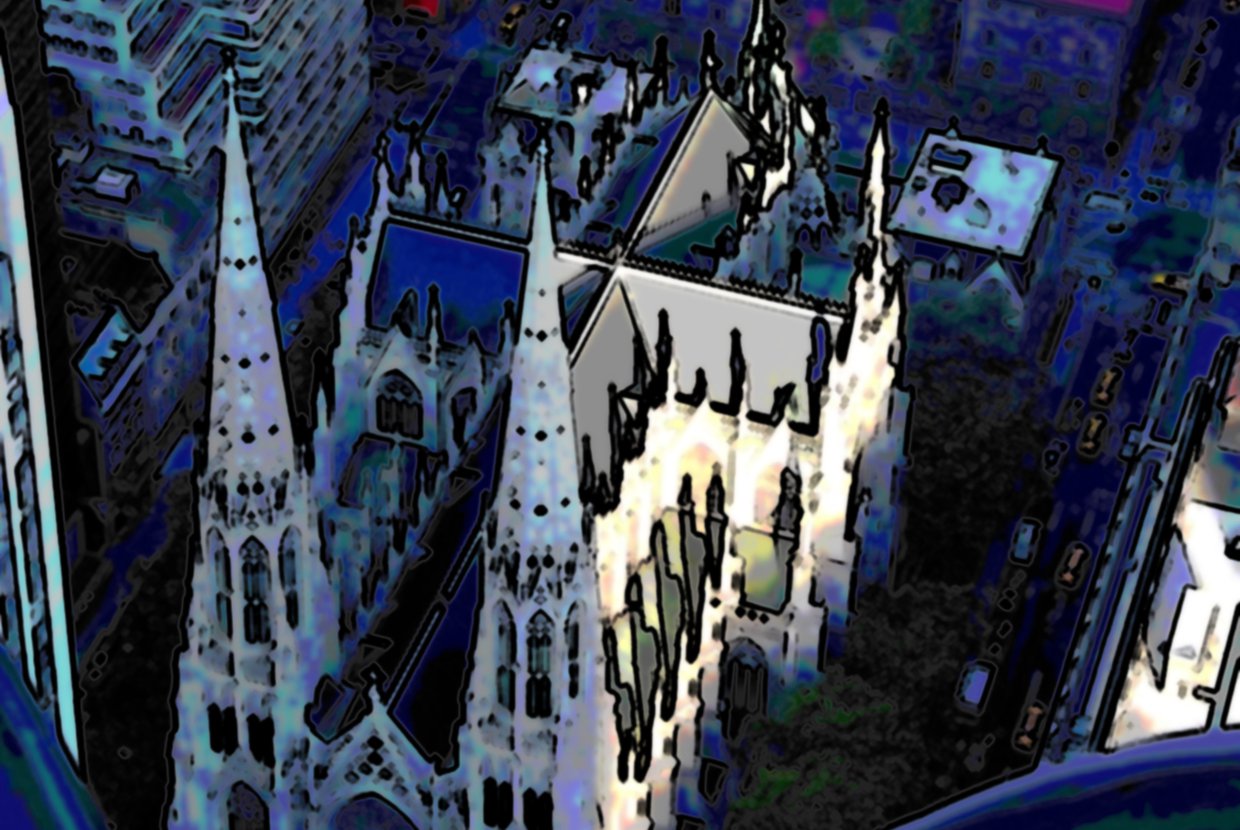 Ever since the Bloomberg administration approved the midtown rezoning proposal, developers have anticipated the likelihood of building world-class skyscrapers catering to globe-trotting corporate and residential interests alike. Midtown apartment and office buildings may already seem densely packed, but the protection of highly concentrated architectural landmarks have urged strict zoning laws until the recent rezoning proposal. Indeed, the combination of non-skyscraper and skyscraper construction has led to an uneven skyline with pockets of ambiguous air space in between--including the millions of feet above historic buildings. The trinity of landmarked churches in Manhattan's midtown, St. Patrick's Cathedral, St. Bartholomew's Church and Central Synagogue, claim roughly 2 million square feet of air rights; with Bloomberg's rezoning initiative, these historic buildings, which constantly require restoration, may be able to finally able to profit from modern construction's ascendancy.
For the past fifty years, St. Patricks Cathedral, St. Bartholomew's Church and the Central Synagogue have been unable to cash in on the potential value of their air rights due to regulations that limit the extent to which they can sell them. The landmarks can claim millions of square feet of air--St. Patricks, for example, sits within a few blocks of landmarks like Rockefeller Center which cannot be further developed or extended--but cannot sell air rights beyond those by their immediate neighbors. Central Synagogue faces a slightly different issue, as it is located just outside of the future rezoned area, but its trustees find that their claims are equally as legitimate as those of St. Patricks or St. Bartholomews. Ultimately, the three institutions want the same rights granted to Grand Central Terminal in midtown east's rezoning. Thus, the trinity will band together to attempt to sway the City Planning Commission's final decision.
The official rezoning public review process begins in the spring, and leaders of these three religious institutions plan to gain a more prominent place in negotiations. The three landmarks are critical sites for New York City's history, but also continue to remain involved in their respective communities; as religious institutions, they hold services, and as tourist destinations, they draw visitors expecting the sites to be well maintained and restored. The real estate community generally supports their arguments: city developers could buy air rights to build taller skyscrapers, adding 2 million square feet of supply to the real estate market and eventually pushing down the city's selling price for air rights. Luxury apartment buildings and state of the art skyscrapers may cast shadows on landmarks like St. Patricks, but with the trustees' efforts to profit from the rezoning proposal, the inevitable shift in midtown's development in favor of high rise construction may buttress their survival as well.