New Yorkers Head Out to Vote for America's Next President
Aby Thomas | November 06, 2012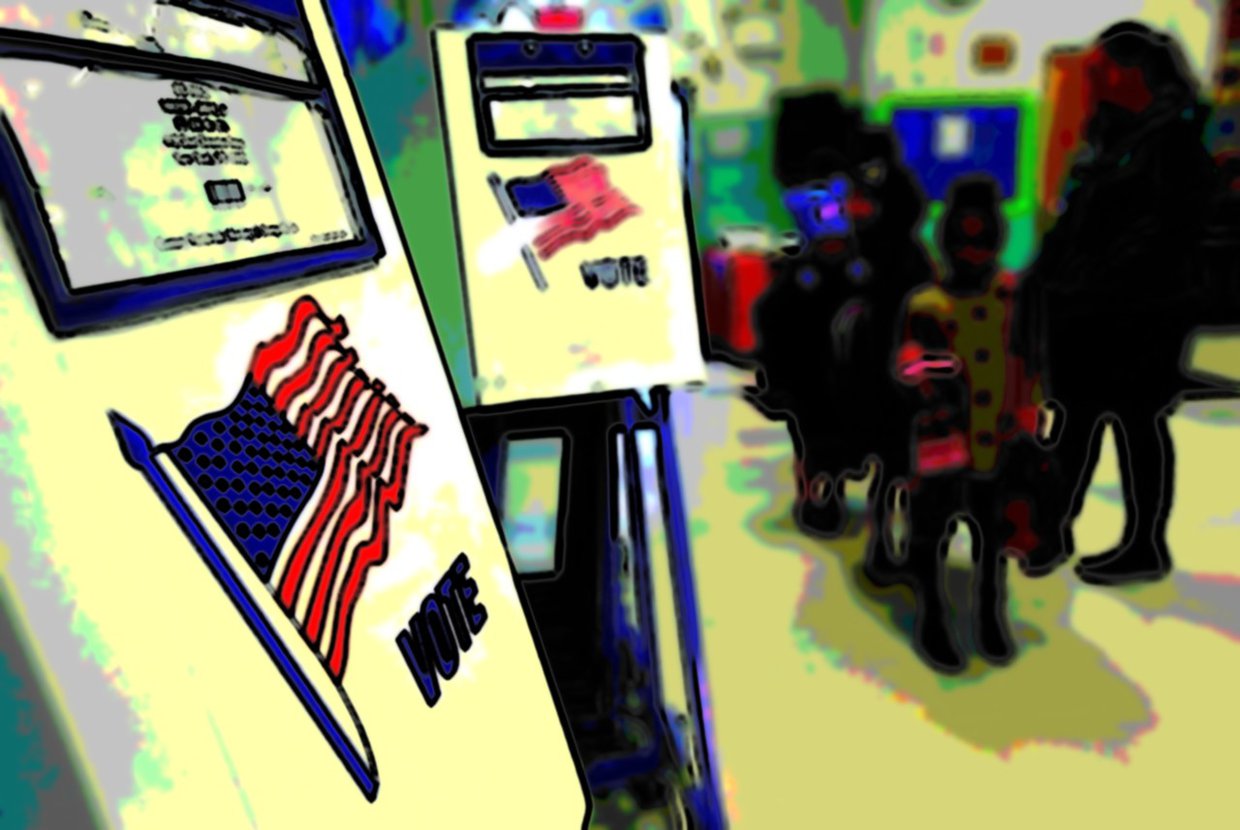 After months of campaigning, bitter debates, jibes and chatter, Americans will finally be going to voting booths around the country to decide if President Barack Obama is going to get a second term, or if his contender Mitt Romney should become the next leader of the United States. It's been a long, tough battle between the two of them, with both putting out expensive, well-orchestrated campaigns to put them in the White House for the next four years. Like the rest of the country, New Yorkers around the city headed out today to put in their votes for their favorite candidate.
While most of New York's residents will be heading out to conventional voting booths in places like schools and libraries, there will also be a sizeable crowd of New Yorkers making their presidential choices at makeshift voting booths after having lost their homes and infrastructure in last week's Hurricane Sandy. Despite suffering from power outages and other essential utilities, people in places like Staten Island and New Jersey went out of their way to cast their votes for the next President of the United States.
The city's officials are also trying their best to help citizens to cast their votes, encouraging them to look past the hurdles and make their voices heard in this tight contest. The New York Times reports that about 60 polling places in New York City had been changed, most of which were located in Brooklyn and Queens. Shuttle buses have also been arranged to transport voters from Hurricane Sandy affected regions like the Rockaways and Coney Island to voting booths in the area. These buses run every 15 minutes, and take citizens back to their homes as well.
For many New Yorkers, today's day of voting signals an end to the Democratic and Republican campaigning blitz they have been subjected to over the past few months. Be it the presidential debates or the flashy fundraisers, New Yorkers have been glued to all the twists and turns this election has taken. There's still no consensus on who's going to win this battle for presidency, as opinion surveys have remained inconclusive about which candidate has the upper hand in this well-fought, tightly-contested presidential election.
So, today, we expect New York City residents to stay glued to their television screens later today as the votes get counted and political pundits make their predictions. In a few hours time, both America and the world will know if President Barack Obama will stay on in the White House, or if he will have to move out to make way for former Governor Mitt Romney. For now, however, the question of the hour is: have you cast your vote yet? Share with us your experiences and let us know in the comments below on what you think the outcome of the election is going to be.