Rufus Wainwright's Cozy Gramercy Studio
Liam Delaney | November 19, 2012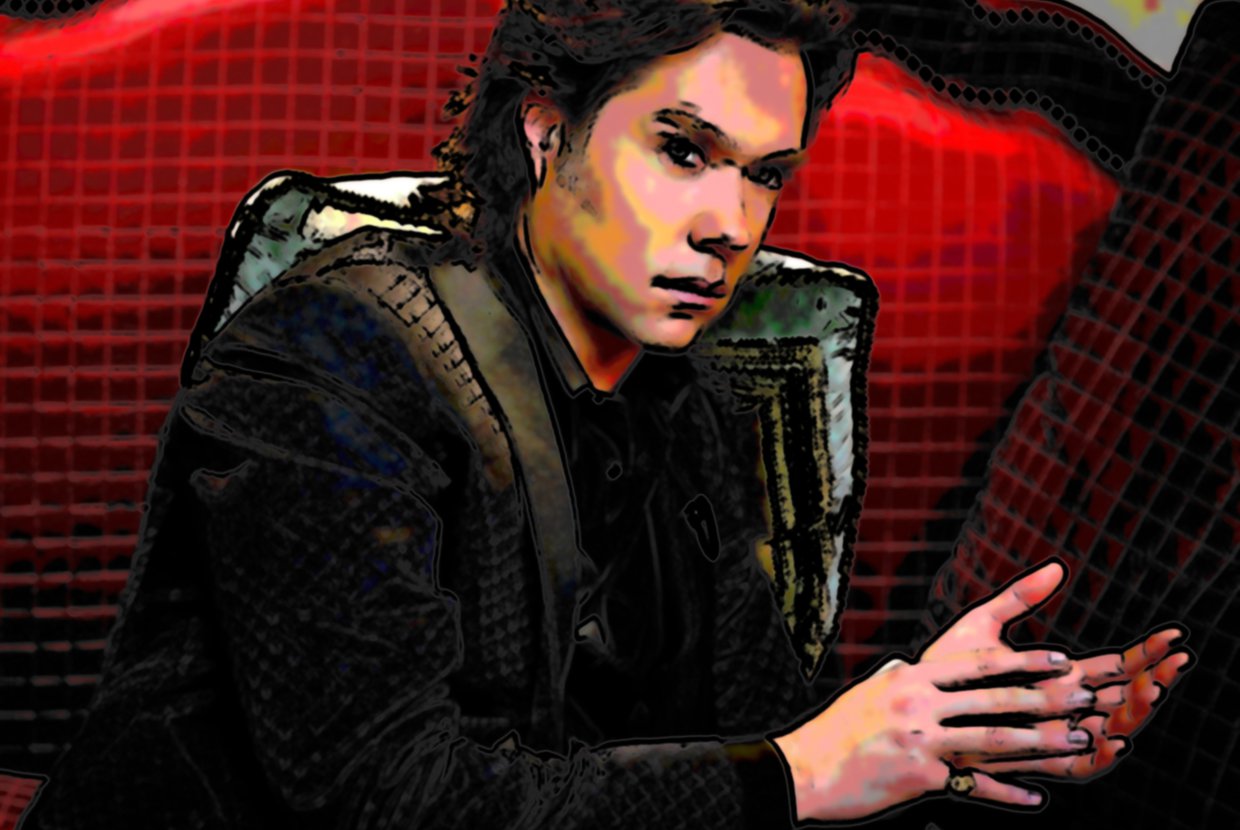 Rufus Wainwright's Gramercy studio is small. Only about 450 square feet at most. But he has managed to make it extremely homely. A Finnish rug on the floor depicts two whales circling each other. Mr. Wainwright and his husband, Jörn Weisbrodt who works as the artistic director for the Luminato Festival in Toronto, bought the rug at a furniture store in Amagansett right around the time they got married in August. Part of what they love about it is that it's "kind of how we feel in this apartment: two whales in an aquarium." The curtains are drawn on the two oversize windows despite the sunny day; they overlook nothing more than two brick walls.
Mr. Wainwright first bought the place right before he went to rehab in 2002. For the first few years he lived here, shortly after becoming one of the most respected singer songwriters of his generation, the place was cluttered, cigarette butts littering the floor, and strewn everywhere else.
After a brief meeting in Berlin in 2005, Wainwright and Weisbrodt reconnected in the Hamptons, where Weisbrodt was working at The Watermill Center for artist Robert Wilson. At a dinner they both attended, sparks flew. The next day Wainwright invited Weisbrodt to the beach and they pair shared their first kiss.
Thus began a whirlwind romance. The pair first lived in the apartment in Gramercy and then in a 1 bedroom rental in London Terrace Gardens in Chelsea for five years. Finally, after buying a place in Montauk, they decided to downsize to the city. When even Rufus Wainwright and his loved one are downsizing it shows that there is hope for people out there seeking to make a life in a tiny apartment. It may be small, but Wainwright and Weisbrodt have gone to great lengths to make it theirs.
To make the size more bearable they outfitted the Gramercy studio with scenic wallpaper from Zuber and lots of art. Two pieces of note are a small Douglass Gordon portrait of Louise Brooks and a large painting of a great-great-grandmother of Mr. Wainwright's. They also continue to use two pillow chairs they have had since the start of their relationship, made by their close friend Lorca Cohen. On the piano sits the drawing of Montauk Highway Wainwright did for their wedding invitation. Their apartment is very cozy and filled with the mementos of friends and family. Although they aren't in the apartment that much, due to Weisbrodt's job they spend a lot of time in Toronto and Wainwright spends a lot of time touring, they still have a beautiful space to come home to. Wainwright and Weisbrodt have shown us that it is still possible to take a tiny space and make it you home sweet home.